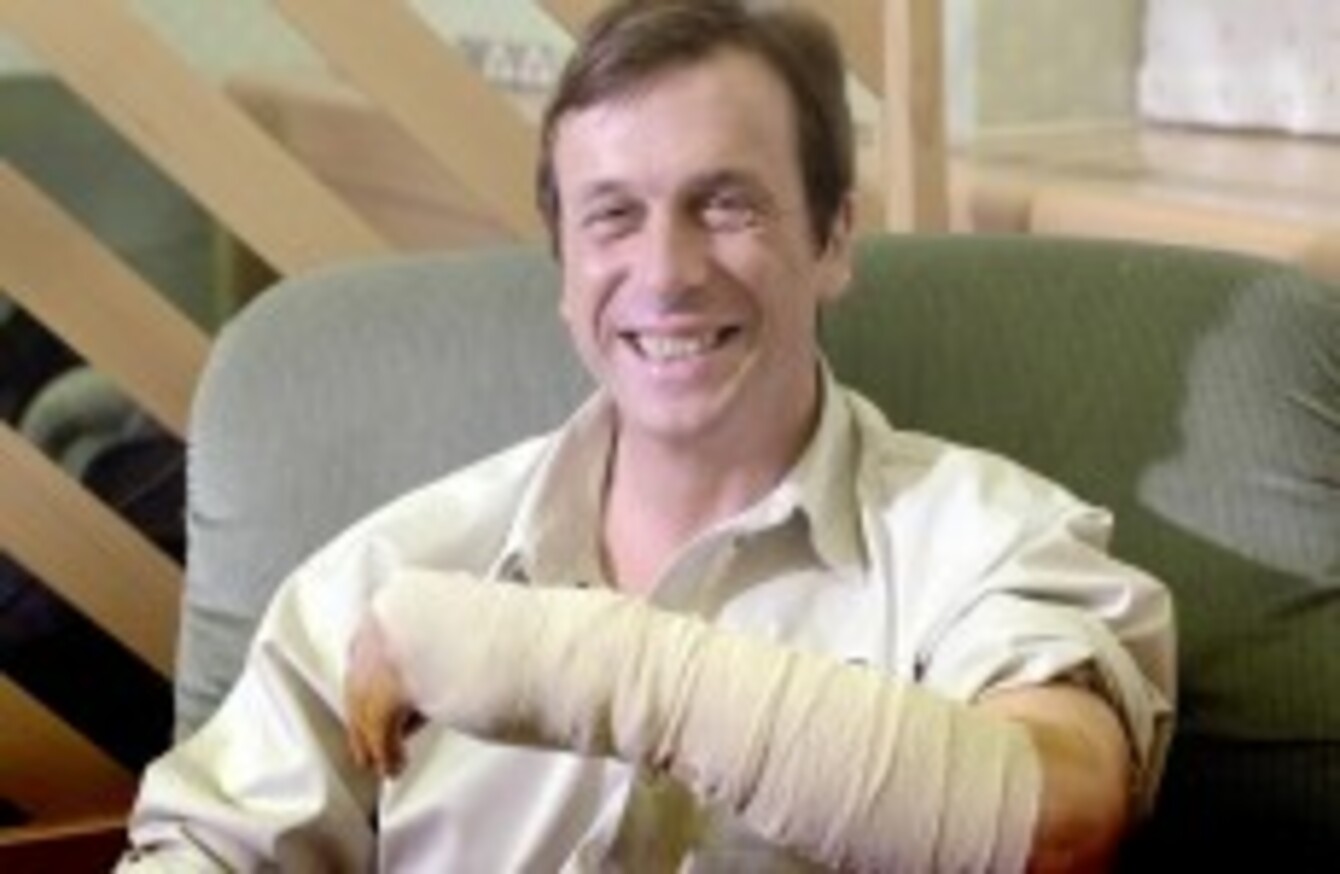 File photo of Prof Kevin Warwick.
Image: Tim Ockenden/PA Archive
File photo of Prof Kevin Warwick.
Image: Tim Ockenden/PA Archive
A PROFESSOR OF CYBERNETICS who was a partial cyborg for a period is to deliver a lecture in Dublin tonight on how the internet may be mankind's key to immortality.
Ten years ago, Professor Kevin Warwick of Reading University had an operation to implant a chip temporarily into his left arm and connect it to his nervous system. The chip communicated with a computer and Warwick was able to use it to control an electronic artificial hand and an electric wheelchair.
The operation saw Warwick become the world's first part-cyborg human.
As part of that experiment, his wife also had a chip implanted in her arm and each was able to sense the other's movements by transmitting and picking up impulses.
Part of Warwick's research also concerns the creation of a new intelligent deep brain stimulator to predict and counteract tremors caused by Parkinson's disease.
Tonight, Warwick will present a lecture called 'Upgrading humans: a user guide" at an Astronomy Ireland event at Trinity College which will discuss how humans could gain immortality by using the internet to 'port' parts of ourselves, including our consciousness.
Here, Warwick describes the 100-electrode device implanted into his arm and how he used it to control an electronic hand in a different continent via the internet:

(Video uploaded by lukeprog)
The Astronomy Ireland lecture takes places at 8pm at Trinity College's Physics Department, Fitzgerald Building and will be followed by a reception at The Lombard. Tickets are €7 (€5 concessions and Astronomy Ireland members) and they can be booked online.