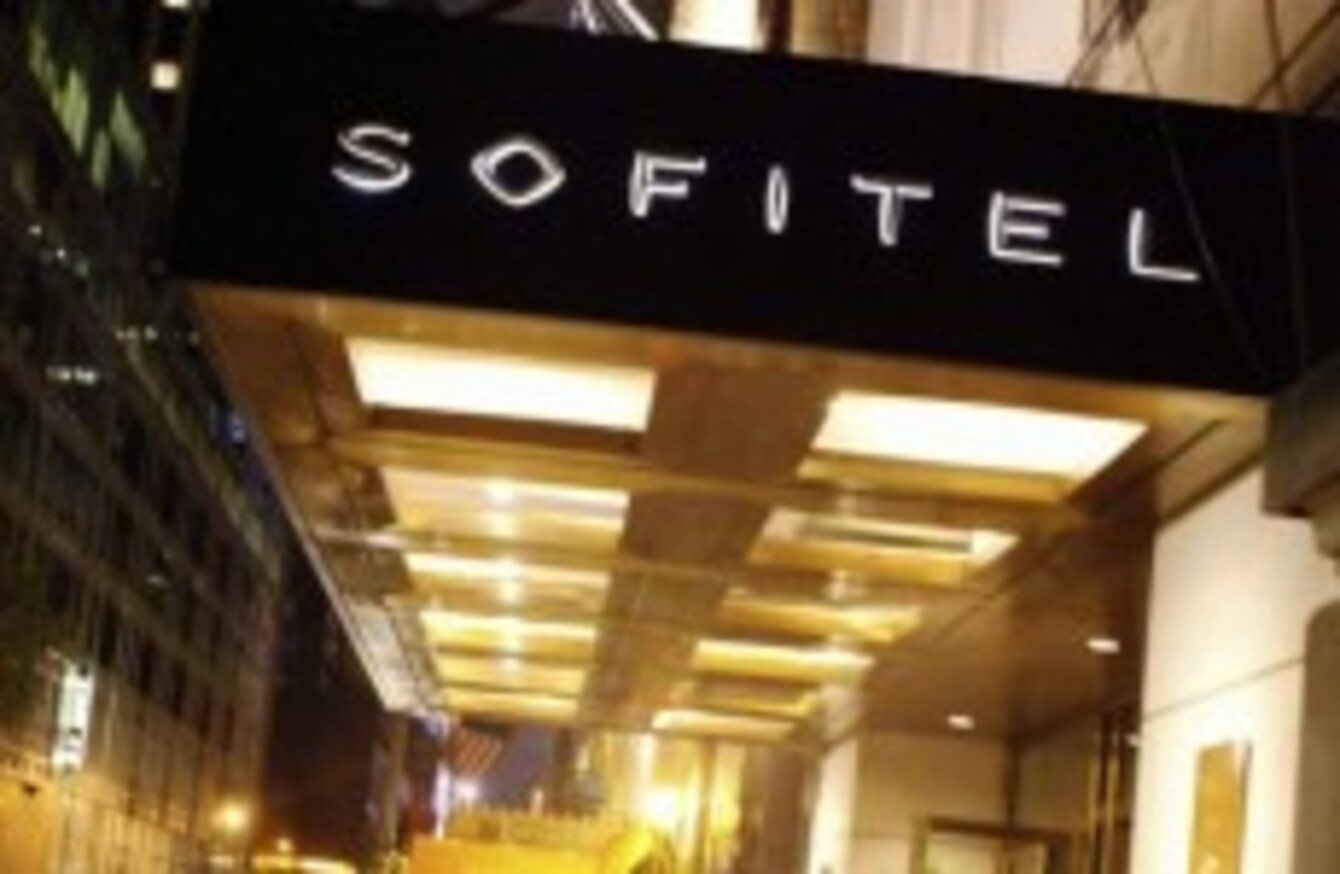 A member of the NYPD crime scene unit enters the luxury Sofitel Hotel in New York, where Strauss-Kahn is accused of sexually assaulting a maid
Image: John Minchillo/AP/Press Association Images
A member of the NYPD crime scene unit enters the luxury Sofitel Hotel in New York, where Strauss-Kahn is accused of sexually assaulting a maid
Image: John Minchillo/AP/Press Association Images
BEFORE LAST WEEKEND Dominique Strauss-Kahn enjoyed a luxury life of expensive hotels, fast cars and no taxes. The former IMF chief was paid an annual tax-free salary of more than $420,000 and had homes in Paris, Marrakesh and Washington, reports Time.
But, all that changed when he was pulled off a flight at JFK airport on Saturday afternoon after he was accused of sexually assaulting a maid at a Manhattan hotel. Since being refused bail, he's been held at the notorious Riker's Island prison awaiting a further court appearance today. He resigned as head of the IMF last night amid the allegations.
Time reports on a number of perks Strauss-Kahn enjoyed, including a clause in his contract which ensured that he always flew first class when on IMF business. Just last week pictures of him getting into a €100,000 Porsche put a question mark over his claim to be a socialist and the next great hope for the French presidency.
CNN reports that Strauss-Kahn was paid a living allowance of almost $80,000 a year and that he was reimbursed for entertainment expenses on top of that.