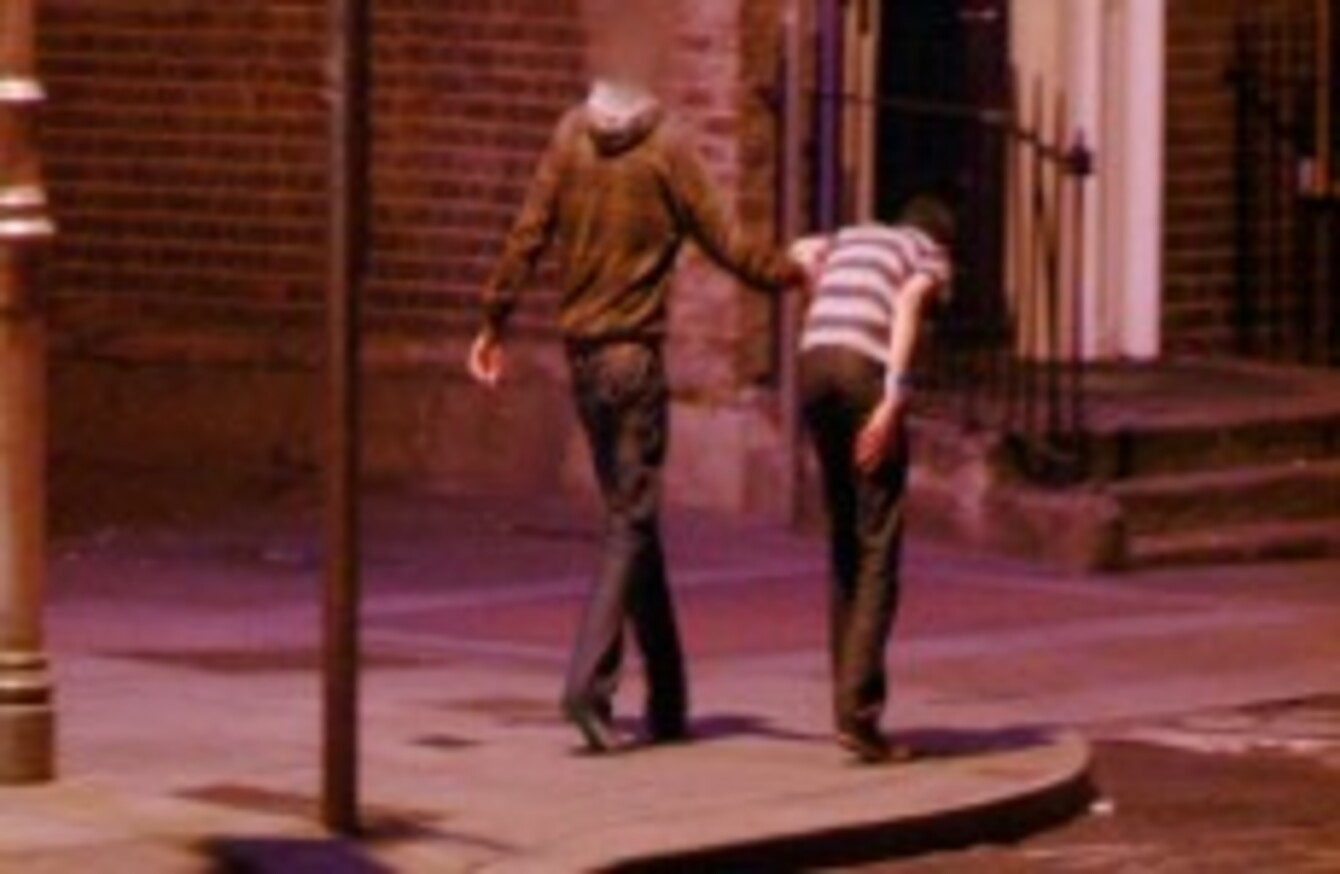 A still from tomorrow's Prime Time
Image: RTÉ
A still from tomorrow's Prime Time
Image: RTÉ
JUST OVER FOUR in ten parents 'binge drink' at least once a month – with the majority of those drinking most often at home, according to a new survey.
The figures suggest that 42 per cent of parents consume five or more drinks in one sitting – the definition of a binge – once a month or more. Of those, 67 per cent said they drink most frequently in the home.
Meanwhile 86 per cent of under-18s interviewed said they drink alcohol, and one in five admit that drinking has affected their school or working lives. Underage male drinkers say they consume an average of 10 drinks on a normal night out.
The survey of 800 parents, young adults and minors was carried out by RTÉ's Prime Time as part of a special report on alcohol to be broadcast tomorrow evening.
It also found that young adults consume an average of nine drinks on a "normal" night out, with 44 per cent drinking at least once a week.
One doctor at St James's Hospital in Dublin told reporters that alcohol-related acute pancreatitis – which can be fatal – is now as common in the institution's emergency department as appendicitis.
'Top of the world league'
"There is a link between population consumption and alcohol related harm," HSE public health specialist Professor Joe Barry told the programme. "We're at the high end of Europe which is the highest in the world so we're up there at the top of the world league."
Drinkers are often unaware of the damage they are doing to themselves, according to another expert. Prof Aidan McCormick of the St Vincent's Hospital Liver Unit said:
The people who come into us are very surprised that they are in a liver unit, they would not regard themselves as having an alcohol problem. They would typically say 'I've never missed a day's work.'
The Prime Time episode was commissioned to mark ten years since the landmark show Saturday Night Sunday Morning, which sparked a public debate about Ireland's drinking culture.