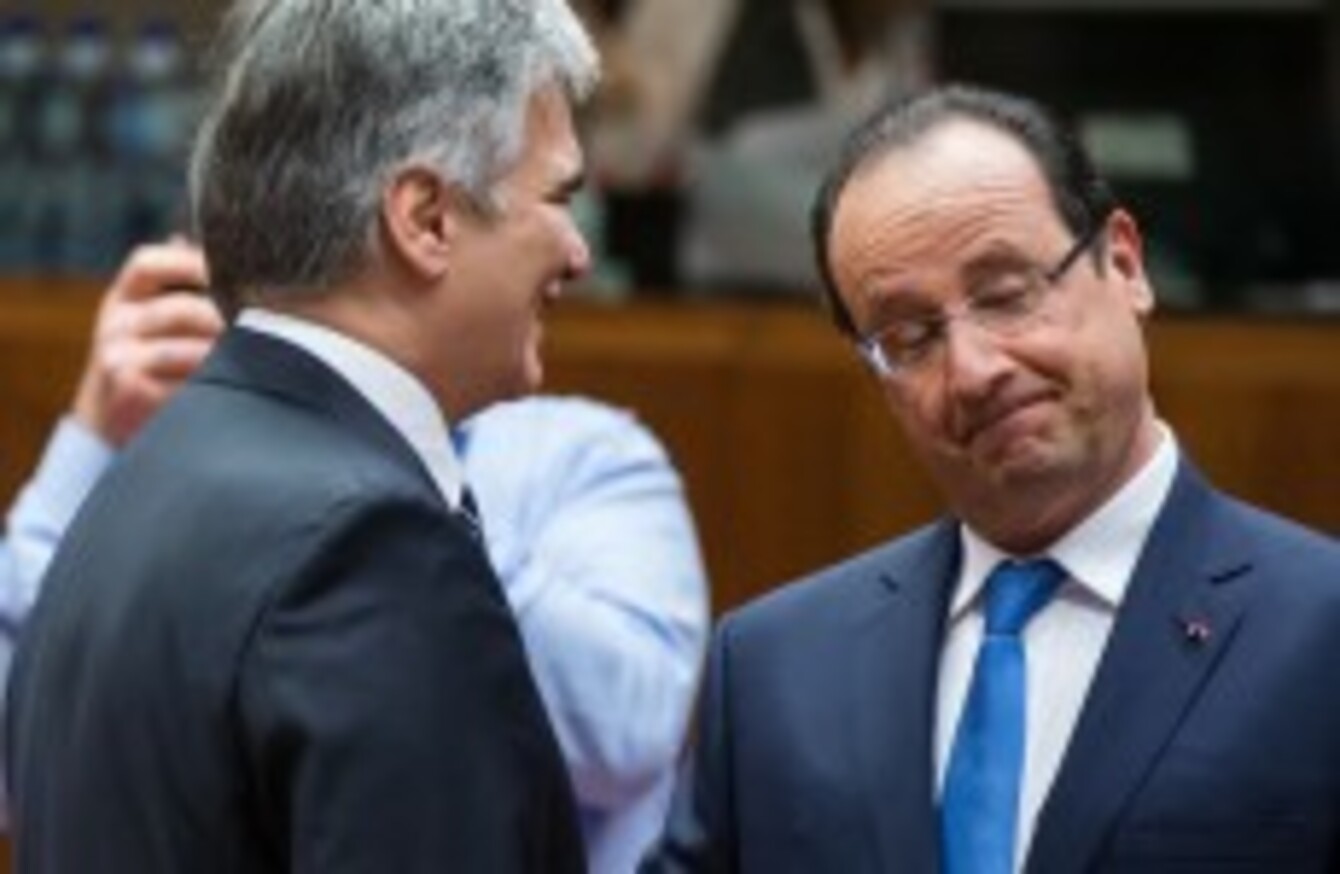 Image: AP Photo/Geert Vanden Wjingaert
Image: AP Photo/Geert Vanden Wjingaert
FRENCH PRESIDENT FRANCOIS Hollande has finally got his super tax on high incomes after the country's highest court upheld the law's latest version.
Hollande originally promised a 75 per cent tax on income over €1 million. It would have affected a tiny number of taxpayers, but it became a symbol of Hollande's campaign promise to make France fairer for the middle class.
But the constitutional council threw out that tax as unfair.
Hollande's administration rewrote the tax in the 2014 budget. It is now a 75 per cent tax paid by the employer, and doesn't reduce employees' earnings.
The council ruled today that the tax was constitutional. In a series of rulings on the budget, it declared a change to the wealth tax that would have taxed latent revenue unconstitutional.