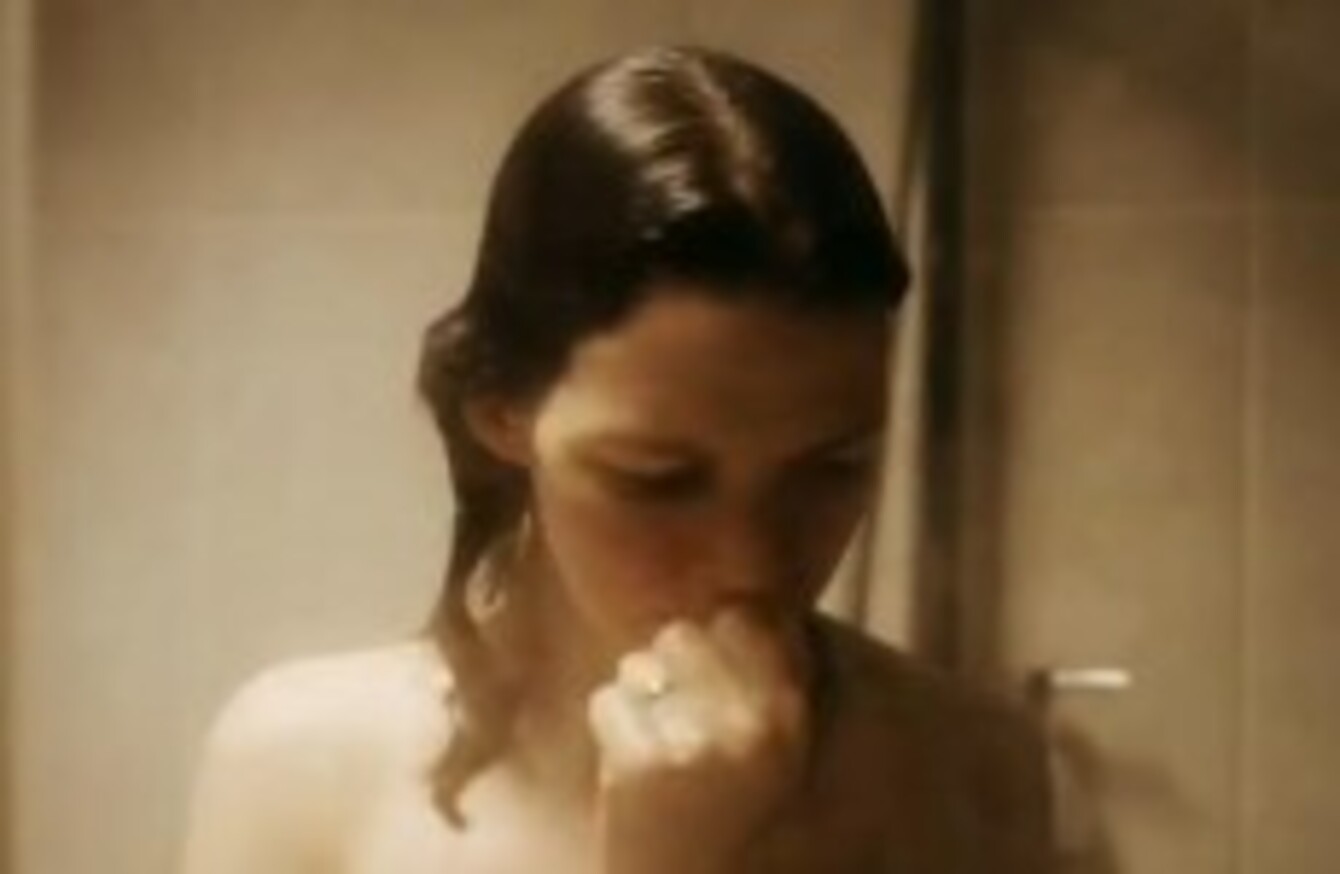 Still from Coming Home
Image: TileFilms
Still from Coming Home
Image: TileFilms
THE ONLINE COMMUNITY is being asked to download and share a film starring award-winning actress Dawn Bradfield in order to spread a message of hope about the process of recovery from breast cancer. More than 2,000 Irish people are diagnosed with breast cancer every year here and is the most common cancer in women.
A charity called Nawrik has funded the production of the film, Coming Home, (from Dave Farrell of Tile Films and directed by Lisa Mulcahy of The Clinic). The idea is that people can email the link to the film – http://comingho.me – to family and friends and ask them to email it on or to share the link on social media.
The charity also suggests that organisations from book clubs to student groups could screen the 14-minute film as a fundraiser for their local cancer support group or that individuals can make DVDs of the film and give it to people who might not be online but who might be interested in the message of the film about "early detection and positivity in the fight against breast cancer".
The Marie Keating Foundation is using the film in 170 of its resource centres nationwide "as a tool to promote awareness". Lillian McGovern, CEO of the foundation, said that "the film will have an immediate impact on all women".
Anne Chambers, the screenplay writer for Coming Home said that she was motivated to write it to highlight the fact that 60 per cent of those diagnosed with breast cancer survive and recover. She said:
For obvious reasons, most survivors choose to remain anonymous and, consequently, newly-diagnosed breast cancer sufferers and their families rarely get to hear their inspiring and encouraging stories. The film Coming Home will provide hope and reassurance to the thousands of women who set out daily on that difficult journey to recovery.
While Chambers was writing the screenplay, one of her friends was diagnosed with breast cancer.
I saw her set out on her journey to recovery, trying to come to terms with the diagnosis and treatment. Along the way, her fears, her bravery in the face of the many painful stages, her unselfishness as she strove to maintain as normal a life as possible for herself and her family, her determination to get better, how her fear eventually dissolved into hope, were truly inspirational.
The cast and crew of the film worked on reduced rates "because everyone had had experience of a family member or close friend being diagnosed with breast cancer and in a way we were making the film for them", said Chambers.
This is the film – but click here to download and share it.

(via TileFilms/Youtube)