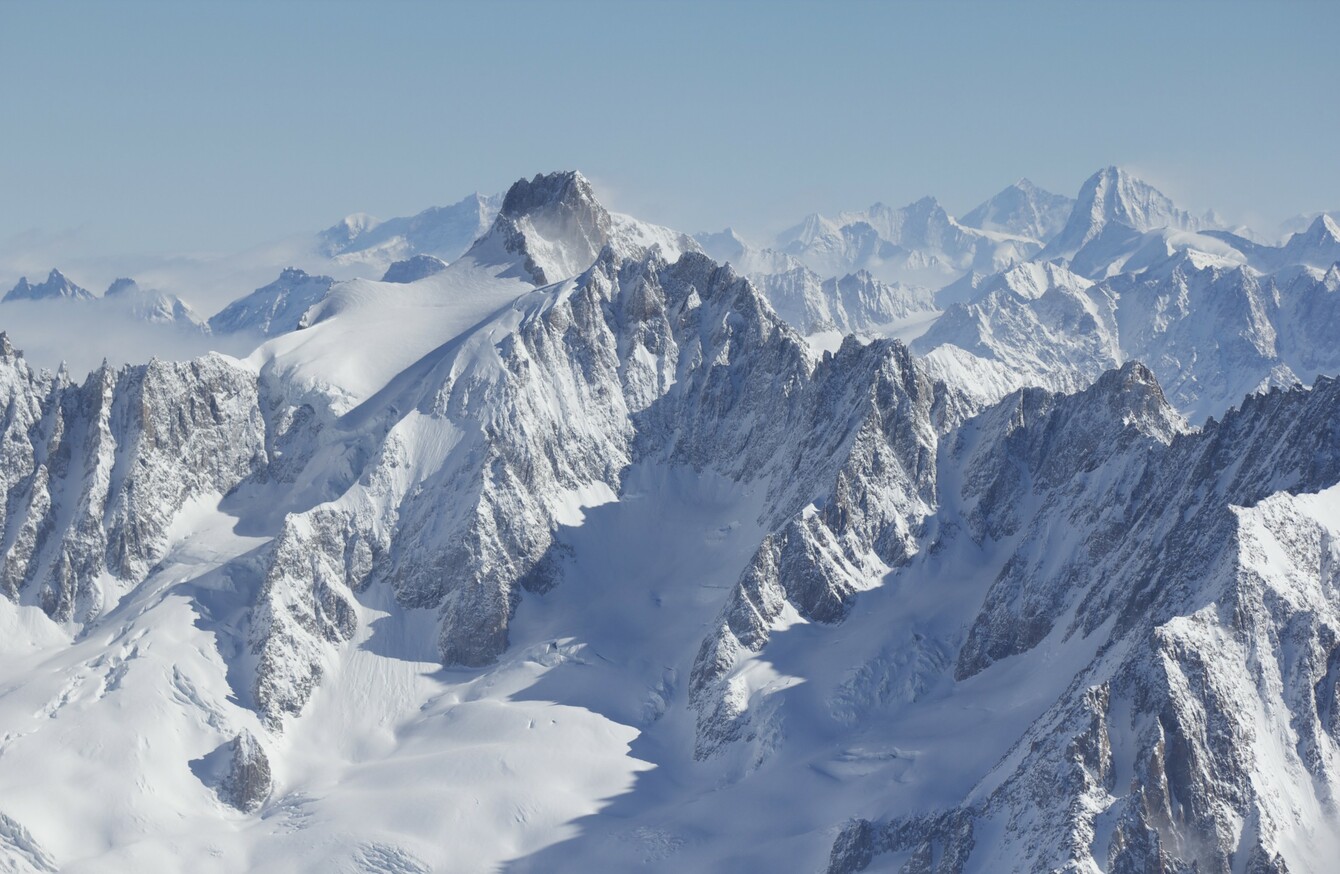 Image: Shutterstock/David PETIT
Image: Shutterstock/David PETIT
Updated at 7pm
FIVE FRENCH FOREIGN Legionnaires on a training exercise in the French Alps have been killed by an avalanche, the second mountain tragedy in France in less than a week.
Another six soldiers were injured near the resort of Valfrejus, with one in intensive care in hospital after suffering hypothermia.
They were among a group of 50 soldiers taking part in the skiing exercise.
Three helicopters were involved in the search, as well as five police dogs and three doctors.
The nationalities of the victims were not immediately known. The French Foreign Legion attracts recruits from around the world.
French President Francois Hollande expressed "the nation's solidarity" over the deaths and wished the injured a speedy recovery.
He also asked defence minister Jean-Yves Le Drian to head to the scene of the accident, the presidency said in a statement.
Mountain warfare
The avalanche took place at 1:50 pm local time at an altitude of between 2,350 and 2,600 metres.
French prosecutors are looking into whether they or military authorities should handle the probe of the accident. If investigators find evidence of criminal wrongdoing the military would handle the case.
The regiment to which the soldiers were attached is specialised in mountain warfare and all the members have military skiing qualifications.
The unit experienced a similar tragedy in 2012 when an avalanche swept away five of its members, leaving one dead.
Wednesday's tragedy
Today's accident came after two French teenage students and a Ukrainian tourist were killed in an avalanche in the French Alps last Wednesday.
A French teacher who took the students onto a closed skiing piste in that incident has been charged with involuntary manslaughter.
The 47-year-old, who was seriously injured in the incident was charged at his bedside in hospital in the south-central city of Grenoble.
The victims, a 16-year-old girl and 14-year-old boy, were from a school in Lyon. The 56-year-old Ukrainian man who was also killed in the avalanche was not part of the group.
According to prosecutors, the piste was closed off with netting and warnings in four languages but the school group climbed over the netting "fully aware" of what they were doing.
- © AFP, 2016 (Comments are closed as an active legal case is mentioned).