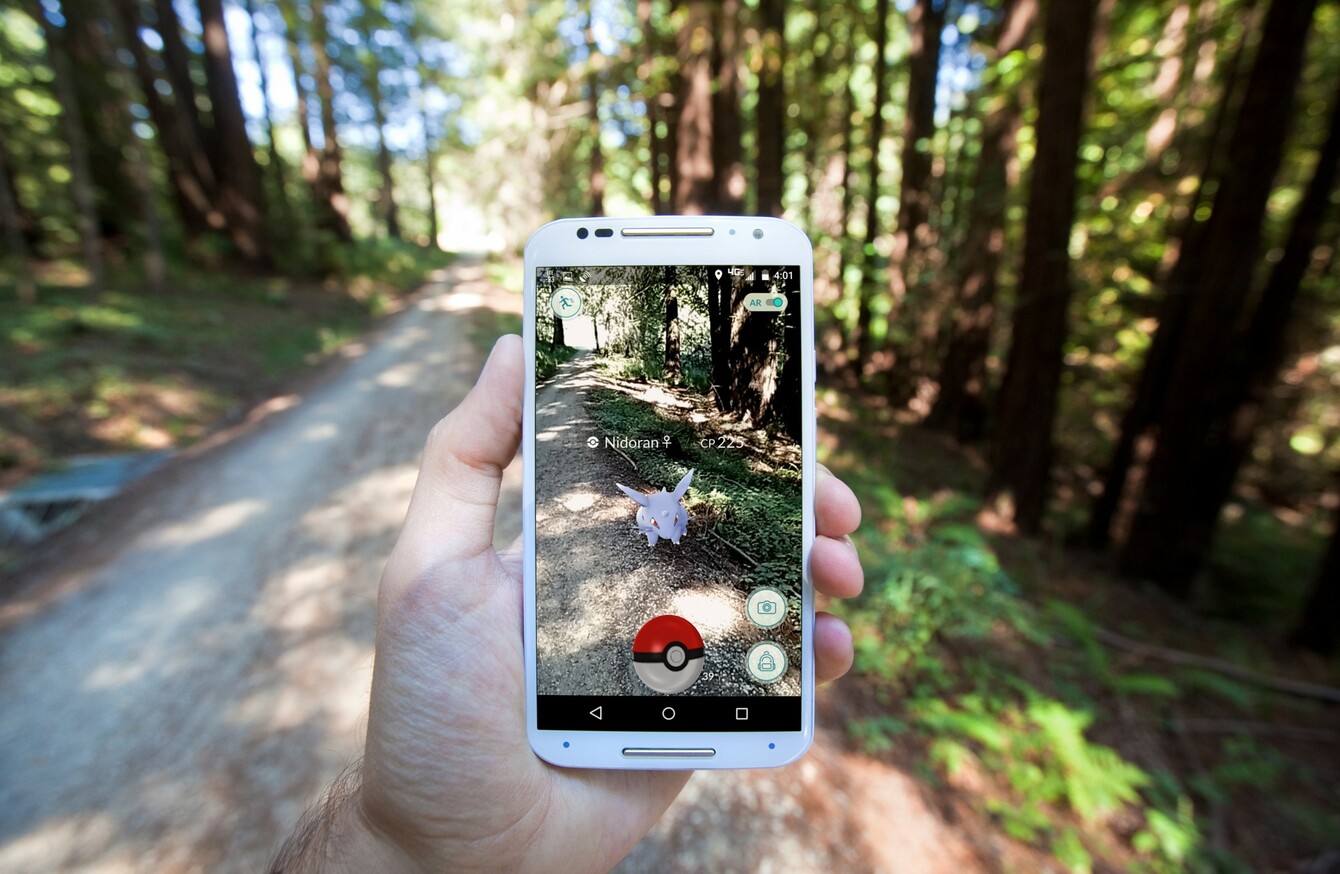 Pokémon Go is likely the beginning of a new wave of augmented-reality play
Image: Shutterstock/Matthew Corley
Pokémon Go is likely the beginning of a new wave of augmented-reality play
Image: Shutterstock/Matthew Corley
The way we live is changing fast. Every fortnight in our Future Focus series, brought to you by Volkswagen, we'll look at how one aspect of everyday life could change in the future. This week: child's play. 
WE ARE ALL familiar with the demographic terms 'millennial' and 'generation Z'. But what do you know about Generation Alpha?
Generation Alpha are the children of the millennials, born entirely in the 21st century between the years 2010 and 2025. The term was coined by Australian demographer, Mark McCrindle, who has also predicted that there will be 2 billion people considered part of Generation Alpha around the world by 2025.
Source: McCrindle/YouTube
Unlike the generations that precede them, Generation Alpha are born technologically-infused. Children of this generation will grow up with iPads in their hands, never knowing what life was like without a smartphone or Netflix. In fact, a recent survey carried out by Childwise in the UK found that 54% of 3-4 year olds owned their own devices.
Born the same year that the first iPad was released, Generation Alpha kick-started a significant change in how children play, which isn't showing any signs of slowing down. So what will the future of play look like?
Child's play
In the last decade, we've seen a whole new world of play emerge, one in which even the old-fashioned game of charades has been touched by technology thanks to apps like Heads Up! and Heads Up! Kids - a collaboration between TV host Ellen DeGeneres and Warner Bros.
Source: TheEllenShow/YouTube
Play is one of the most important activities children can partake in. Far from being just for fun, it has a crucial role in fostering their neural, motor and social development – honing problem-solving skills and self-expression from an early age.
But the way that play is conducted, and the things children are playing with, are changing radically. Rapidly evolving technologies are shaping both the toys and the children who play with them.
A new reality
There has been a big push from toy manufacturers in recent years to bridge the gap between their physical offerings and the screens these children are glued to.
This year at ToyFair 2019, the toy industry's biggest event, the prevailing view on what was to come was pretty straightforward: by 2023, consumers will spend tens of billions of dollars on augmented reality toys. And companies are doubling down their efforts in this area.
Whether it's teddy bears for little ones, board games for the whole family or action figures and dolls, traditional 'physical' toy manufacturers are banking on an investment in augmented reality to keep their products relevant for the technologically savvy children of today and the future.
Lego has been showcasing its new augmented-reality-enabled construction set, Hidden Side, at events like ToyFair and ComicCon this year. It claims to be "the only play experience available today that fully and seamlessly integrates augmented reality (AR) with physical construction to reveal a hidden world of interactive play."
Due to be released in August this year, there will be eight different sets available. Each set allows the child to build a scene using traditional Lego. Then, by activating an accompanying app on their phone or tablet, the whole model comes to life, revealing a hidden world of interactive mysteries and challenges to solve.
Source: LEGO/YouTube
Augmented and virtual reality combined have the potential to create an engaging environment for play that integrates our screens with the physical world. Take the recent phenomenal success of Pokémon Go, for example. 
It's likely that the "digital natives" of the future won't make the same distinction between physical and digital toys that we do today.
Another side to layering toys with technology is that it may help to create a more sustainable play environment. Toy companies could be able to update and enhance the content of their toys digitally without the need for a new physical part or toy.
Tailored Toys
Another growing trend among toy manufacturers is to tailor toys specifically for the child who is playing with them. A personalised playing experience can help to target specific skills the child may need to develop further – and likewise enhance the skills they already possess.
Given that future generations are born with an immediate digital footprint, enabling such features in toys may not seem as alien to them as it might to us. Some parents already encourage the sharing elements of their children's personal data for positive uses, through products like the Fitbit Ace for kids.
Source: Fitbit/YouTube
If the industry was to fully embrace this, it would open up a whole new world of accessible and progressive play for children. Take Fortnite for example – imagine a world where you could adapt the game to exercise the strengths and weaknesses of your child.
Reality check
Not everyone will love the idea of children having more screen time at a younger age in the future. However, there is one key difference with the children of Generation Alpha and later: they will only ever see technology and toys as their tools for creativity and play, created equally. They won't make clear distinctions between physical toys and the games they play online, because these lines have been blurred.
Ultimately, a responsibility lies with the toy manufacturers to collaborate with researchers and ensure that the toys of the future still allow children to be children, fostering play and creativity, encouraging problem solving and critical thinking. 
The future is nearer than you think. Discover Volkswagen's range of current and next-gen electric vehicles at volkswagen.ie/electric.