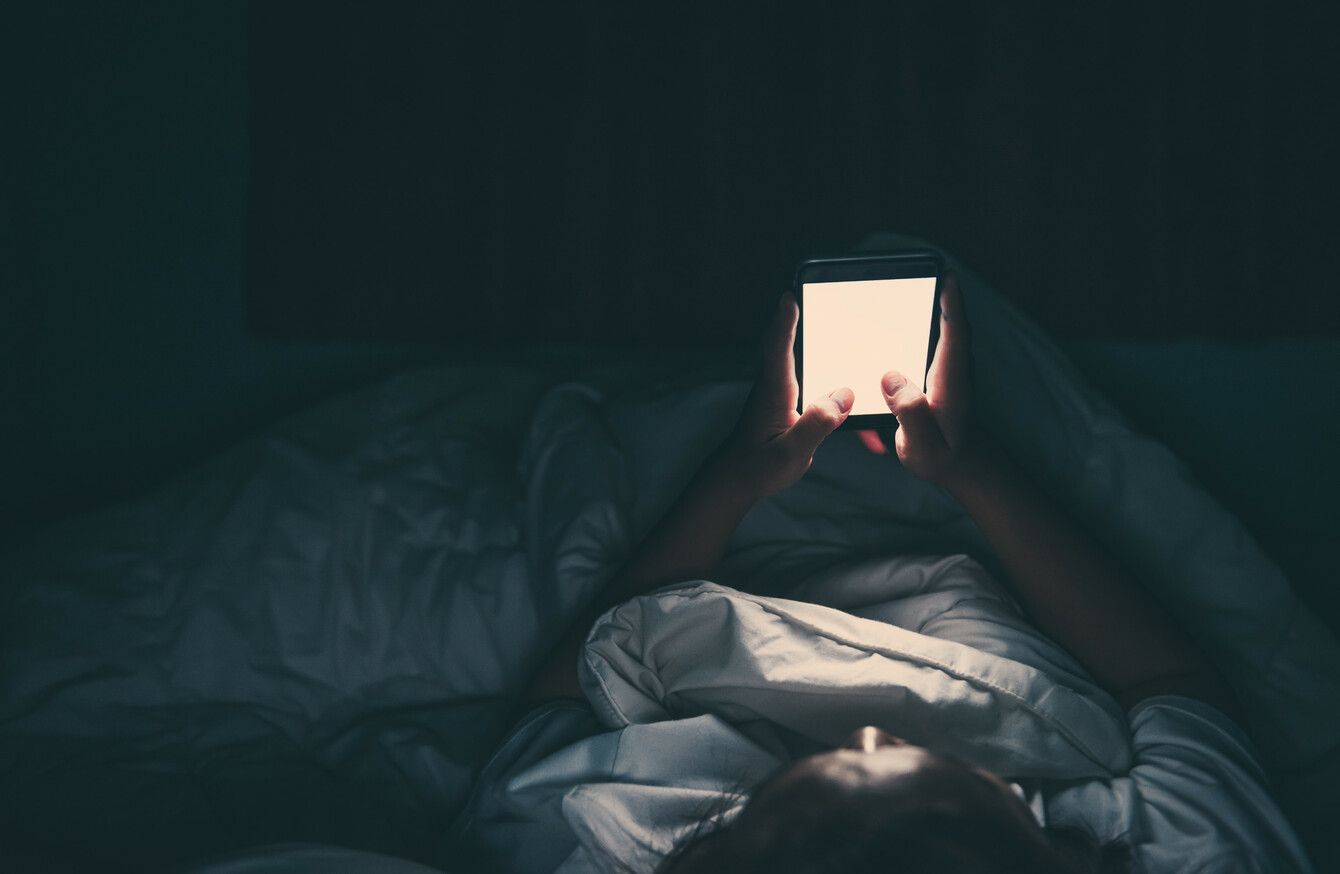 Image: Shutterstock/kittirat roekburi
Image: Shutterstock/kittirat roekburi
A HUNDRED YEARS ago, being in a long-distance relationship meant waiting patiently for lengthy love letters to arrive.
Then the telephone came along and bridged that gap a little, before the internet arrived and revolutionised real-time communication with email, instant messaging and video calls. Now it is easier than ever to stay in touch with a loved one on the other side of the country – or even on the other side of the world.
It's hard to say for certain whether long-distance relationships are more common now than they were a few generations ago, but there are certainly more high-tech options to help keep 21st century romances going.
Dr Brian Vaughan, lecturer in creative digital media at TU Dublin and director of its Virtual Interaction Research Lab, says communication technology has advanced rapidly in recent years, but there are still some limitations when it comes to keeping in touch.
"Look at things like Skype – it makes the world a lot smaller. If someone moves across the world you can still talk to them quite regularly and it doesn't feel like they're that far away," he says.
"But you're still missing something, they're still on a screen. So are people just happy enough to talk to someone and see them on a computer, or do they want to be able to hold hands, send a hug?"
High-tech touch
There may not be a real way to hold hands or hug when you're 5,000km apart from your loved one, although there are plenty of gadgets that are now trying to bridge that gap using haptic technology to create the experience of touch.
"There are some interesting things happening with touch technology and haptic technology, but it's early days," Vaughan says.
"They're mainly used now for things like training in a safety environment, but I can see how they could have benefit for transmitting a hug or some form of touch across long distances."
Want to let your other half know you're thinking about them? The Hey Bracelet 'sends touch over distance' through a pair of watch-like straps. Touch your own bracelet and it will send a vibration to a bracelet being worn by your partner, trying to create the feeling that you're giving their arm a squeeze.
Alternatively there's Pillow Talk, a wristband that picks up your heartbeat and sends it in real time to a speaker that you give to your loved one, or The Hug Shirt, which has sensors to capture the strength, duration and warmth of a hug, and tries to recreate that on the Hug Shirt of a distant partner.
If those aren't strange enough there's also the Kissenger, a robot kissing app that mimics a real kiss using pressure sensors, and pairs with an app that lets you send it to someone who can receive a replicated kiss on their device.
Source: You Tube Imagineering Institute/YouTube
Many people might not get on board with the idea of kissing robots and hugging shirts, but some form of haptic technology could be combined with something else in the future to make long-distance communication more interactive. That's where virtual reality comes in.
Virtual reality dating
A joint report carried out by dating site eHarmony and London's Imperial College Business School suggested that based on rate of tech development, virtual reality dates could be the norm by 2040.
The idea is that you could put on a VR headset and feel like you're having dinner with someone in Australia, or you could both be transported to a beach in Spain. However, the technology isn't quite at that impressive stage yet.
"VR is being touted as this great technology to immerse people, put them in new situations and environments, which would have huge benefits if you're in a long-distance relationship. But I don't think it's there yet," Vaughan says.
"VR now is like chat rooms from the early days of the internet, but virtual. So you pop on your headset and you'll have a little avatar. It has to be quite cartoony with basic graphics because otherwise you have problems with bandwidth and internet connections, which might not lend itself to intimate conversations."
But the current limitations don't necessarily mean that this technology couldn't be useful for people in long-distance relationships. In fact, in one 'chat room' style VR platform, Rec Room, an American couple recently met, dated, and even had a wedding in virtual reality using their digital avatars.
So if virtual reality technology continues to improve and more people get familiar with using the hardware in their homes, could VR dates become the norm or remain a niche?
"These things will get cheaper and much easier to use, and then we'll see whether this will be something that people use on a day to day basis or whether it remains more specialised equipment," Vaughan says.
"But VR is a very hard sell because you're putting on a headset and you're very isolated from everything around you, which doesn't lend itself too well to social communication."
Augmented reality specs
So if virtual reality may not be the ideal solution for everyone, what other possibilities might there be for long-distance couples in the future? One thing on the horizon is augmented reality, where a computer-generated image is superimposed onto your view of the real-world environment.
Although we're starting to see this more in games and exhibitions, it could also possibly be used for long-distance communication – just pop on your augmented reality glasses and you could see some kind of video representation of your partner sitting in front of you while you're talking online.
No AR glasses? Well that might not be an issue for much longer. It is reported that Apple is working on plans to release its own version in the next year or two, which could make the technology more accessible to a wider market.
"Something like that would be a gamechanger. Apple won't release something unless it's very user-friendly and very stylish," Vaughan adds.
"So once that technology's out there the next step will be looking at how do we use this for improved communication, and how can we make someone who's halfway across the world appear as though they're in the room having a conversation with you."
The advantage of AR compared to VR is that glasses would be less isolating and perhaps easier to set up than a virtual headset, and most people already have a phone in their pocket that could be used to power any augmentation software.
"I think you'll see some form of augmented dating in the future, but it really depends on what technology people start using. The biggest challenge is making the stuff so easy and cheap to use that it's a no-brainer," Vaughan adds.
There's no doubt that haptic technology, VR and AR will all continue to improve and advance in the coming years, and could provide some handy communication tools for couples in long-distance relationships. But no matter how advanced the tech gets, there still probably won't be anything that's as good as going on a romantic date in person.
"I don't think we're anywhere close to a stage where virtual interaction would replace human interaction – there's no substitute for it," Vaughan says. "But I think technology will make long-distance relationships easier and will make the distances seem much shorter."
The future is nearer than you think. Discover Volkswagen's range of current and next-gen electric vehicles at volkswagen.ie/electric.