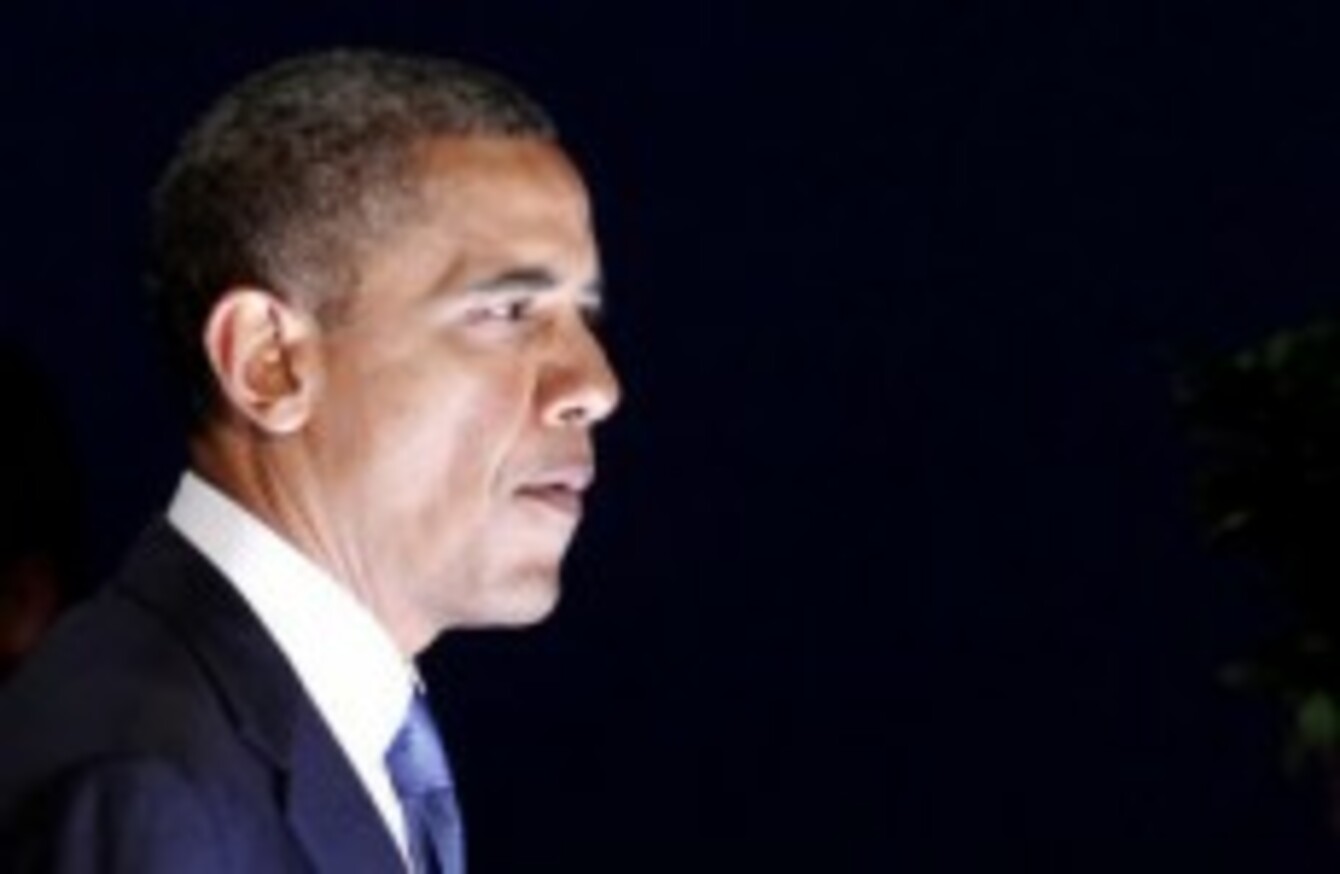 US President Barack Obama leaves a meeting at the G20 Summit in Cannes, France.
Image: Kerim Okten/PA Wire/Press Association Images
US President Barack Obama leaves a meeting at the G20 Summit in Cannes, France.
Image: Kerim Okten/PA Wire/Press Association Images
THE G20 SUMMIT of world leaders have revealed the full text of their final communiqué from their talks in Cannes, France.
In the text, which was made available by Reuters, the leaders note:
Since our last meeting, global recovery has weakened, particularly in advanced countries, leaving unemployment at unacceptable levels. In this context, tensions in the financial markets have increased due mostly to sovereign risks in Europe; there are also clear signs of a slowing in growth in the emerging markets. Commodity price swings have put growth at risk. Global imbalances persist.
Setting out their 31-point plan, they pledged their commitment to "work together and reinvigorate economic growth, create jobs, ensure financial stability, promote social inclusion and make globalization serve the needs of the people".
They said they will address the immediate challenges faced by the global economy and that they have agreed on an action plan for growth and jobs.
Among the 31 points were the following:
Italy: They welcome Italy's decision to invite the IMF to carry out a public verification of its policy implementation on a quarterly basis.
Youth: They have decided to set up a G20 task force which will work as a priority on youth employment.
The IMF: They are committed to further progress towards a more integrated, even-handed and effective IMF surveillance and to better identify and address spill-over effects. They look forward to IMF proposals for a new integrated decision on surveillance early next year, and for increased ownership and traction
They ask their finance ministers by their next meeting to work on deploying a range of various options including bilateral contributions to the IMF, SDRs, and voluntary contributions to an IMF special structure such as an administered account
Financial firms: They have agreed on measures so that no financial firm can be deemed "too big to fail" and to protect taxpayers from bearing the costs of resolution
Financial institutions: The FSB publishes today an initial list of Global systemically important financial institutions (G-SIFIs). These G-SIFIs will be submitted to strengthened supervision, a new international standard for resolution regimes as well as, from 2016, additional capital requirements
Pre-crisis behaviour: They will not allow a return to pre-crisis behaviours in the financial sector and will strictly monitor the implementation of their commitments regarding banks, OTC markets and compensation practices
Food security: As they believe promoting agricultural production is key to feed the world population, they will act in the framework of the Action Plan on Food Price Volatility and Agriculture agreed by Ministers of Agriculture in June 2011. They have launched the "Agricultural Market Information System" (AMIS) to reinforce transparency on agricultural products' markets.
World Food Programme: Food purchased for non-commercial humanitarian purposes by the World Food Program will not be subject to export restrictions or extraordinary taxes
Market crisis: A Rapid Response Forum has been founded to improve the international community's capacity to coordinate policies and develop common responses in time of market crises.
Energy: They pledge to improve energy markets and pursue the Fight against Climate Change 20. They will rationalise and phase-out over the medium term inefficient fossil fuel subsidies. while providing targeted support for the poorest.
Climate change: They have agreed that new sources of funding need to be found to address development needs and climate change, and discussed a set of options for innovative financing highlighted by Bill Gates
Troika: They have decided to formalise the Troika but the G20 group will remain informal
On 1 December 2011, Mexico will begin chairing the G20, and the group will convene in Los Cabos, Baja California, in June 2012.