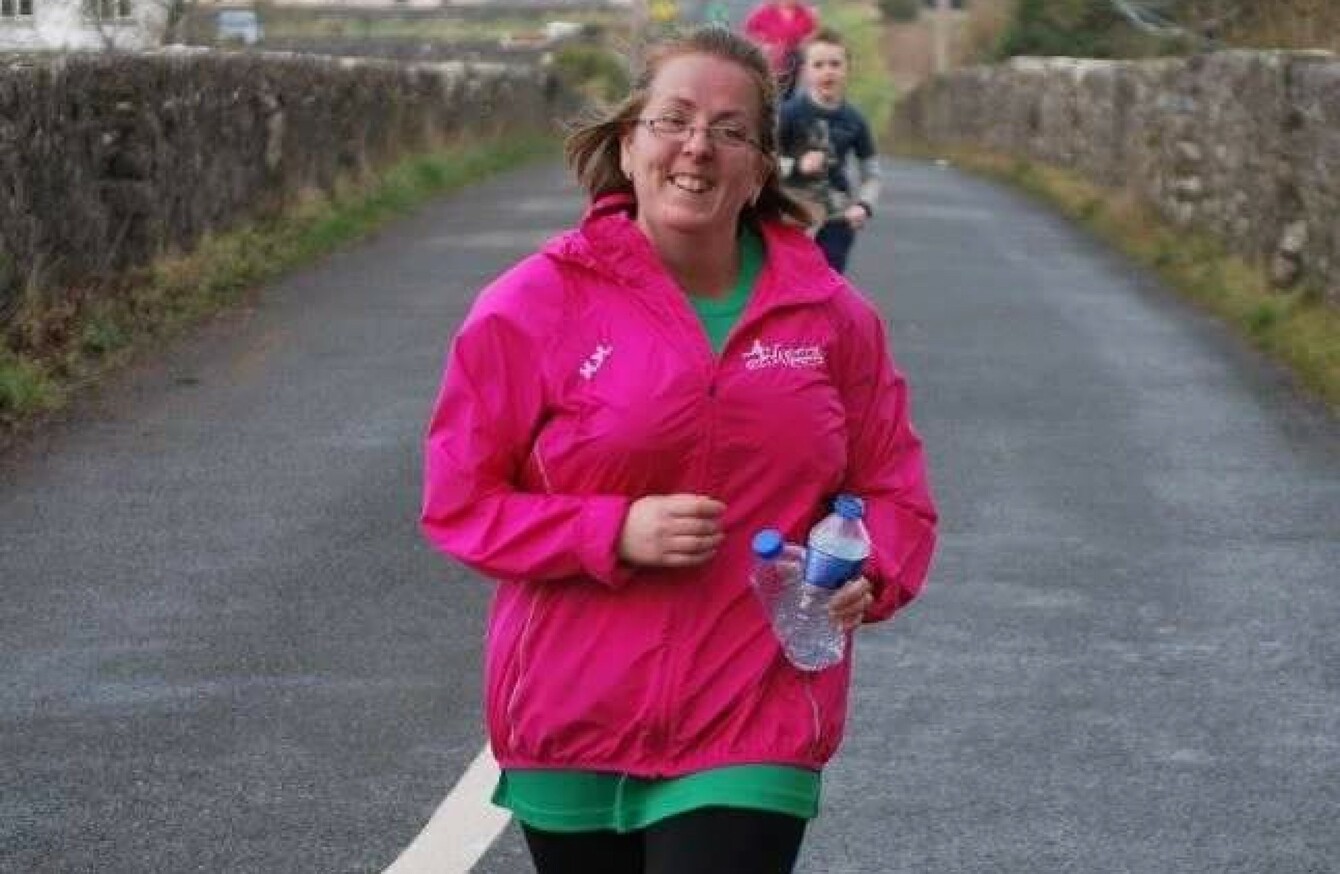 Michelle Morgan at the finishing line of her club's 5k run last February.
Michelle Morgan at the finishing line of her club's 5k run last February.
GAA CLUBS ACROSS the country are opening up to entire communities and not just those who know how to kick a ball.
The Healthy Clubs Project means that clubs are now hosting a range of initiatives from mental health management programmes to classes in healthy eating.
So far sixty clubs have taken part in the project which is aimed at targeting everyone in the community – especially those who are not normally involved in sports.
Michelle Morgan from Roscommon told TheJournal.ie that while her brothers played GAA, she was "never going to be the sporty girl".
She went along to her local Oran club after a neighbour mentioned it to her last January.
"It was nothing like what I thought it would be. The first night I went, I remember the girls at the door being so friendly, everyone went at their own pace.
Nobody was looking to see how you were, they were just happy to see you came.
People aged from 16 to 70 took part in the eight week programme that involved fitness classes on Thursday nights and a run on Saturdays, ending with a 5 or 10k on the final Saturday.
Morgan added that while the trainer Ciara was always watching, "She would never correct anyone out loud so people didn't have to be embarrassed."
"Everybody has the craic and each week you don't know who you're going to be with so you're meeting new people."
Morgan said it was a great way for her to get to know the community better.
"I'm originally from Roscommon town, but doing this meant I met people from all of the Oran community and even the neighbouring parish.
I've met people I never spoke to in the parish before, I didn't come from Oran but I couldn't move back to the town now, I feel like I'm from here.
Morgan said things have evolved this year and she's now on the committee.
"Now I'm on the other side giving back what was given to me."