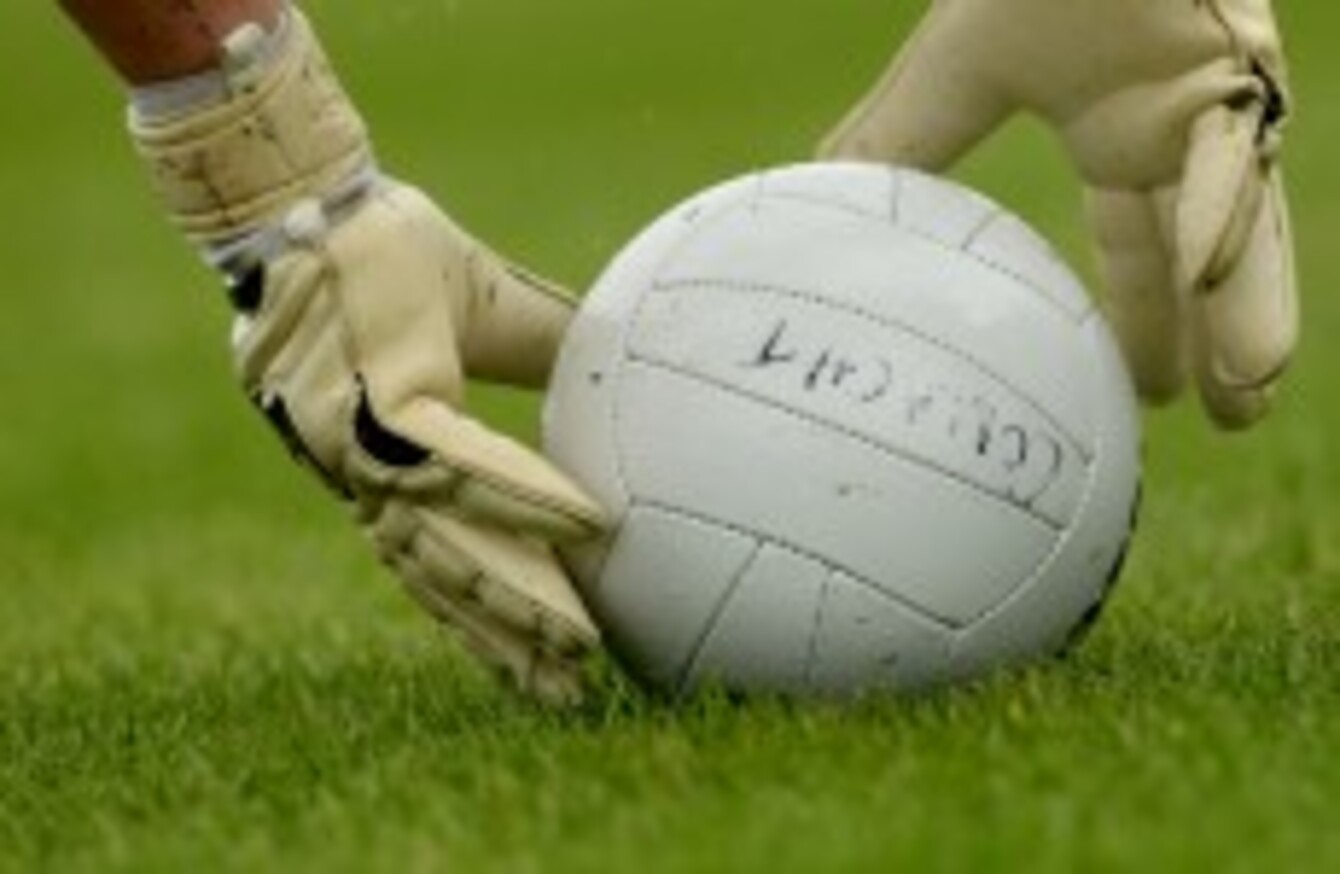 Image: James Crombie
Image: James Crombie
A GAA PLAYER who lost the sight in an eye after being punched in a Mayo club game says he has no idea why his attacker hit him.
23-year-old Davitts player Jonathon Clarke lost 95% of the vision in his left eye after being struck by Moy Davitts player Michael Prendergast in a league game in 2013.
The Mayo News reports that Prendergast was yesterday sentenced to two years in prison with one year suspended for the attack.
In a victim impact statement read to the court yesterday, Clarke says that his life has been changed by the attack, which came while the game had been stopped.
I still cannot understand what happened to me or why it happened. The clock was running down and there were only two minutes left. There was no issue with the match and it was not ill tempered. We were losing the game and many of us on the team felt that the game was already lost. We were attacking the Moy Davitts goal. I was fouled but there was nothing in it. I was going to retrieve the ball. As I did I could not have expected what happened then.
Clarke says that Prendergast "had no reason to have any bother" with him, but punched him "without warning".
"The impact was so severe I landed on the ground. I had not been marking him during the match. I had no issue with him during the match. I still cannot understand why he decided to attack me. The incident was entirely unprovoked."
Clarke says he knew immediately that he had been injured, but was not aware just how badly at first. He was treated on the field and taken to University Hospital Galway. There, he was given a CT scan to rule out brain damage and had emergency surgery, which was unsuccessful.
He was then kept in hospital for a week, "the toughest week of my life".
He says that he feels blind and considers himself disabled.
I walk around on the brightest days in darkness. It is very difficult for me to try and comprehend this and that this will remain with me until I die. All of this happened to me because of something which I still do not know why it occurred.
He paid tribute to his employers for keeping his job open and his girlfriend for "sticking by me", as well as investigating gardaí, but says his right eye tires and he is conscious of his appearance.
He has also been told his eye will likely have to be removed.
"I am aware when people look at me immediately they focus on my eye. This is something that will always happen. They are polite and they look away but I know they are looking."
While praising his club, he criticised the GAA, saying he received no support and that nobody came to see him.
A year later they sent a risk assessment person from Croke Park to see whether I was making a claim. Nobody expressed any concern for me. Nobody asked how I was. Nobody has apologised from Moy Davitts. Nobody has come from the county board. I have been completely let down by the GAA.
Clarke closed by saying that he was trying to put his life back together, but still had one question.
"The one thing that still remains though is why Michael Prendergast did this to me and why he has never apologised."