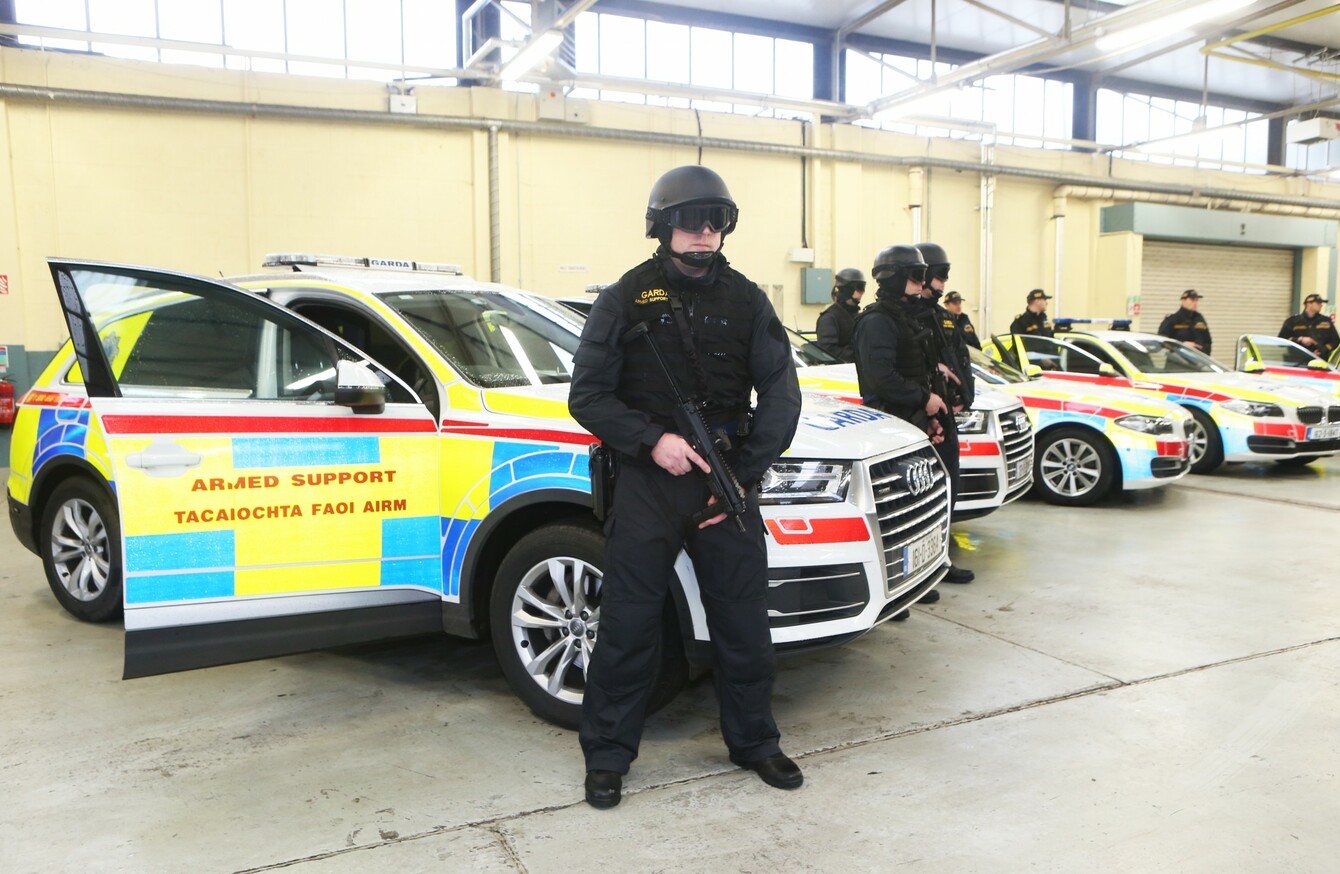 Image: RollingNews.ie
Image: RollingNews.ie
THE NUMBER OF burglaries in the greater Dublin region has fallen by a quarter as Operation Thor was hailed a "success".
The specialist operation designed to tackle criminal burglary gangs has resulted in hundreds of arrests since its inception in 2016.
In 2015, there were 11,601 incidents of burglary and related offences recorded in the Dublin region.
There were 2,320 fewer recorded cases of burglary in the same region last year. This has been attributed to the success of Operation Thor. Assistant Commissioner Jack Nolan, in his correspondence with the capital's Joint Policing Committee (JPC) yesterday, said that there had also been a 25% reduction in Dublin city areas.
Reduction
Criminologist Professor Colin Sumner, who is based in University College Cork, said there are a number of possibilities as to why there was a drastic change in the numbers.
"Different policing practices (Operation Thor), how incidents are recorded and different levels of reporting are the three main areas you would look at. They would all have an impact on how the statistics are presented," he said.
Chair of the JPC, Cllr Daithí de Roiste said this is a big win for gardaí. He said: "This is what happens when you give guards the resources they need to do their job. The figures were huge over 12 months ago. What these new numbers show us is that there is a way to combat burglaries. It has been a success and long may it continue."
It is now believed that Operation Thor will continue in 2017. Although some of the most dramatic results have occurred in the Dublin region, it is a nationwide directive.
Crackdown
In October, gardaí arrested 52 people in the Thomastown area of Kilkenny and near Tullow in Carlow.
The crackdown, part of Operation Thor, has seen a "high visibility tactical deployment" of gardaí in the area.
Over 140 officers were deployed, including both members of national units and student gardaí from Templemore.
At least 20 premises were searched and fireworks, pepper spray and small amounts of illegal drugs were discovered.
According to a garda spokesman, Operation Thor is aimed "specifically at preventing crime, disrupting criminal activity, and apprehending people with outstanding warrants".