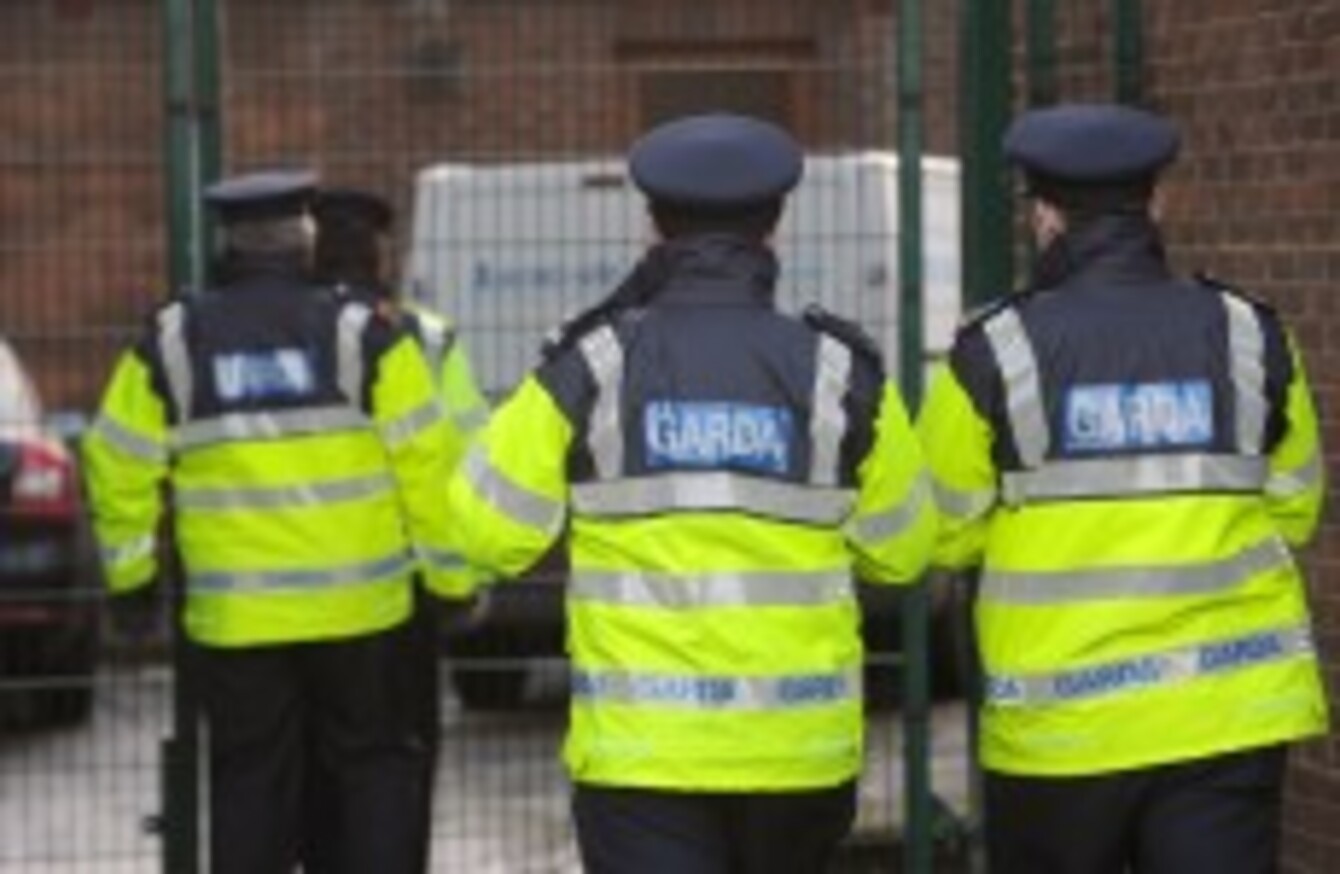 Image: Laura Hutton/Photocall Ireland
Image: Laura Hutton/Photocall Ireland
A TOTAL OF 169 members of An Garda Síochana were found in breach of discipline in 2012 according to the latest annual report.
The report said that these members received a combination of monetary sanctions, cautions, warnings and reprimands with some €62,517.30 in monetary penalties imposed. Two members of An Garda Síochana were dismissed and one reserve member was dispensed with.
A total of 19 members were on suspension with 15 subject to investigations carried out by the Ombudsman. During 2012, over 1,200 files were opened by the complaints section and 75 incidents were referred to the Ombudsman.
Deaths in garda custody
There were four deaths in garda custody – in Dublin, Mayo, Cork and Galway – in 2012. In the case of Paul Murphy, who was found unconscious in his cell at Raheny Garda Station in January, no wrong doing was found.
Inquests have not yet been held on two of the incidents and results of a post-mortem for another have not been released.
Crime figures
The report also revealed that theft, public order offences and drugs related crimes were the most prominent last year.
Some 43,780 public order and other social code offences were recorded which is a ten per cent decrease compared to 2011.
There was an increase in the number of combined murders and manslaughters recorded in 2010 with 54 murders and 6 manslaughters. Overall homicide figures are up 18 per cent on 2011.
Assault causing harm decreased by 11 per cent though murder threats increase by 33 per cent.
Weapons and explosives offences were down more than 13 per cent with a total of 696 firearms processed by the ballistics section, most of which were air pistols and shotguns.
There were 8.815 reports of missing persons in 2012 with almost 7,000 considered high risk.
Gardaí ran 387 targeted operations against organised criminal groupings with the seizure of €4.5 million of controlled drugs. The fingerprint section processed 13,166 case files in 2010, securing positive identifications in 2,631 cases, most of which were connected to burglaries.
The Paedophile Investigation Unit are currently overseeing 48 operations involving the online abuse of children in which 1,433 suspected targets have been identified. As of December 2012, there were 1,234 people on the sex offenders record.
Commenting on the publication of the report today, Garda Commissioner Martin Callinan said that he is "acutely aware of the sense of disappointment that exists in communities that may have seen a local station close, however the commitment of An Garda Síochána is to maintain operational effectiveness and resilience".