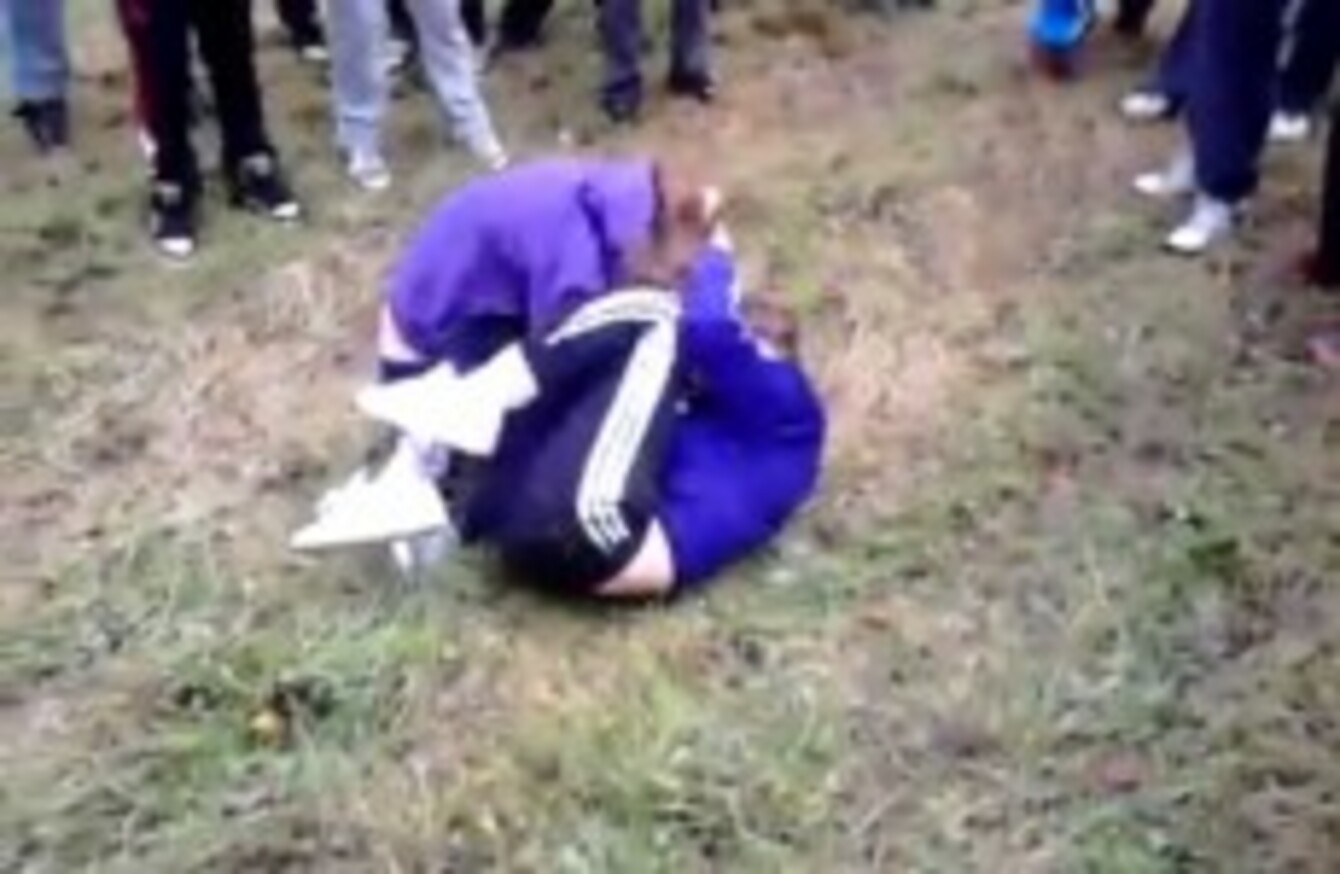 Still from footage
Still from footage
A GARDA INVESTIGATION has been launched after a phone video of two secondary students fighting in a Cork field went viral last night.
The video of the altercation, which involved two first year students, was shared on Twitter and viewed thousands of times. It shows the two teenagers kicking and punching punching each other in a Douglas field as a large group of onlookers cheer them on.
The topic is still being discussed on Twitter this morning.
While the girls, who are clearly identifiable on the video, grapple with each other on the ground, spectators can be heard shouting "hit her, hit her".
The footage shows the fight lasting about two minutes before the girls are pulled apart.
Gardaí have confirmed to TheJournal.ie that they "aware of the footage and are investigating the alleged incident".
Christ the King Secondary school issued a statement to express disappointment that some of its pupils were allegedly involved in the incident -describing the scenes in the video as "appalling". The school said it would try to identify anyone involved in the incident and apply appropriate disciplinary procedures, according to the Irish Examiner.