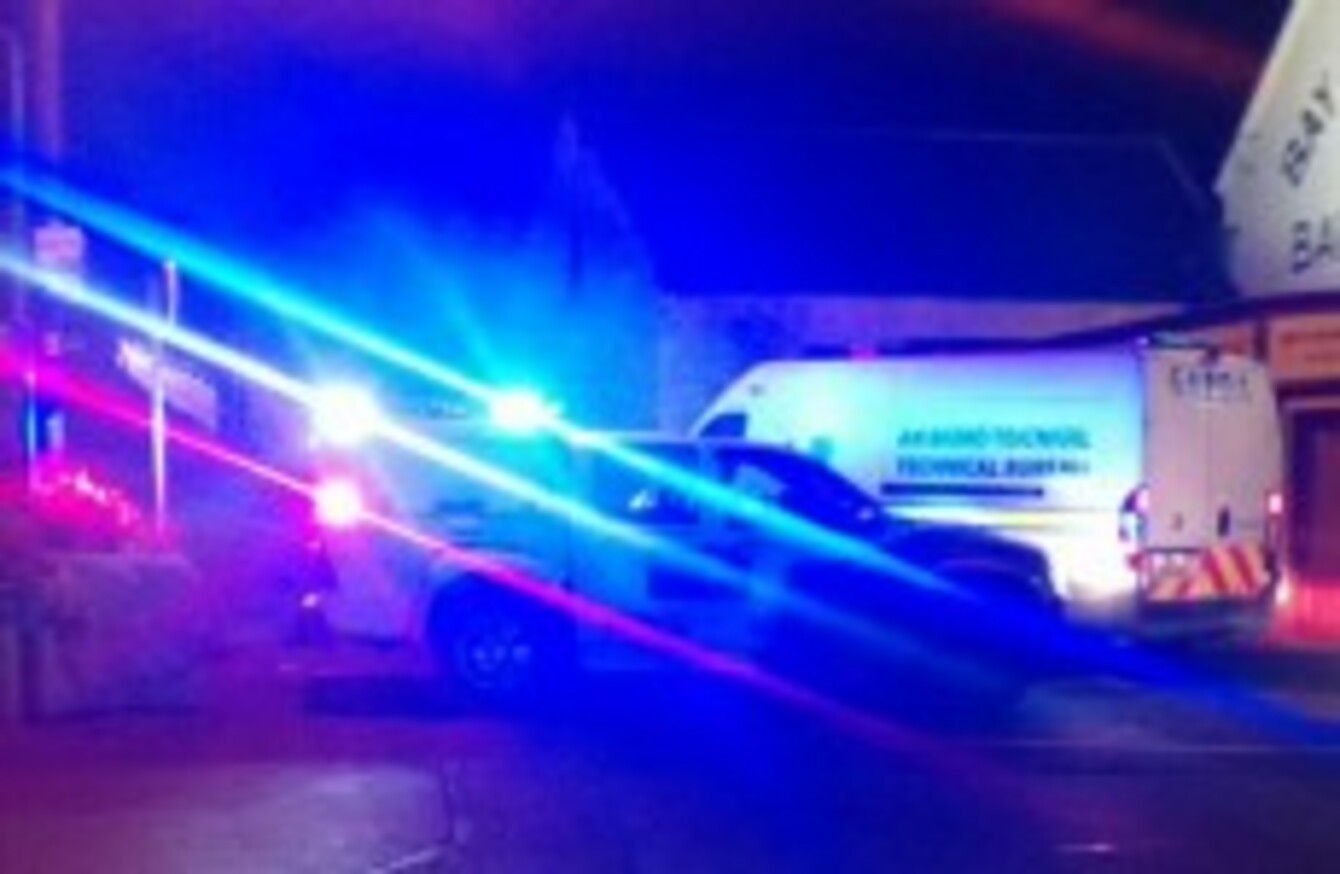 Members of the Garda Technical Bureau arriving at the scene tonight.
Image: Michelle Hennessy/TheJournal.ie
Members of the Garda Technical Bureau arriving at the scene tonight.
Image: Michelle Hennessy/TheJournal.ie
Updated at 10:20pm
AT LEAST TWO PEOPLE have died in a shooting incident in Louth this evening.
One garda was killed in the shooting, which happened at around 6pm at a house near Omeath.
Another man has also died, gardaí confirmed, while a woman is seriously injured.
It is believed the man, a well-known dissident republican, shot the woman before killing the garda and himself.
Gardaí have confirmed that one of the deceased was an on-duty member of the Garda Síochána.
He is believed to have been married with three children.
"Dreadful news"
In a statement, the Garda Representative Association (GRA) said it was "shocked and saddened" by the news.
"This dreadful, dreadful news is the deepest fear of every police family. This puts everything we do into perspective," GRA President Dermot O'Brien said.
At this time of distress, the garda family will be doing everything possible to support the lategarda's relatives and loved ones, friends and colleagues.
Garda Commissioner Noirín O'Sullivan said she was "deeply saddened" to hear of a colleague's death, adding that her thoughts and prayers are with the man's family, friends and colleagues.
"This incident highlights the very unique nature of the job carried out by the men and woman of An Garda Síochana, and the dangers they face every day," she said.
"Mourned by the entire nation"
President Michael D Higgins said he had contacted the Garda Commissioner to express his sympathies.
This most serious and tragic incident has not only led to the death of a member of An Garda Siochána, while on duty, but tragically has also involved the death of one and the serious injury of another person.
I want to express my deepest sympathy to the family and friends of the
garda who has so tragically lost his life while responding to this incident.
Minister for Justice Frances Fitzgerald also extended her condolences, saying she was "appalled" to learn a garda had lost his life while protecting the community.
His death will be mourned by the entire nation, grateful for the service he gave to it.
Today's tragic events are a stark reminder of the risks which members of An Garda Síochána face day in day out trying to keep our communities safe.  I know our communities will stand with An Garda Síochána at this most difficult time for them.
The scene tonight has been sealed off and members of the Garda Technical Bureau have begun their examination.
First published at 7:39pm. More to follow.