GARDAÍ HAVE ENCOURAGED people to drink responsibly over the Christmas season in a bid to reduce the number of assaults that will take place.
Traditionally the number of assaults in December is almost a third higher than in January or February.
Sergeant Kelvin Courtney of the National Crime Prevention Office said that while the Christmas period is "an enjoyable and festive season" for most people, many assaults and thefts will also take place.
Most thefts from cars in December occur between 2pm and 9pm, when many people do their Christmas shopping.
Courtney said people "can take some simple steps to protect themselves and their property so they can fully enjoy Christmas".
I would encourage people to plan their nights out in advance, drink responsibly, avoid confrontation and remember that most reported assaults tend to happen around pubs, clubs or town centres.
"Thieves take advantage of us at this time of year as they know we may be distracted, so avoid leaving Christmas shopping unattended in the car for long periods and take care of your handbags, wallets and mobile phones," Courtney stated.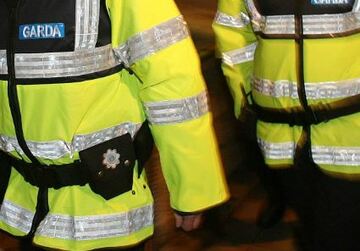 File photo Source: RollingNews.ie
Gardaí have also released the following advice to people:
Never drink and drive, no matter the time of the day;

Plan your night out, tell someone where you're going and when you'll be back;

Don't let your friends or family walk home alone, there is safety in numbers. If you have to, walk in well-lit areas and make sure you can be seen by passing traffic by wearing reflective gear or using a torch;

Take care when carrying your handbag, smart phone or tablet in crowded areas – keep them in a safe location within view;

Watch out for pickpockets in crowded areas. Keep handbags zipped and don't put your wallet in your back pocket. In bars and restaurants take care about where you store coats and handbags;

Take care of your Christmas shopping and never leave it unattended, especially in your car;

Park and lock your car in secure, well-lit areas. Keep valuables including bags and coats hidden;

Avoid burglaries: lock up and light up, and use your alarm when the house is vacant and when home at night;

Don't leave Christmas presents in view from outside your home;

If you're expecting deliveries always make sure someone is there to collect it or arrange for a trusted neighbour to take it in. Tell neighbours/friends if you will be away for an extended period over the Christmas holidays.
Further safety advice is available on Garda.ie.