THE OFF DUTY Garda who was shot and seriously injured in New Orleans last week is making a good recovery.
Brian Hanrahan (30) was on holidays in the US city when he was shot several times after refusing to hand over cash in an attempted mugging in the early hours of 27 January.
Hanrahan is originally from Tipperary but is based in Newcastle West in Limerick. He was on holiday with his father, Brian Snr, when the incident happened.
His colleague Sergeant Denis Woods said he is "on the mend" and waiting for doctors to give him the go-ahead to fly home.
Woods said Hanrahan is "likely to be out [of work] for a few months" upon his return, adding that his family and friends are looking forward to having him home.
Costs
The Limerick Leader is reporting that Hanrahan is facing a $1 million (€875,000) hospital bill. Woods said he isn't sure how much his treatment will cost.
The Garda Representative Association (GRA) collected money to fly Hanrahan's wife Emma and his mother Rose to New Orleans.
Upon their arrival at Newark Liberty International Airport they were welcomed by members of the Port Authority Police Benevolent Association (PAPBA), before transferring to a flight to New Orleans.
The group gave the Hanrahan family a debit card for $2,000 to help pay for their unexpected travel costs. PAPBA President Paul Nunziato said the association was "proud to support" Hanrahan's family and wished him a "speedy recovery".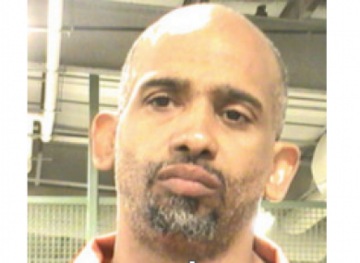 Melvin Galle Jnr Source: NOPD
Two brothers, Melvin Galle Jnr and Keith Galle, have been arrested in relation to the shooting.
Hanrahan's former colleagues in Henry Street Garda Station in Limerick raised €1,400 through a coffee morning, while a motorcycle run from Newcastle West to Templemore will take place on Sunday 22 February.
Originally published 1.50pm