MINISTER FOR SOCIAL Protection Leo Varadkar said today that if gardaí were to strike, that they would "change their relationship with the public forever".
On RTÉ Radio One's Marian Finucane Show, Varadkar said that although gardaí should be able to engage with the bodies of the state on issues such as pay, that "whatever they may get for a day on strike, I think they will fundamentally change their relationship" with the public who will see it as a carte blanche to break the law.
If as uniformed officers, as gardaí sworn to uphold the law, whatever increase they get, whether it's a thousand euros or a 5% increase, it will change their relationship with the public forever. And I really hope they don't cross that rubicon because it's not in their interest to do so.
"I can understand the grievances that a lot of public servants have, having had their pay cuts in the past number of years, and pay restorations happening and I know it could could be happening sooner."
Speaking on the issue of reform within the gardaí, Varadkar said that it's been "a thorny issue for the government and it certainly hasn't gone away", but also pledged his support to Garda Commissioner O'Sullivan:
"I think Nóirín O'Sullivan has a very difficult job, I think so far she's done a good job. But changing a culture is an enormous challenge."
'Unfair' for gardaí to strike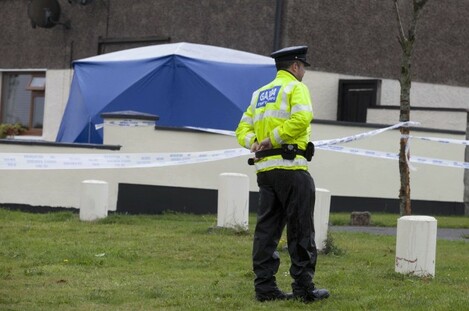 Source: Eamonn Farrell
Two weeks ago on RTÉ Radio One's Claire Byrne Live, Varadkar admitted that gardaí do "a very special job, a very important job, and put their lives at risk in the job they do", but also said that there are many groups who could argue that they "are a special case".
He went on to say:
I think it would be unfair if any group of workers – whether it's bus drivers, or gardaí, or doctors – were to get pay restoration quicker or to get more pay restoration because they are able to close a city down or put communities at threat of crime.
The AGSI president Antoinette Cunningham said Varadkar was 'disingenuous' in his comments, and appealed to the public not to blame the gardaí:
"If this does come to pass in November that gardaí have to join the picket line, please don't ring the guards and say 'that's your fault' – please ring the government and tell them it's their fault."
Garda strikes are set for four days next month: November 4, 11, 18 and 25.