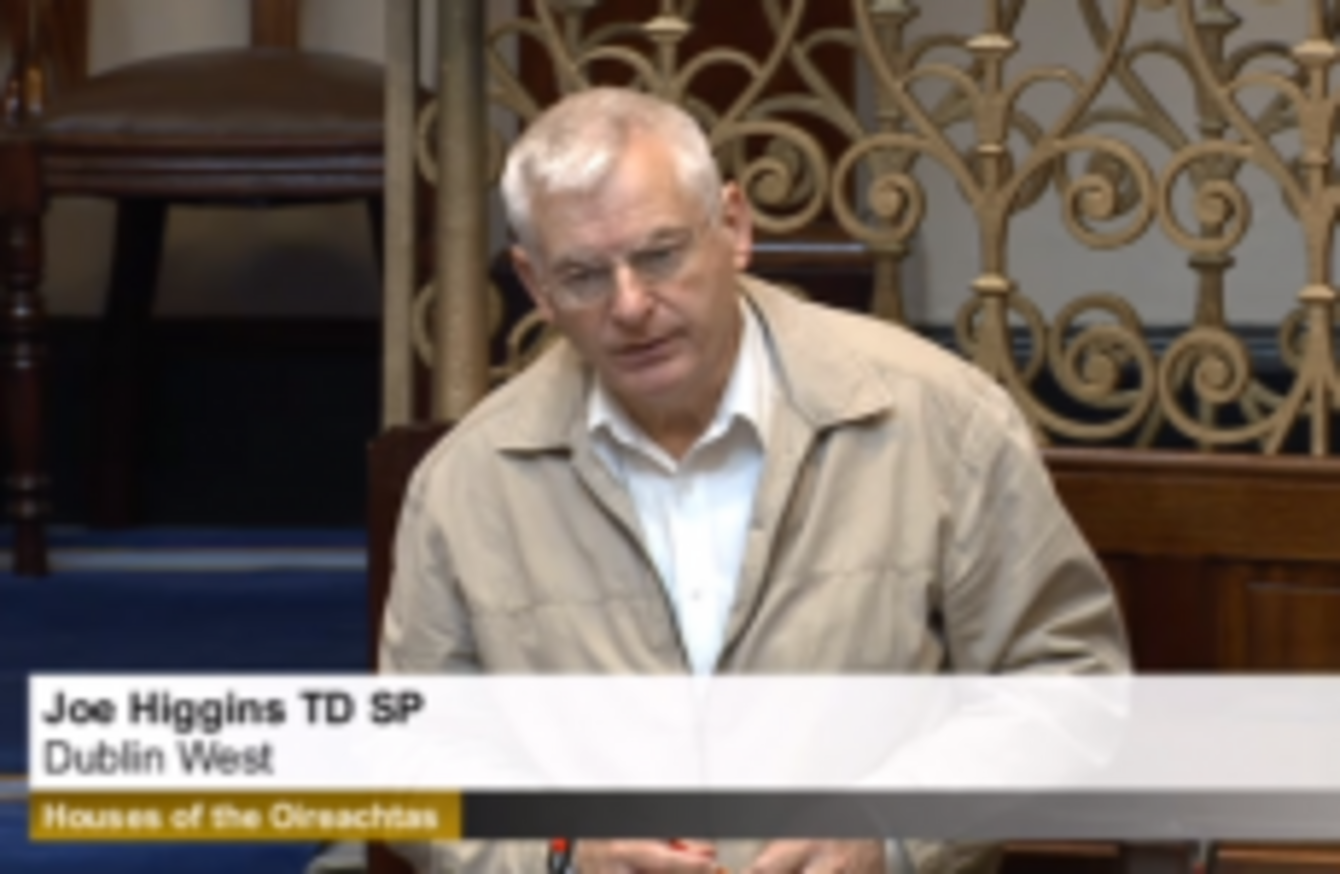 Image: Oireachtas TV
Image: Oireachtas TV
SOCIALIST TD JOE Higgins has said that the presence of gardaí at water meter installation protests could lead to slower crime scene response times.
Higgins said that victims of crimes such as domestic abuse may find it more difficult to get hold of gardaí while they are monitoring "peaceful" protests.
"This is a scandalous waste of public resources," he told Justice Minister Frances Fitzgerald in the Dáil this afternoon.
"The government is using the gardaí to force [water meters] on people."
Fitzgerald replied by saying that while peaceful protests have their "place in society", other people have a right "go about their business" and work without interruption.
"If you have a right to protest there is a responsibility not to breach the law … [The gardaí] support Irish Water in doing their statutory duty," Fitzgerald said.
Illegal connections
She added that the presence of gardaí was required in certain locations as a result of  "makeshift and illegal water connections being installed".
Such unauthorised work could have compromised the water supply in the area.
Fitzgerald added that the number of gardaí at water meter protests was "proportionate" to the number of protestors, stressing the force's obligation to "uphold the rule of law and the safety of the public".
Higgins said that water tax was a "a tax too far that people simply cannot carry" and called on the government to to scrap it as it is "discredited before it even begins".
"The means employed to implement it have no democratic mandate or moral authority," he stated.
In March, it was announced that his party was changing its name to 'Stop the Water Tax – Socialist Party'.