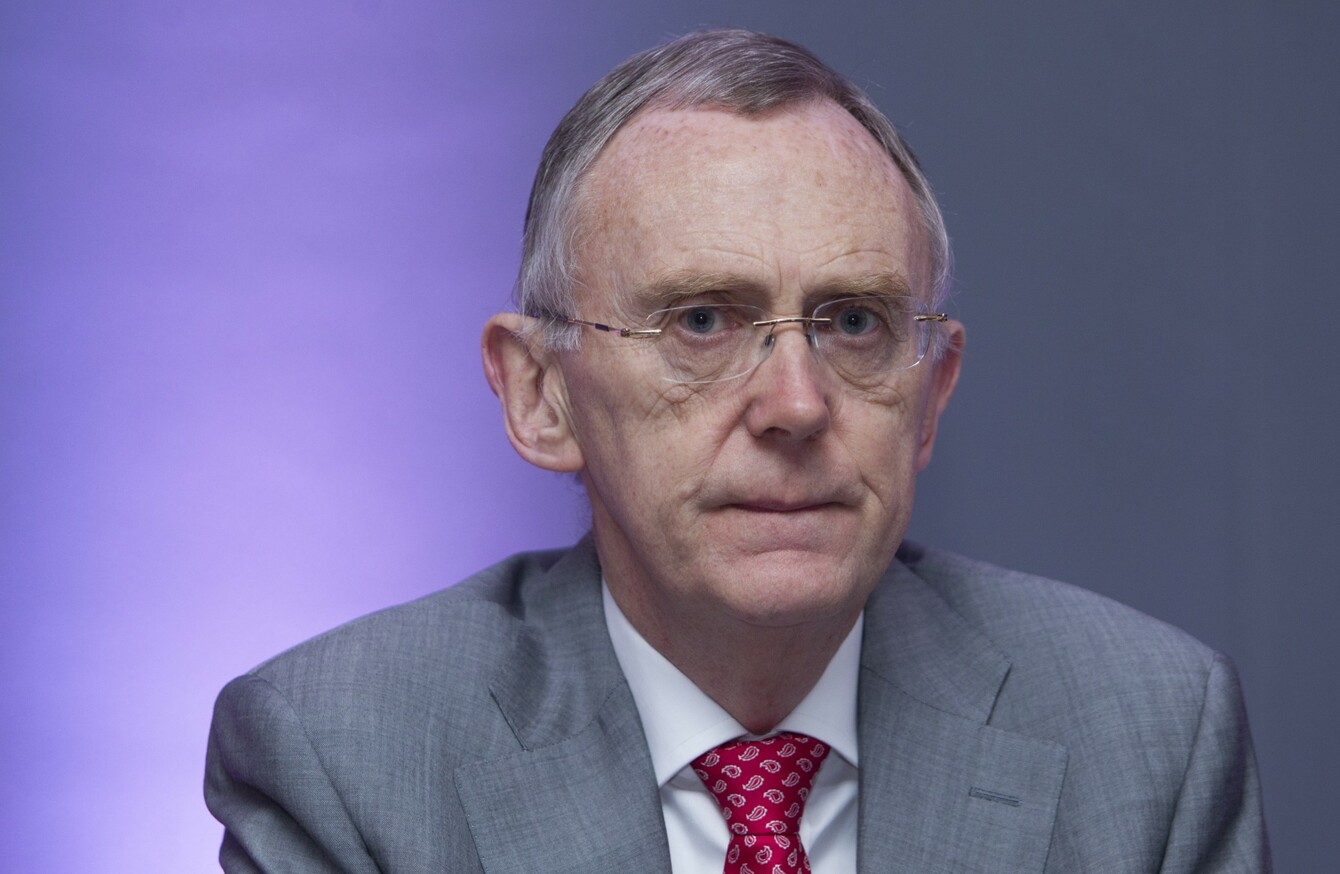 Image: RollingNews.ie
Image: RollingNews.ie
EARLIER THIS WEEK, Gary McGann was officially appointed as chairman at Aryzta, one of the largest and most successful companies to come out of Ireland.
The Zurich-based business, which began its life as the Irish Agricultural Wholesale Society, is listed on both the Irish and Swiss stock exchanges.
It makes frozen baked goods and is behind many food brands well-known to Irish consumers, most notably Cuisine de France.
Until recently, Aryzta was one of the notable international success stories to come out of the country, with its share price marching upwards on a fairly linear path since 2009 on the back of a strategy of canny acquisitions.
However, the company has seen its value nearly halve in the past two years amid concerns about how much it paid for a French frozen food business and the performance of its US arm, which is reported to have lost some big baking contracts.
McGann was first named as the firm's new chairman in September ahead of shareholders giving their final stamp of approval yesterday.
With his appointment now official, here's a brief rundown of some of the more prominent roles that the businessman has held – including stints at many of Ireland's most successful companies and a stretch at one of the country's most infamous corporations.
Ericsson- Chief financial officer
After studying, McGann got a job with the Comptroller and Auditor General's office and spent seven years in the civil service before joining mobile technology company Ericsson. He spent 13 years there, eventually becoming the company's chief financial officer.
Gilbeys – CEO
Drinks company Gilbeys was McGann's first top job. He took up a role in the firm in 1988 and became its CEO in 1991. The firm had several major drinks brands, including Bailey's, and McGann's success there led the government to take an interest in him, although this time for a slightly more senior position compared to his early days in the C&AG.
Aer Lingus – CEO
Unlike the present day, when the success of Ireland's national carrier recently attracted a buyout offer from UK giant IAG, in 1994 Aer Lingus was teetering on the edge of bankruptcy.
McGann was brought in to overhaul the company and succeeded in keeping it afloat with several restructuring measures. However, he eventually got frustrated at the firm – last year he told the Irish Times that there was an understanding that he would take the carrier private, which never happened – and left.
Jefferson Smurfit/Smurfit Kappa – CFO and CEO
While McGann was at Aer Lingus one of the airline's directors, Paddy Wright, was also an executive at Jefferson Smurfit. Originally a small local firm, noted businessman Michael Smurfit helped to build it into one of the world's largest packaging companies.
McGann joined as chief financial officer and eventually became its CEO in 2002, leading a successful merger with Dutch company Kappa to create a truly global business that employs more than 40,000 people. McGann stepped down as CEO last year.
Anglo Irish Bank – director
Although he sat on boards of numerous companies, easily McGann's most notable directorship was his position at the notorious Anglo Irish Bank.
The Dubliner joined the board at the start of 2004, when the firm was cranking up its lending on the back of the property bubble, and stayed until the bank was eventually nationalised in 2009.
McGann later told the Oireachtas banking inquiry that he looks back with great regret "at the collapse of the bank and what that has cost its employees, shareholders and Ireland".
Paddy Power, Smurfit Kappa and Green REIT
Since moving aside from the helm at Smurfit Kappa, McGann has sat on the board at some of the country's biggest companies.
He still holds a director position at his old paper and packing haunt, but has also joined companies such as real estate investment firm Green REIT and has helped to oversee the merger between gambling giants Paddy Power and Betfair.
Written by Paul O'Donoghue and posted on Fora.ie