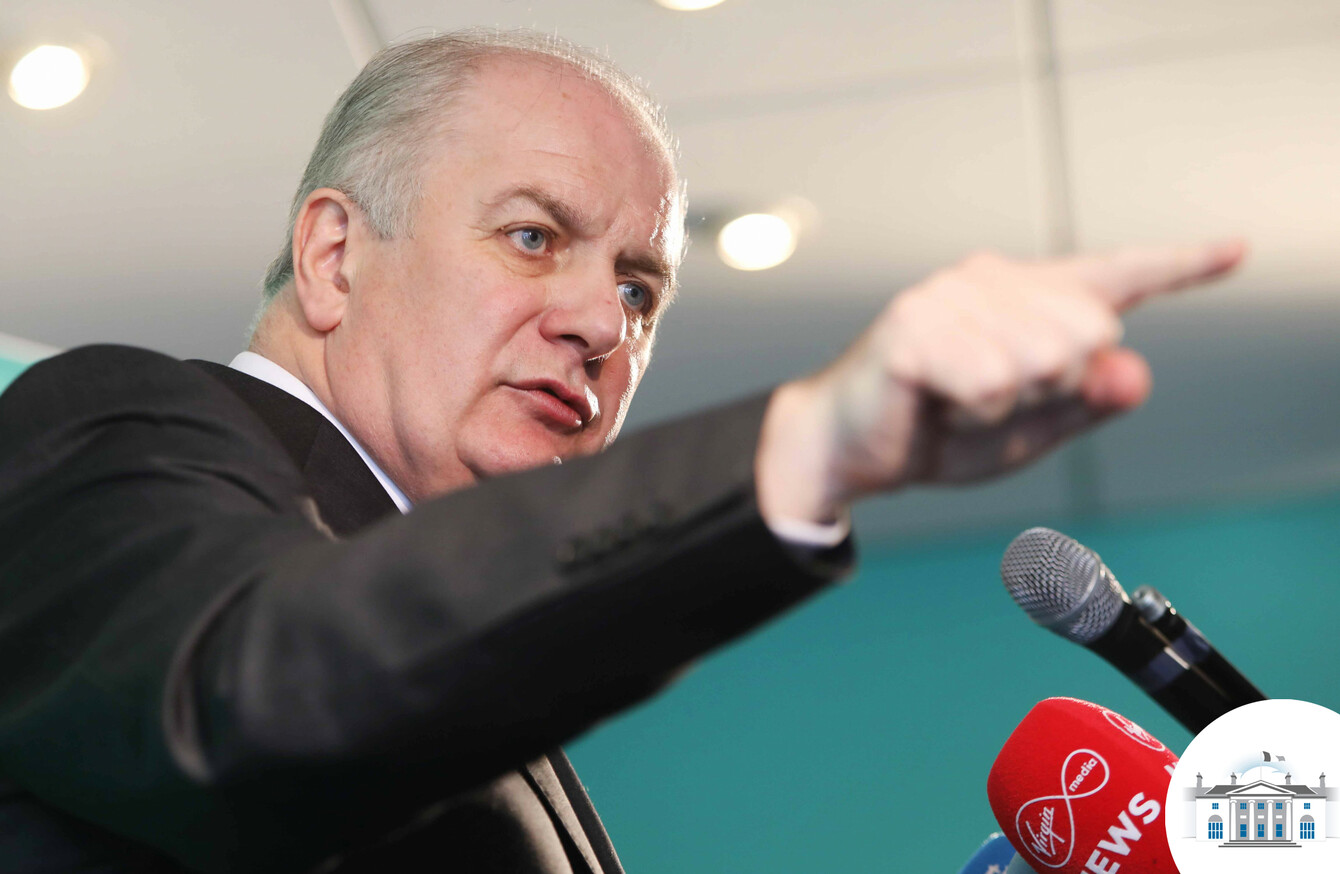 Duffy launched his campaign at the Smithfield Business Centre in Dublin.
Image: Leah Farrell/RollingNews.ie
Duffy launched his campaign at the Smithfield Business Centre in Dublin.
Image: Leah Farrell/RollingNews.ie
PRESIDENTIAL HOPEFUL GAVIN Duffy has said that President Michael D Higgins should be asked whether he intends to publish Áras accounts before the 26 October election.
Duffy launched his campaign today and defended a background in business, saying that people with "real world" experience should not be excluded from entering public service.
He also said that seven years is "long enough" in any job. 
The former Dragon's Den personality told supporters and assembled media that he would make a "voluntary disclosure" of Áras costs if he was elected.
Asked whether Higgins should do the same ahead of this month's vote, Duffy said it was a question that should be put to the incumbent. He added:
When it emerged in a Sunday newspaper two days ago that there was a pension payment coming through, it was put to the incumbent in Ballinasloe and he said 'oh no this is a presidential visit today, no questions.' And there were no questions. 
Duffy was referring to a story in the Sunday Times which reported that President Higgins has continued to draw down €19,000-a-year a pension from NUI Galway during his time in office.
Duffy said that he had supported the Public Accounts Committee looking into presidential spending and added that anyone spending exchequer funds "must be accountable for it".
During an hour-long launch in which Duffy delivered an address before answering questions from journalists, the candidate also said that he would hope to be used by the government in a post-Brexit diplomatic effort.
"I think the Irish government has done very well. At the moment we've done it with the backing of the 26 other nations," Duffy said.
Come April, you could be into a bilateral situation there and I believe it would be good to have a president who understands these issues. Who's walked the walk, who's talked the talk.
Duffy said that business connections he has in the UK would be of benefit in such a situation. 
"I know the businesspeople and the players, so think I'm someone who has something to the contribute if the government would like to deploy a president with that type of knowledge. I believe we will have to go into a major diplomatic offensive from next April."
Duffy said that the budget for his campaign was €300,000 and that he would be funding it out of his own savings.
He said that he had intended to get a loan against his house to pay for the campaign but that this plan had changed. 
He added that he would not use posters throughout the campaign and that this would save €200,000, based on costs from other candidates in 2011.
https://www.facebook.com/thejournal.ie/videos/249661155894489/
Business background
Duffy also said that he has never had a tax issue or a bad debt issue in his business career and claimed he had never fallen out with a business partner.
Defending his decision to run for presidency before entering politics at a lower level, he said it should not preclude someone from running.
"Are we saying that we can only have people in some of these positions if they have never worked in the real world? That seems to be the tenor of what is emerging in this election. And that concerns me slightly," Duffy said.  
#Open journalism No news is bad news Support The Journal

Your contributions will help us continue to deliver the stories that are important to you

Support us now
The former PR consultant acknowledged that he had done work on behalf of businessman Denis O'Brien in the past but said that it represented "a minimal amount of work" over his career.
Duffy said that his work for O'Brien and his companies was in the region of 40 hours in total and that it cost about €18,000.
In making pledges about his priorities as president, Duffy said one of them would be about tackling cyberbullying on social media. 
Asked how he would achieve this, Duffy criticised social media companies saying they were "getting away with" putting it on parents to police their children's usage.
"The big five tech companies are so powerful now, they're running the world almost," Duffy said. "And I've been saying this to politicians who only took now notice of what I was saying until they started influencing elections."
The candidate was also asked if he would seek a second term if he was elected.
He stopped sort of definitively answering, saying only that seven years is a long term and that he would make clear is intentions clear six years into it.
"I think seven years is long enough for anybody in any job. You've either done the job or you haven't, and I feel very strongly about this," he said to applause from his supporters.