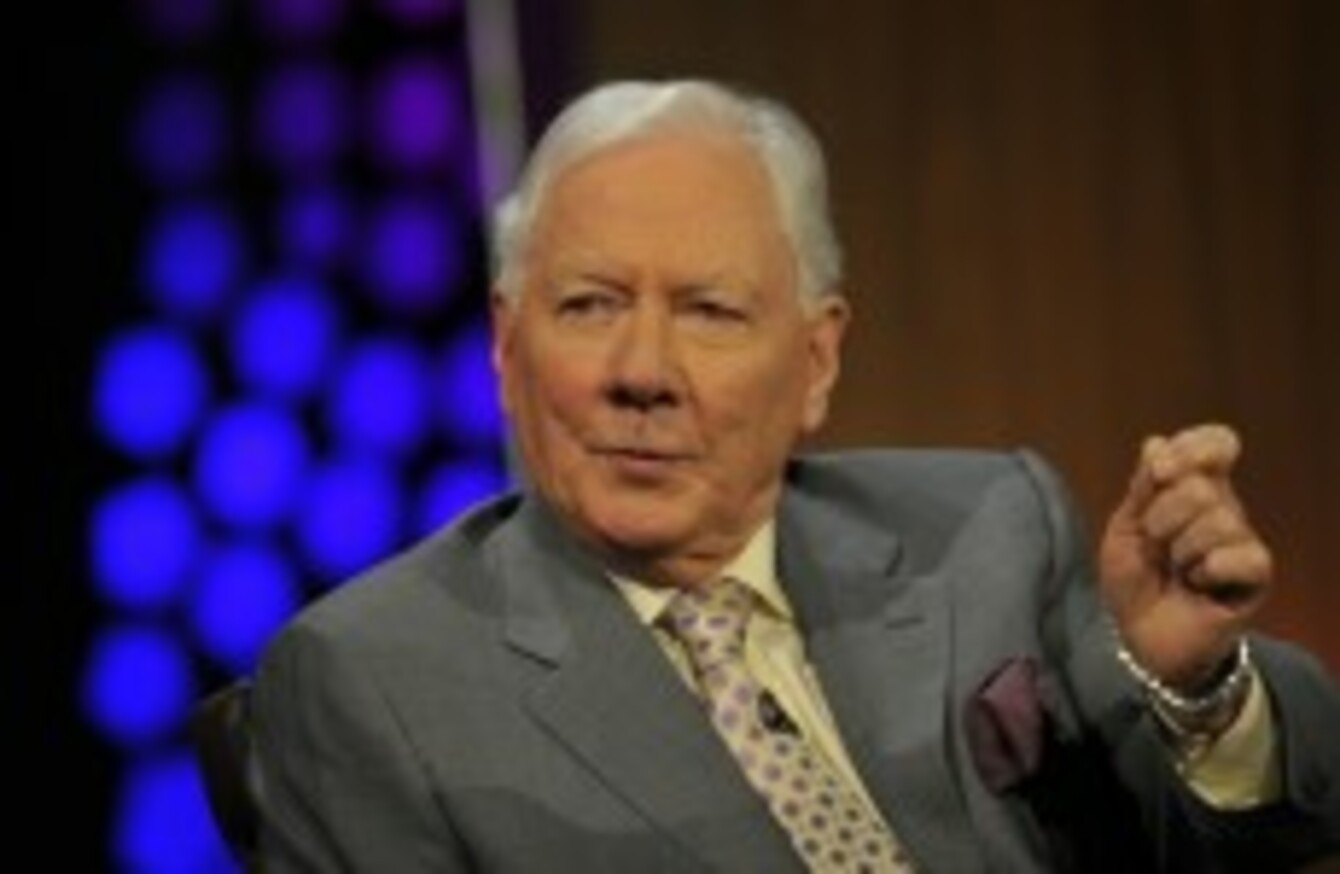 Gay Byrne
Image: RTÉ/Photocall Ireland
Gay Byrne
Image: RTÉ/Photocall Ireland
GAY BYRNE WAS has always been treated with respect by Garda Commissioner Martin Callinan, he said today.
Speaking to Marian Finucane on RTÉ Radio 1, the chairman of the Road Safety Authority was asked if he had been reprimanded after he and Road Safety Authority chief executive Noel Brett were given information by a garda whistleblower.
Byrne said this was "quite untrue".
Last week, the veteran broadcaster called for the commissioner and Minister Shatter to apologise to the garda whistleblowers.
Regular meetings
Today, Byrne said:
In all our dealings – and we have regular meetings with gardaí in the depot to discuss mutual concerns – I have always been treated by Callinan with the utmost respect, the utmost courtesy and the utmost graciousness.
He said that the only other people who would ever have been in a room with him, Noel Brett and Callinan would have been the assistant commissioner and somebody of inspector or higher rank.
Byrne said that they "would have robust exchanges because we are there on a mission as well" and that the RSA's mission is "dependent completely on garda enforcement of the law on roads".
He said that they would be asking robustly for more and more resources and facilities, but that the Garda Siochána point of view "would be we can't give them to you because we don't have the money".
O'Mahoney report
In relation to the O'Mahoney Report on the penalty points issue, Byrne said that he and Brett told the board the report was "unsatisfactory and raised more questions than it answered".
He also complimented TDs Mick Wallace and Clare Daly for their examination of the O'Mahoney report, which he called "astoundingly good".