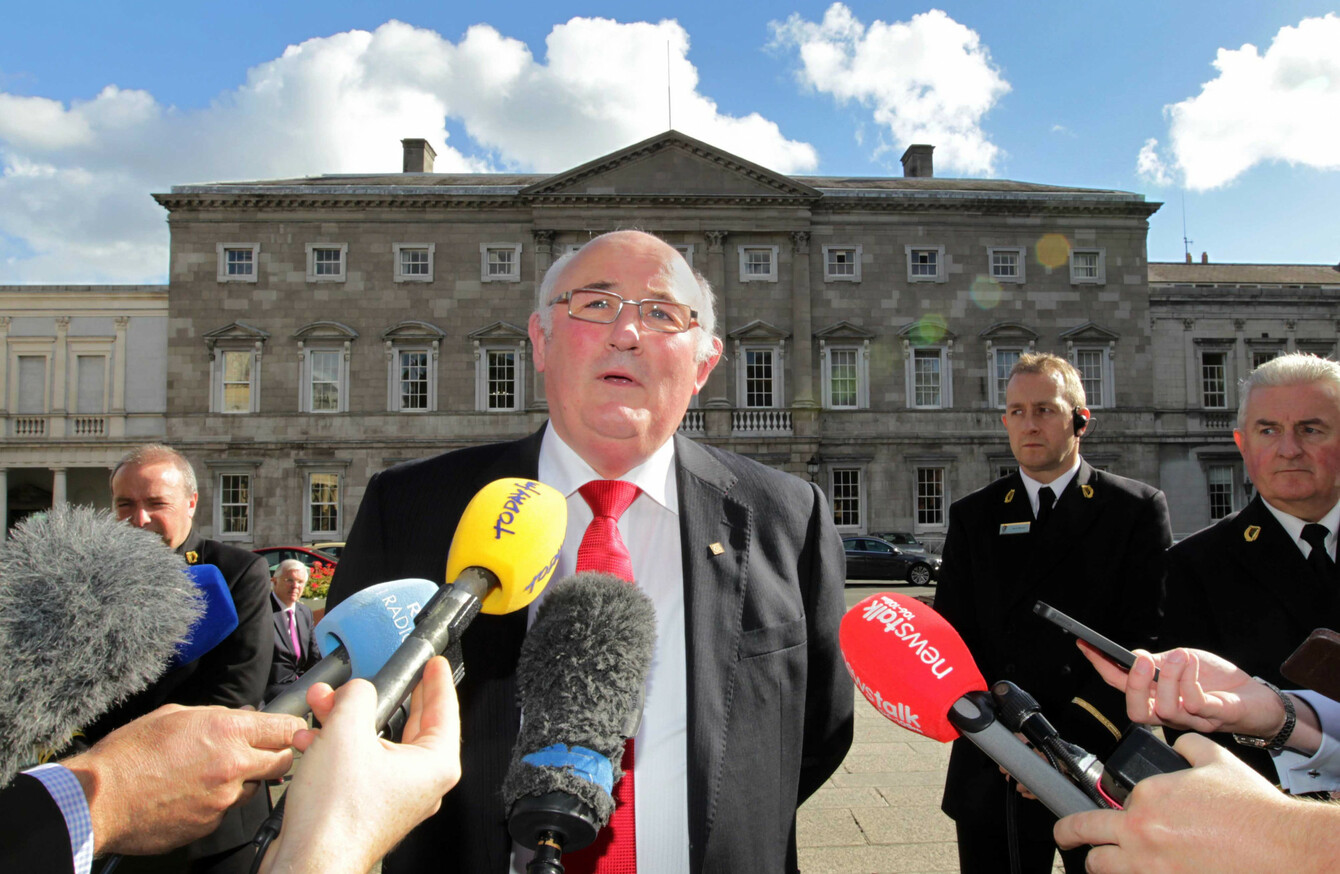 Craughwell has been open about his presidential ambitions.
Image: MarkStedman/RollingNews.ie
Craughwell has been open about his presidential ambitions.
Image: MarkStedman/RollingNews.ie
PRESIDENTIAL HOPEFUL SENATOR Gerard Craughwell has defended sending a note to councillors in which he gave them advice on how to "maximise allowable expenses".
The email was sent to all city and county councillors by the Independent Senator and related to mileage expenses.
In the email, the senator said the councillors could be "under claiming" by over €1,000 per year and he advised them to "track the distances being travelled".
Craughwell has been clear in his intention to run for the presidency. To get on the ballot, someone must be nominated by at least 20 members of the Oireachtas or by at least four local councils.
The subject line on the email to councillors reads: "Are You Under Claiming On Your Travel Expenses?"
Craughwell told TheJournal.ie that he was contacted by six councillors who had issues surrounding travel and subsistence allowances.
In securing a response to their queries, he forwarded it to all councillors.
"When we get information that's of value to sitting county councillors we circulate to them all and this was an issue that raised by a number of councillors," he said.
Craughwell described councillors as "my constituency" and added that he answers to them.
The electorate for Seanad elections is made up largely of city and county councillors.
Mileage
The email in question was specifically directed at councillors who also work with other public bodies, such as those in the teaching profession or in the HSE.
It advised such councillors that they are entitled to add up their mileage from both bodies before gauging which mileage band they may claim tax relief for.
Under changes introduced last year, there are now four bands under which civil service members may claim relief.
In the email, Craughwell said that he had been contacted by "many councillors" about claiming travel and subsistence expenses and that he wanted to provide clarity.
He said that he contacted the Department of Public Expenditure and Reform and that it confirmed to him that the aggregate across the two public service bodies is acceptable.
"To ensure that you maximise allowable expenses, I would advise each councillor to keep a track themselves of the distance being travelled on all their Public Service Travel and when they have exceeded 1,500 km in total, to advise each organisation from which they are claiming a travel expense that they are now on Band 2, 3 or 4 as applicable," Craughwell said in the note to councillors.
Presidential
Social Democrat councillor Dermot Looney raised the email on Twitter on Tuesday, tweeting:
Interesting to see the presidential hopeful Senator emailing Cllrs nationally with the title "Are you under-claiming on your travel expenses?" with details of how to claim more from the state. #priorities #presidential.
Asked to expand on this yesterday, Looney said he found Claughwell's email to be "laughable".
"Senators should be focused on being legislators, not providing expenses advice to councillors," he said.
In a response to the councillor's tweet, Senator Craughwell said the information contained in the email is useful to any member of the public who works for a public body.
In another follow-up tweet, Craughwell said that he "doesn't apologise" for advising councillors about their expenses and also spoke about the councillor's profession.
Asked by TheJournal.ie about his interaction with Looney, Craughwell questioned why the councillor chose to raise the matter.
"Councillor Looney will have got dozens of emails from me over the years, he chose that one to tweet on. I have no idea what rationale he was using, Twitter is a bit of craic for most people," he said.
Craughwell also denied that his advice was about buttering up councillors in case he needs to rely on them for a nomination.
"Well if I'm trying to butter out councillors ahead of a nomination I'm at it since 2014, it's a long time," he said.
Look I haven't even said I will go to County Councils for a nomination. County councillors are shrewd political purists, you might say, and you won't buy their favour too handy, as anyone who has ever ran in the Seanad election knows. They asked for that information, they are entitled to that information.
Craughwell previously stated that he would be starting the process of securing a nomination for the presidency early this year and that he felt councils would "line up to nominate people".
Speaking yesterday, he said that "hasn't even considered" what route he'll go to secure a nomination and that he felt the media was getting ahead of his plans.
Craughwell, a former member of Fine Gael, has called on the larger parties to make their intentions known about whether they would be contesting for the presidency.