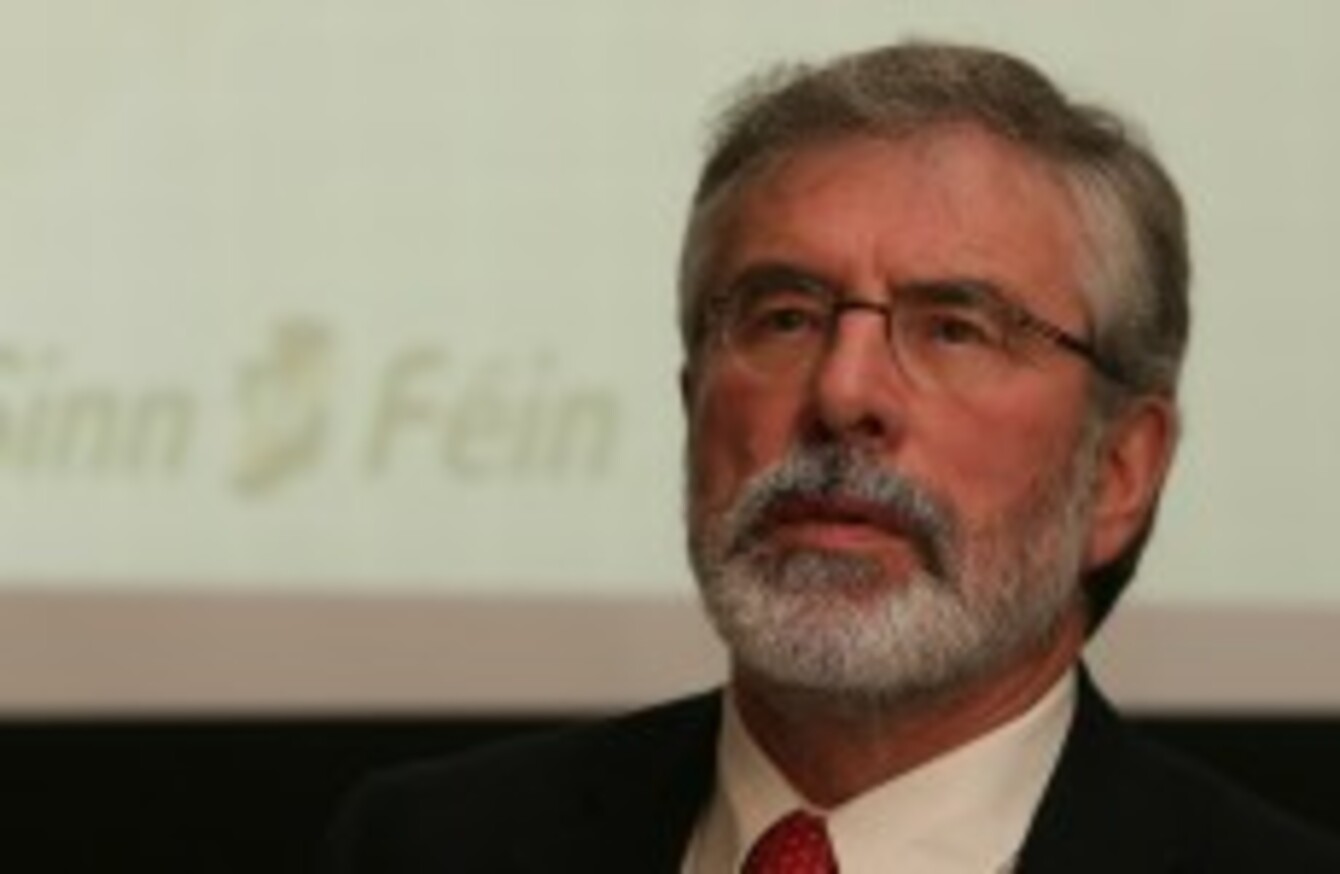 Image: Niall Carson/PA Wire
Image: Niall Carson/PA Wire
SINN FÉIN HAS denied allegations that party leader Gerry Adams led a covert republican investigation into claims of sexual abuse by more than 100 members of Sinn Fein and the IRA.
In a brief statement this afternoon, a spokesperson said the party "absolutely and without equivocation" rejected the claims about a secret inquiry made in the Sunday Independent.
In a tweet sent in the early hours of this morning, Adams described the article as "scurrilous".
The article by Suzanne Breen cites republican sources and says that the internal investigation was set up in the mid-2000s after a "deluge" of allegations of rape and sexual assault against members of Sinn Féin and the IRA. It says that Gerry Adams was one of four senior party figures who headed the year-long investigation.
The inquiry is alleged to have worked under the auspices of an internal Sinn Féin committee known as the 'Cosite Seasta'.  The piece also says that there is substantial documentation proving the existence of the inquiry.
Adams is currently in the spotlight over criticism of how he dealt with his brother's conviction for rape and and child abuse.
"Sinn Féin absolutely and without equivocation rejects claims made in the story in today's Sunday Independent," the Sinn Féin spokesperson said.
Firstly, Gerry Adams did not lead any internal inquiry into claims of sexual abuse against republicans.
Secondly, there was no internal inquiry into claims of sexual abuse carried out under the auspices of Sinn Féin's Coiste Seasta in 2005.
Adams has criticised what he has described as a 'witch-hunt' against him by the media following his brother Liam's conviction.