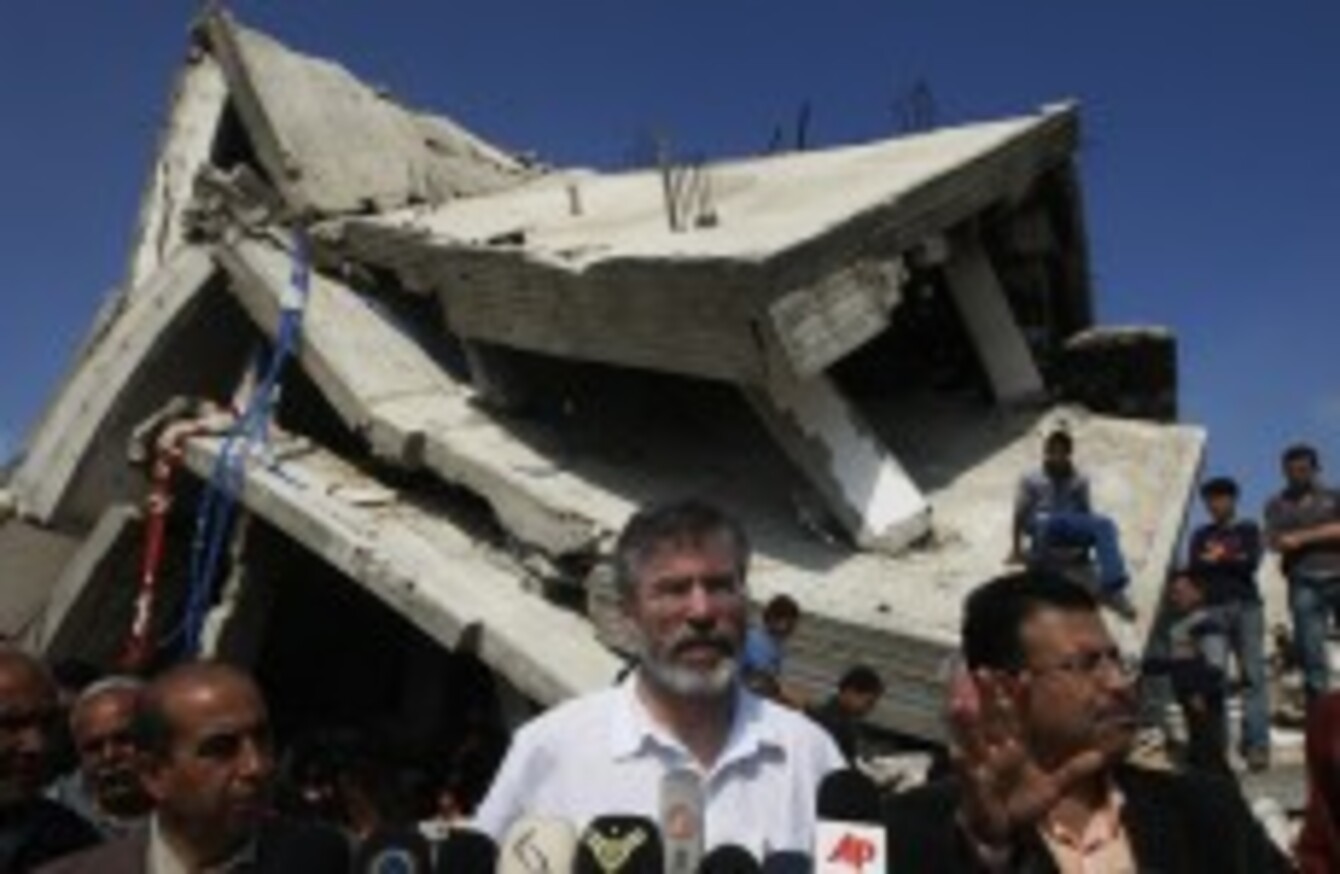 Image: AP/Press Association Images
Image: AP/Press Association Images
THE SINN FÉIN leader Gerry Adams will fly to Israel and Palestine to meet with leaders there tomorrow.
The Sinn Féin leader will fly to Tel Aviv on tomorrow, before meeting with Israeli politicians. On Thursday morning he will meet with Israeli Labour Party leader Issac Herzog, then travel to Ramallah later that day where he will meet Palestinian President Mahmoud Abbas.
Adams also has an invitation from UNWRA the United Nations Works and Relief Agency to visit Gaza. The Sinn Féin President will be meeting with Palestinian and Israeli groups.
Adams said that he last visited in 2009, but has seen the deterioration of the situation there since.
"I last visited Israel and Palestine, including Gaza, in 2009. Since then the political situation has deteriorated further and tension at this time, especially in Jerusalem, is very high.
"The conditions for the people of Gaza have also worsened with the continued Israeli blockade and the summer assault by its army on Gaza which saw huge loss of life and destruction of property. This is a key reason for me travelling at this time is to visit Gaza. I would be very disappointed if the Israeli government blocks this.
"I want to learn first-hand from leaders and citizens of the current difficulties faced by all of those living there; to extend my solidarity to the Palestinian people in this the 'International Year of Solidarity with the Palestinian People'; and to help in any way I can to assist the building of a successful peace process."