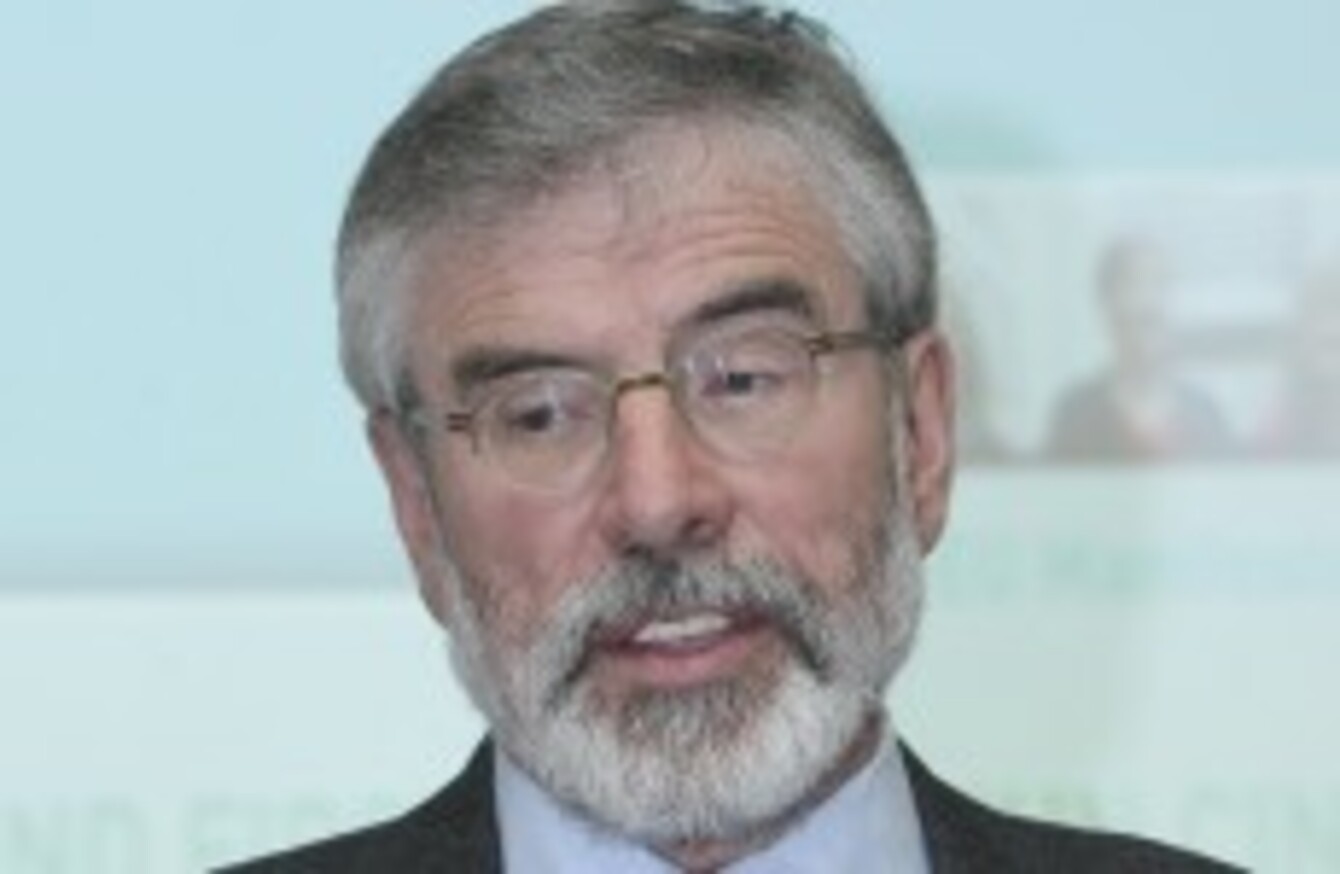 Gerry Adams
Image: Sam Boal/Photocall Ireland
Gerry Adams
Image: Sam Boal/Photocall Ireland
Updated 22.44
GERRY ADAMS HAS asked his solicitor to take "appropriate" action against the Irish Independent and the Belfast Telegraph over what he says are false claims that he was tipped off about the sexual abuse case against Liam Adams.
The Sinn Féin president said today that the allegations that he was briefed about the case before his brother's trial for sexually abusing his daughter Aine are "untrue".
He told a press conference today that he has asked his solicitor Paul Tweed to take "appropriate action" over those stories and said the lawyer has been in contact with the Independent and Telegraph this morning.
In a statement made today at a press conference, he said: "It's totally unfounded, it's  totally inaccurate, it's misleading and it's typical of the scurrilous – I hesitate to use the word journalism – scurrilous approach that we get from that group of newspapers when they're dealing with me or indeed Sinn Féin.
"The assertion that I was tipped off or that I was briefed about the case before the trial is untrue. The assertion that a police officer discussed the details of the PSNI investigation with me before I gave evidence as a prosecution witness against my brother is also untrue.
"The accusation that I was acquiescent or party to any inappropriate to improper conduct in relation to giving my evidence is untrue and there's no basis at all for publishing what are totally false allegations particularly in circumstances where both the PSNI and the Police Ombudsman in the North are reported as having said that it would be inappropriate to comment on a complaint currently under investigation."
Liam Adams was jailed for 16 years last November for raping his daughter. Adams gave evidence against his brother at the trail. He later faced questions from the media about the abuse, specifically about what he knew and when he knew it.
Adams was speaking at the launch of the party's the local elections manifesto. The document includes a commitment to abolish the property tax, build 7,500 social housing units in 18 months, oppose the introduction of water charges, and expand the Dublin Bikes scheme in the capital and across the country.
He criticised Independent Newspapers saying that as far back as the execution of James Connolly the media group has painted "untruths and stories that are absolutely malicious about Sinn Féin".