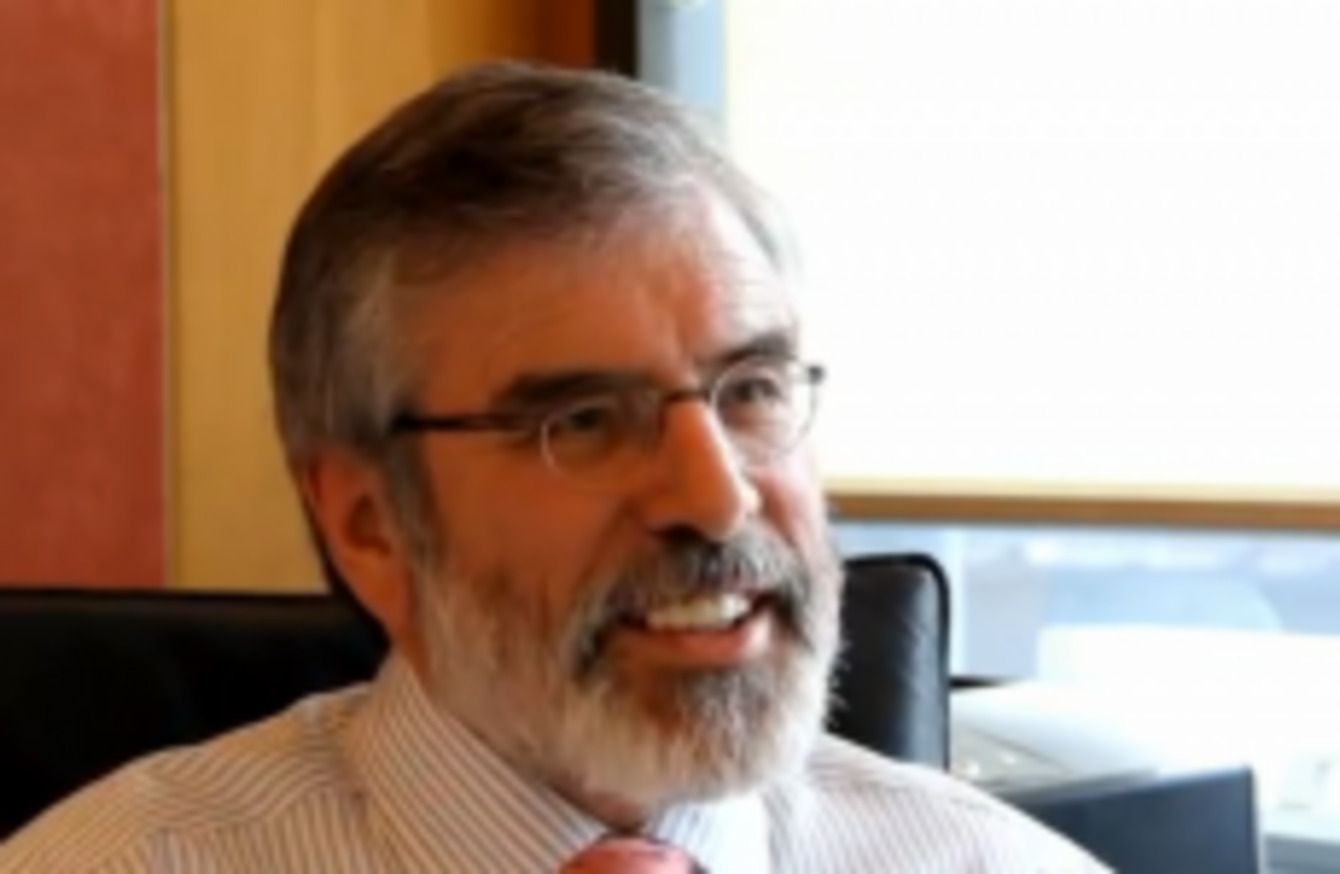 Gerry Adams speaking to TheJournal.ie this week
Image: Screengrab
Gerry Adams speaking to TheJournal.ie this week
Image: Screengrab
SINCE HE BEGAN tweeting a month ago there has been a mix of shock, awe and downright confusion as to whether Gerry Adams is for real when it comes to being on Twitter.
Whether it's his latest baking, his dog Snowy in a baseball cap, or the adventures of his teddy bear, there is little that is off limits for the Sinn Féin president.
His tweeting has been met with a mix of confusion, amusement and, in some places, condemnation.
Speaking to TheJournal.ie this week Adams said his tweeting was not some "sinister Sinn Féin plan" to raise his profile on the microblogging site – though there has been interest from as far as across the water.
"It's just me," he said.
The Louth TD said he didn't mind if people thought it was weird that he tweeted about the adventures of his teddy bear – 'Ted'.
He said: "You have to think of the sensitivities of teddy bears. Teddy bears aren't given their place in the scheme of things in this world."
Here's what the Sinn Féin leader told us about his Twitter exploits:

TheJournal.ie will have more from a wide-ranging interview with Gerry Adams over the course of the weekend