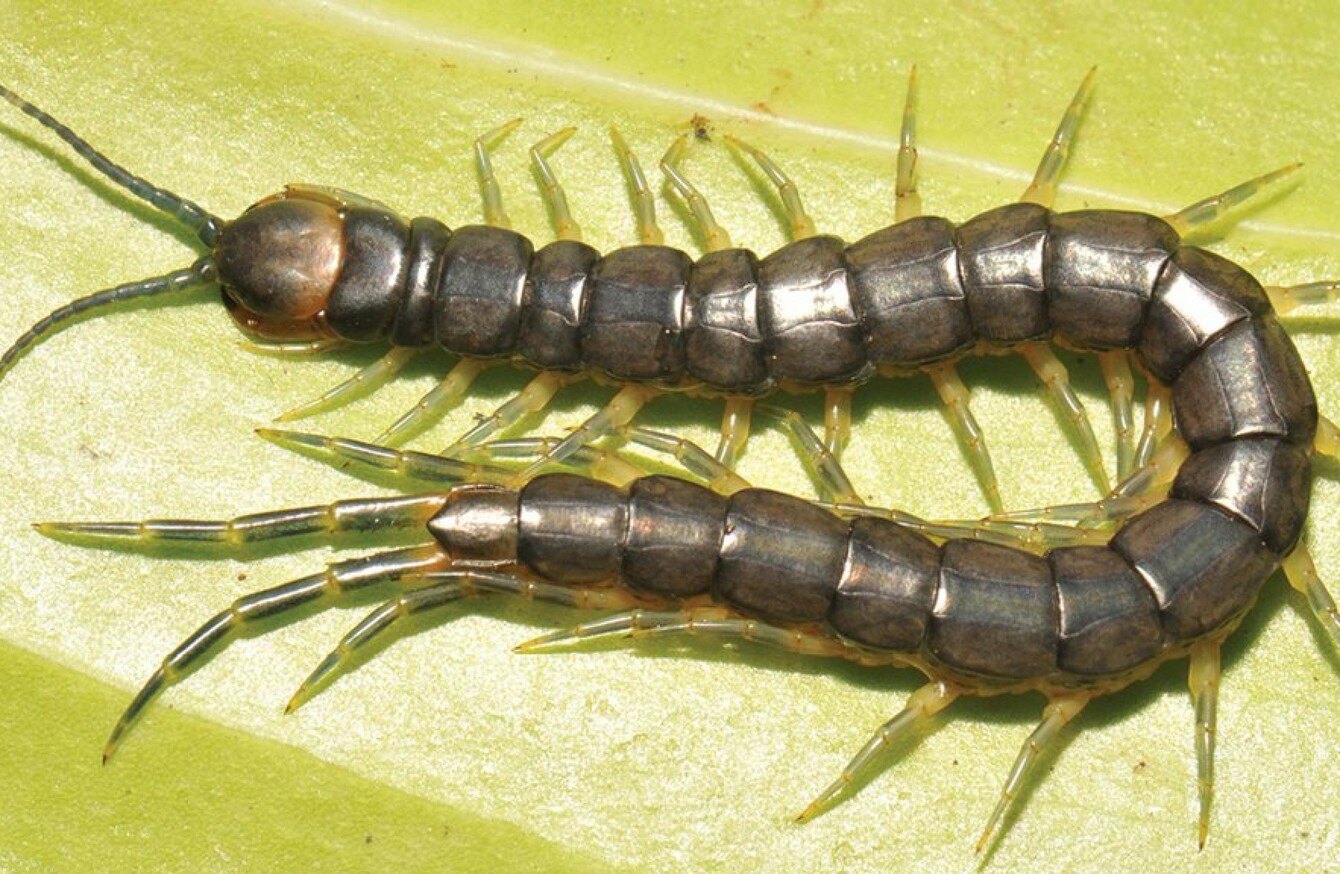 Image: Zoo Keys
Image: Zoo Keys
SCIENTISTS HAVE DISCOVERED the world's first known amphibious centipede, which can grow up to nearly 8 inches in length and has a venomous bite.
The giant centipede has only recently been described for the first time in the journal ZooKeys.
The species is known as Scolopendra cataracta – from the Latin for 'waterfall' – and only four specimens have ever been discovered.
It was spotted by chance by entomologist George Beccaloni in 2001 while he was on his honeymoon in Thailand.
Speaking to the National Geographic, Beccaloni described how he found the centipede and how it ran for water once discovered.
"It was pretty horrific-looking: very big with long legs and a horrible dark, greenish-black color," he said.
When Beccaloni lifted up the rock it was hiding under, the centipede ran into a nearby stream, instead of into the forest.
He managed to capture it and put it in a large container of water. When he did so, Beccaloni said that it immediately dove to the bottom and swam powerfully like an eel.
Venomous bite
He brought the specimen back to the Natural History Museum in London and later confirmed that it was one of the rare species.
The bite of the centipede is venomous and would cause a lot of pain to a human – but it wouldn't kill someone.
Similar species have a bite that can cause a burning pain that could spread through a person's arm if their finger was bitten but that would wear off after a few days.
#Open journalism No news is bad news Support The Journal

Your contributions will help us continue to deliver the stories that are important to you

Support us now
Beccaloni said that it probably hunts in the water.
"Other Scolopendra hunt on land," he said.
I would bet this species goes into the water at night to hunt aquatic or amphibious invertebrates.
He said that studying streams in tropical countries at night could lead to a large number of new discoveries.
"People tend to study streams in the tropics during the day, but there is probably a whole other range of interesting amphibious things that come out at night," he said.
It would be good to study these streams and their fauna then to see what is actually going on under the cover of darkness.