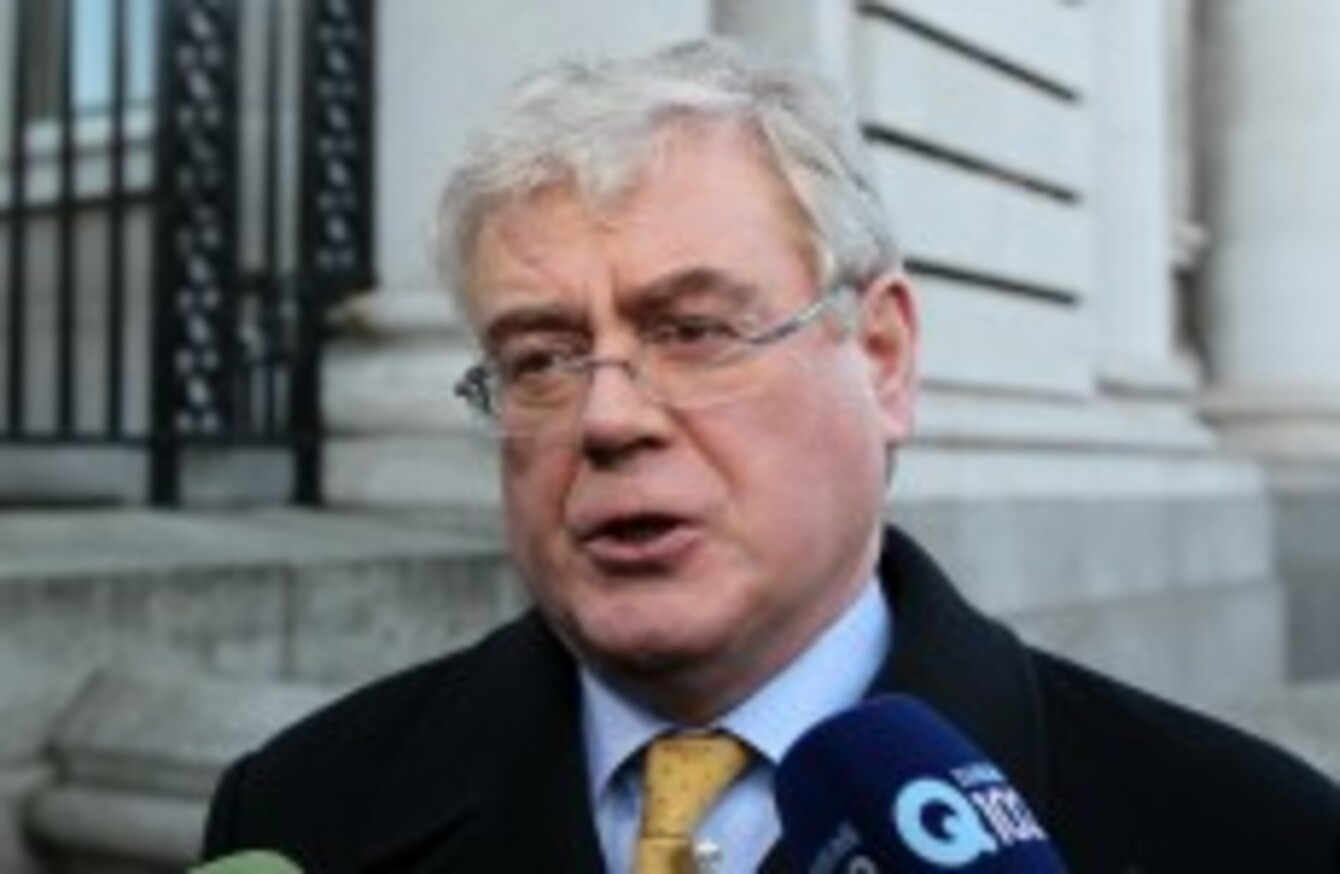 Image: Sam Boal/Photocall Ireland
Image: Sam Boal/Photocall Ireland
TÁNAISTE EAMON GILMORE has suggested he will seek to have Colm Keaveney removed as the chairman of the Labour Party, after Keaveney was expelled from its parliamentary ranks for voting against the government yesterday.
Keaveney, who was only elected as party chairman eight months ago, is automatically kicked out of the parliamentary Labour party after he sided with opposition TDs in voting (unsuccessfully) to remove a cut to the Respite Care Grant from the Social Welfare Bill.
Though Keaveney told TV3 he was "determined" to continue as chairman, the party leader told RTÉ he did not believe it was appropriate to have someone outside of the parliamentary ranks hold such an office.
"I don't think it's tenable for someone who's out of the parliamentary Labour party to hold a senior office in the party," Gilmore told RTÉ's 9 o'clock TV news.
"But that's an internal party matter that we'll have to deal with in the course of time."
Labour's party constitution says the position of Party Chairperson is elected by the party's annual conference, and does not appear to include any mechanism through which an incumbent chair can be removed.
The only opportunity to remove Keaveney would therefore be to elect an alternative candidate at the next annual conference – but no date for this has been fixed, and The Phoenix recently reported that next year's conference was to be deferred until the autumn so as not to clash with Ireland's EU presidency.
Gilmore went on to say that the "vast majority of the members of the Labour Party understand very clearly, and very well, that the decisions we have to take now are difficult decisions, but they are necessary in order for this country to recover".
He added that because no party had won an overall majority in last year's general election, compromises had to be made in negotiating a Programme for Government.
"I'm very proud of the fact that the overwhelming majority of the parliamentary Labour party have the courage to make those difficult decisions," Gilmore said.
A former party general secretary, Ray Kavanagh, told RTÉ's Morning Ireland that the party leadership needed to ensure 'strong steps' were taken so that no other TDs felt it was necessary to vote against the government's own proposals.
Kavanagh said he personally hoped Keaveney would have remained within the parliamentary party so that his influence could be used from within.