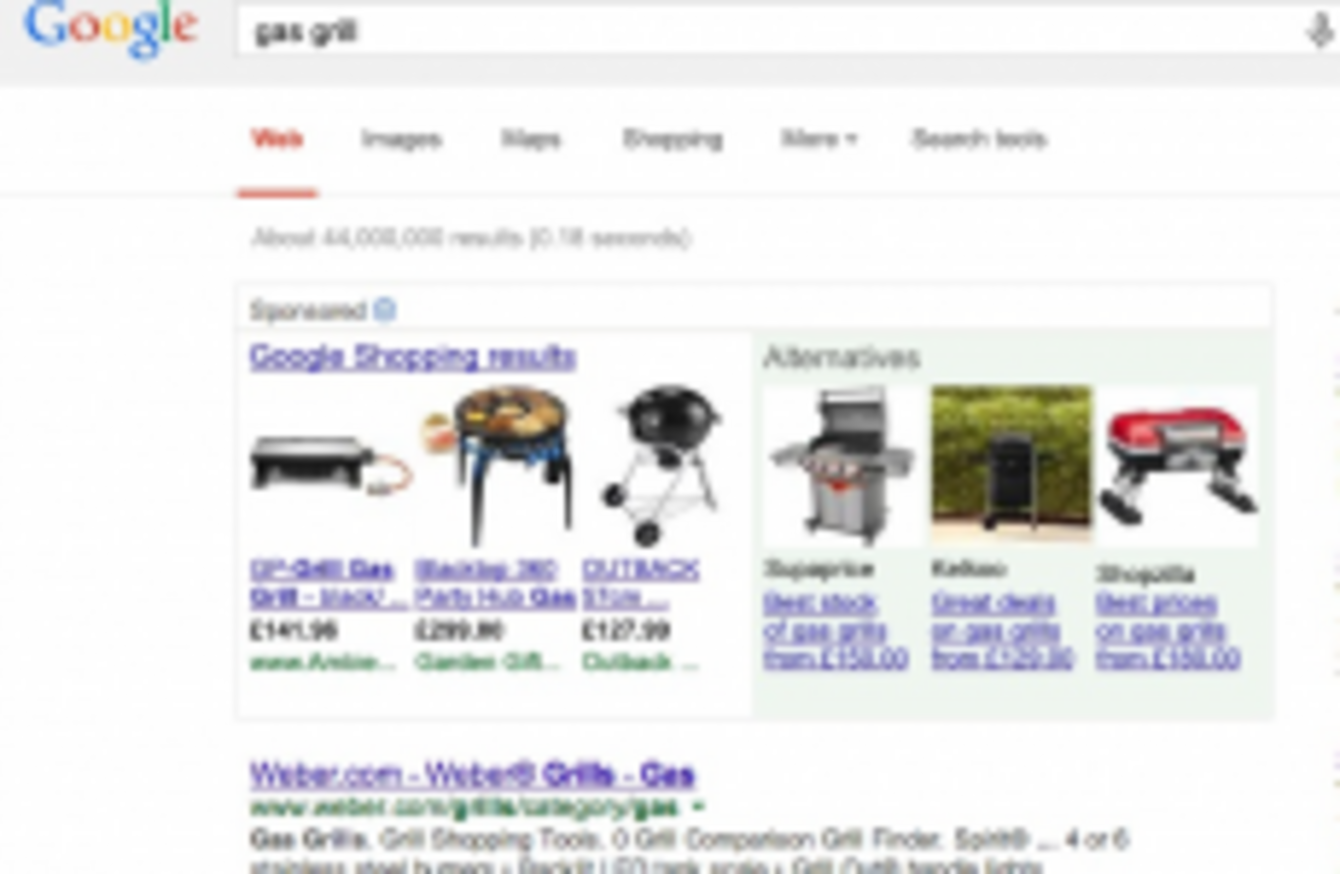 How advertisements will be displayed if the new deal is agreed.
Image: europa.eu
How advertisements will be displayed if the new deal is agreed.
Image: europa.eu
THE EUROPEAN COMMISSION announced that it has reached a provisional agreement with Google that could end an antitrust investigation which lasted three years.
The company, which was accused of squeezing out competitors from its search results, will now display search results from three of its competitors alongside its own results and mark them in a way that is clear for users to see.
If the deal isn't confirmed, Google risks being fined more than $5 billion, or ten per cent of its annual worldwide turnover..
The proposal would not only apply to existing services but also to design changes of those services and any new services Google introduces in the future.
Other concessions that Google will make include giving content providers an extensive opt-out from the use of their content in its specialised search services if they wish, without being penalised, removing exclusivity requirements in its agreements with publishers for the provision of search advertisements and removing restrictions on the ability for search advertising campaigns to be run on competing platforms.
Speaking about the proposal, the Commission Vice President in charge of competition policy, Joaquín Almunia, said:
My mission is to protect competition to the benefit of consumers, not competitors. I believe that the new proposal obtained from Google after long and difficult talks can now address the Commission's concerns.

Without preventing Google from improving its own services, it provides users with real choice between competing services presented in a comparable way; it is then up to them to choose the best alternative.

This way, both Google and its rivals will be able and encouraged to innovate and improve their offerings. Turning this proposal into a legally binding obligation for Google would ensure that competitive conditions are both restored quickly and maintained over the next years.
If the terms are accepted, local and search results will display competitors alongside traditional advertisements on both desktop and mobile devices.
(Images: europa.eu)
The European Commission will discuss the changes with Google's competitors first before it decides whether the agreement should be made legally binding.