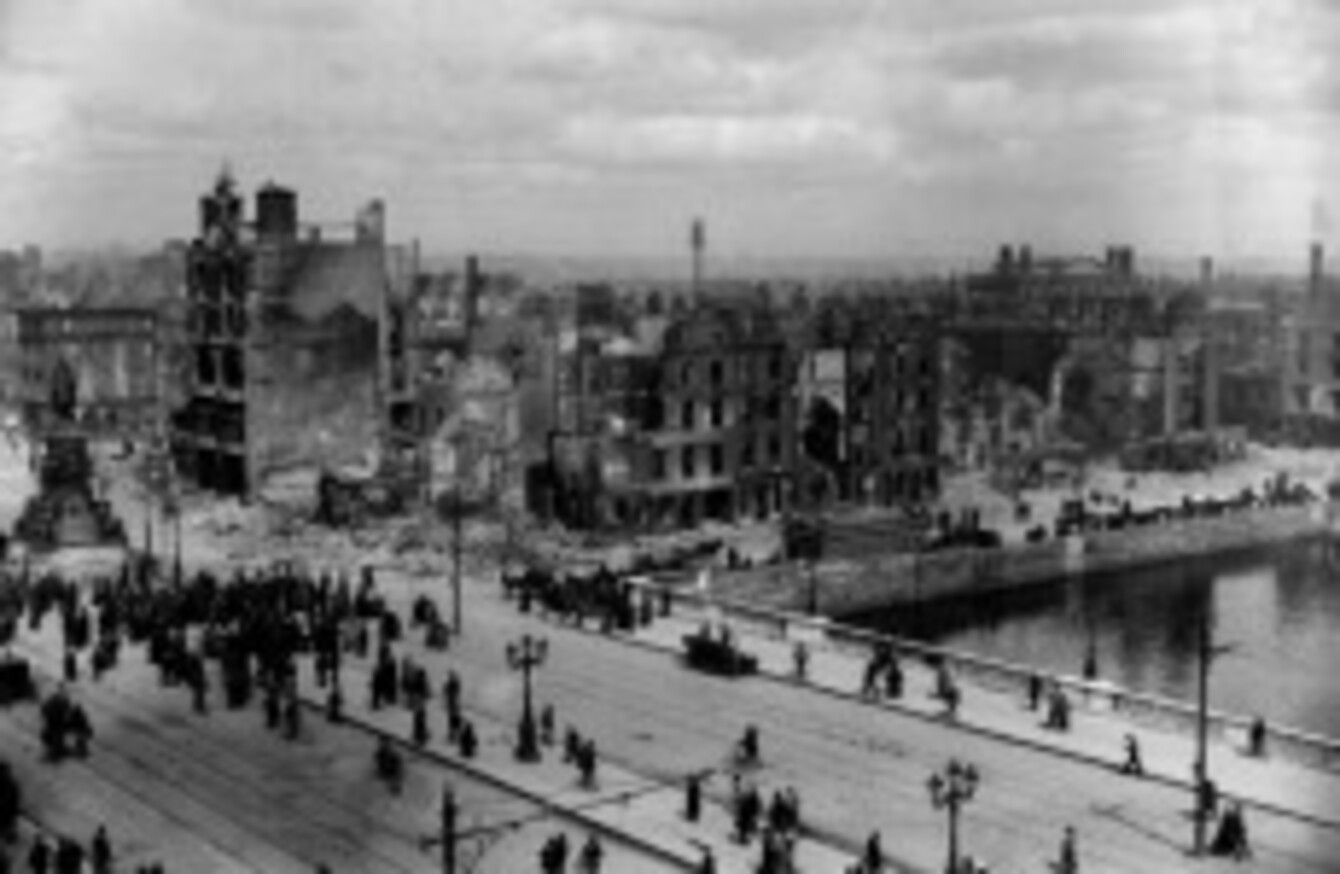 Image: PA/PA Archive/Press Association Images
Image: PA/PA Archive/Press Association Images
THE TAOISEACH AND the Minister for Arts, Heritage and the Gaeltacht have put together a group of historians who will advise the government on the best way to mark the Centenary anniversary of the defining period of Ireland's modern history.
Eleven distinguished academics have been nominated to the advisory group which will be chaired by Dr Maurice Manning, the Chancellor of the National University of Ireland.
Enda Kenny and Jimmy Deenihan have asked the group to prepare an overview statement to inform the development and delivery of the commemorative programme to be held between 2012 and 2016.
After this initial report, further statements about annual programmes and thematic issues will be addressed.
Kenny said such work will be of "great assistance" as the Government puts together an appropriate but "comprehensive and inclusive programme" for the 100th anniversary on what he called the "defining period of our modern history".
Manning will be supported by Dr Martin Mansergh and joined by Prof Mary Daly, Prof John Murphy, Prof Gearóid Ó Tuathaigh, Prof Eunan O'Halpin, Prof Diarmuid Ferriter, Dr Eamon Phoenix, Dr Leeann Lane, Francis Devine and Sinéad McCoole.
Deenihan recognised the committee members' achievements in researching and interpreting Irish history for modern generations. He said that it gives him great confidence in their contribution.
He added that there will be an "informative and engaging exploration of the tides and events in Ireland in the period to 1916″.
Dr Manning noted that the main role of the group is to set an inclusive and a non-triumphalist tone for commemorations. He said it will seek to ensure authenticity, proportionality and openness throughout the period.
It will…encourage original research at local and national level, at all times acknowledging the multiple identities and traditions which are part of the historic story of the island of Ireland and Irish people worldwide.
Scholars, universities, educational and cultural bodies, local historical associations and other individuals will be consulted with as appropriate.
The group will advise the Government and an all-party Oireachtas consultation committee which has been set up for the Decade of Centenaries.