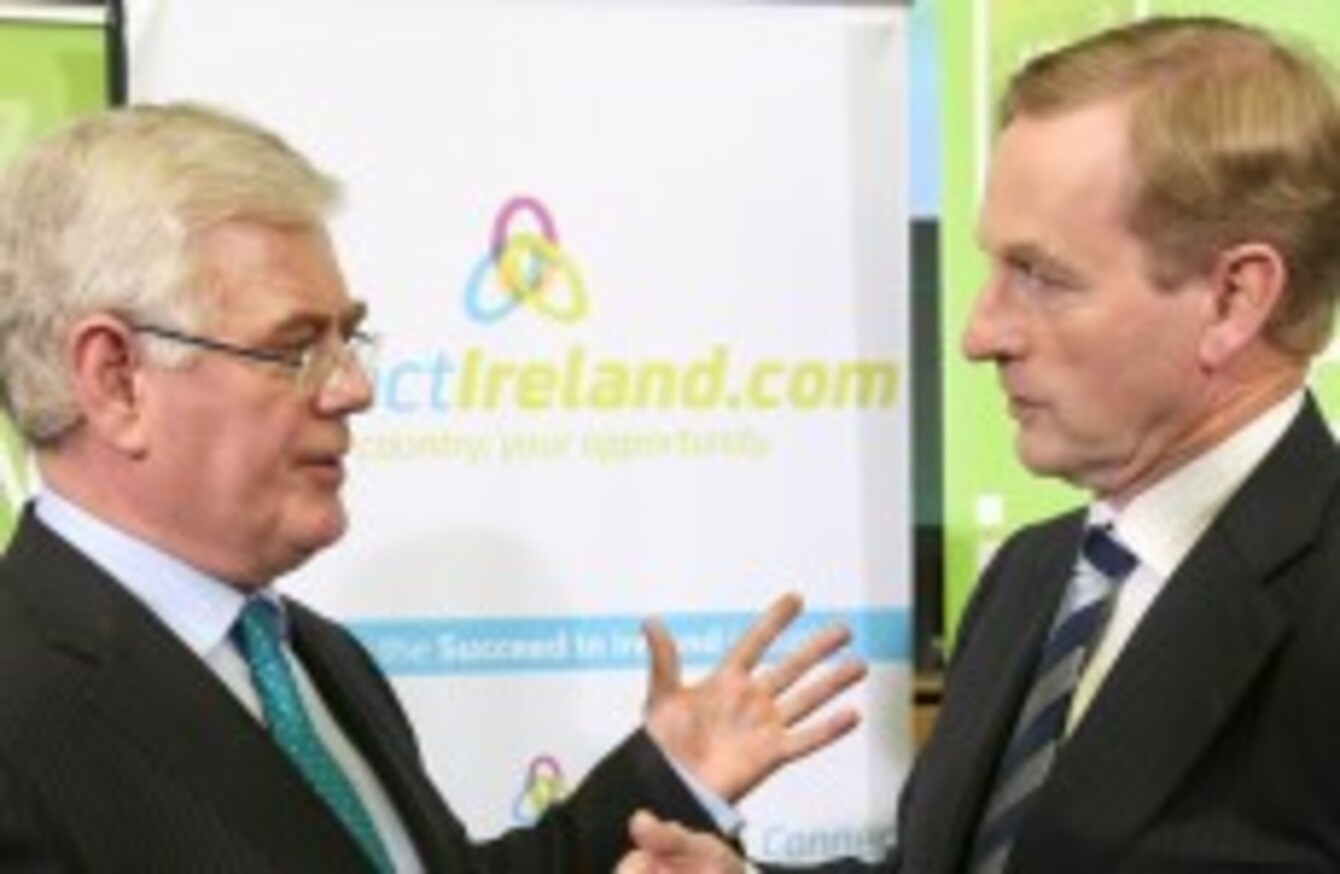 Image: Laura Hutton/Photocall Ireland
Image: Laura Hutton/Photocall Ireland
Updated at 7.59pm
TWO POLITICAL OPINION polls show little change in public opinion despite recent controversies.
The Sunday Business Post/Red C survey shows both coalition parties gaining in the polls, with Fine Gael up two to 29 per cent, and Labour up two to 11 per cent.
On the opposition benches, Fianna Fáil fell one point to 22, with Independents and others also falling to 22 per cent, down three points.
Sinn Féin remained unchanged at 16 per cent, but gained in a separate poll.
A Sunday Times/Behaviour and Attitudes poll reveals a three-point increase in approval for the party, up to 18 per cent.
Sinn Féin were the only party to gain in this poll, with Fine Gael remaining at 30 per cent and Labour suffering a small blow, falling two points to 9 per cent.
Fianna Fáil fell two points to 19 per cent, and Independentsand others  remained unchanged.
Originally published 6.30pm