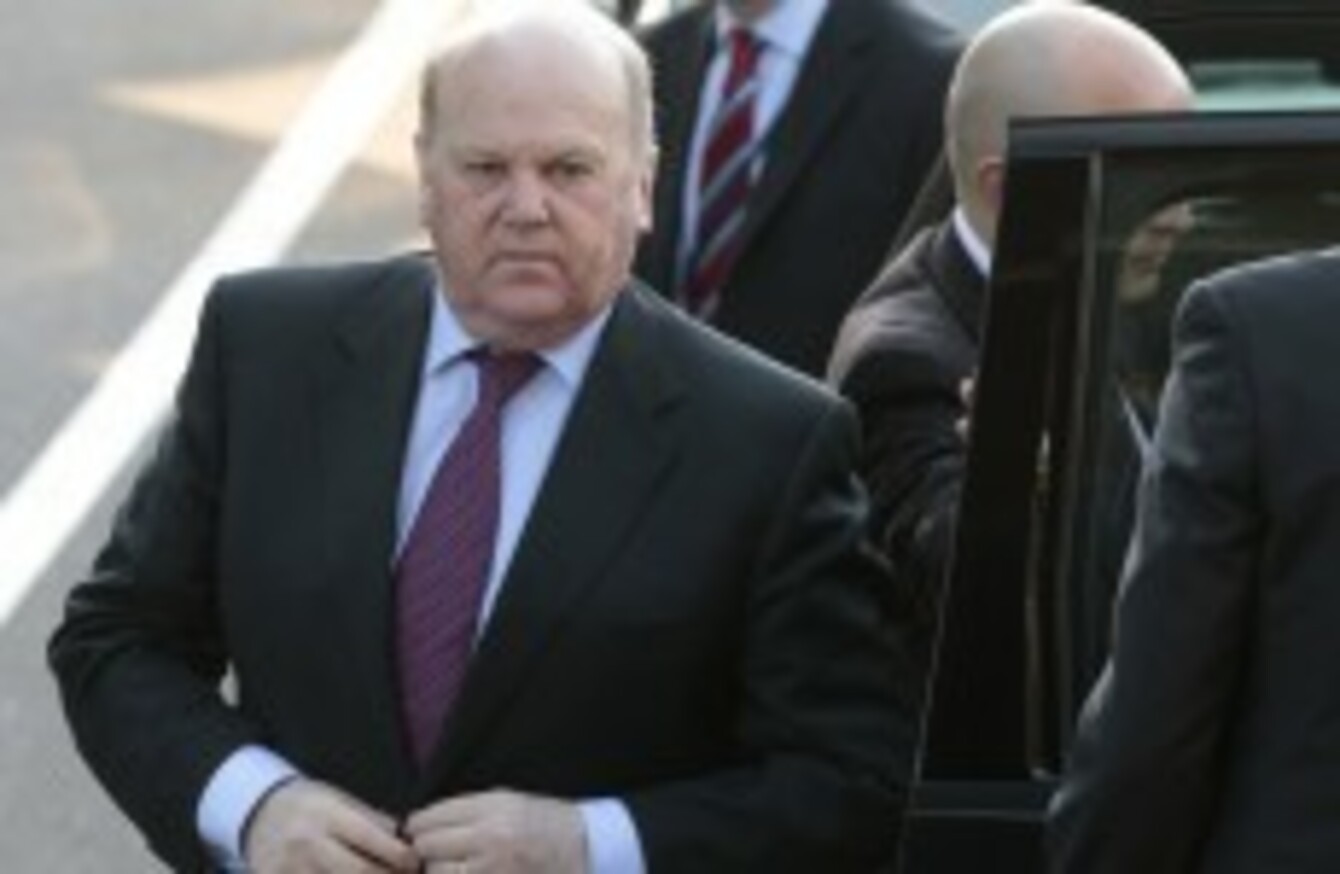 Michael Noonan
Image: Yves Logghe/AP/Press Association Images
Michael Noonan
Image: Yves Logghe/AP/Press Association Images
AS MUCH AS €1billion could be used to recapitalise the country's credit unions, the Minister for Finance Michael Noonan has said today.
Noonan told the Seanad today that the money would come from that which is left over from the recapitalisation of Ireland's six banks earlier this year.
He said that some of the country's credit unions are on the verge of failing, with rising arrears leading to lending restrictions being placed on them by the Central Bank.
In June, one of the largest insurers of credit unions in Ireland said that as many as 80 branches were at risk of closure because of the losses they had suffered from unpaid loans.
Noonan has previously indicated that credit unions would be in line for a capital injection and today he appeared to confirm that by saying that between €500 million and €1 billion would be used to shore up the credit unions.
Noonan also told the Seanad that there were "signs of progress" in relation to the restructuring of Ireland's banking sector. Of the €24 million that had been guaranteed to the banks, €16.4 billion of this had come from the State.
Noonan said this was "considerably lower than initially envisaged" and that the high injection of private capital into one major bank was welcome:
"I see the private capital injection as a vote of confidence in the Irish banking system and indeed, in the future of the Irish economy," he said.
"With this additional capital, Irish banks are now very well capitalised and capable of withstanding very distressed scenarios."