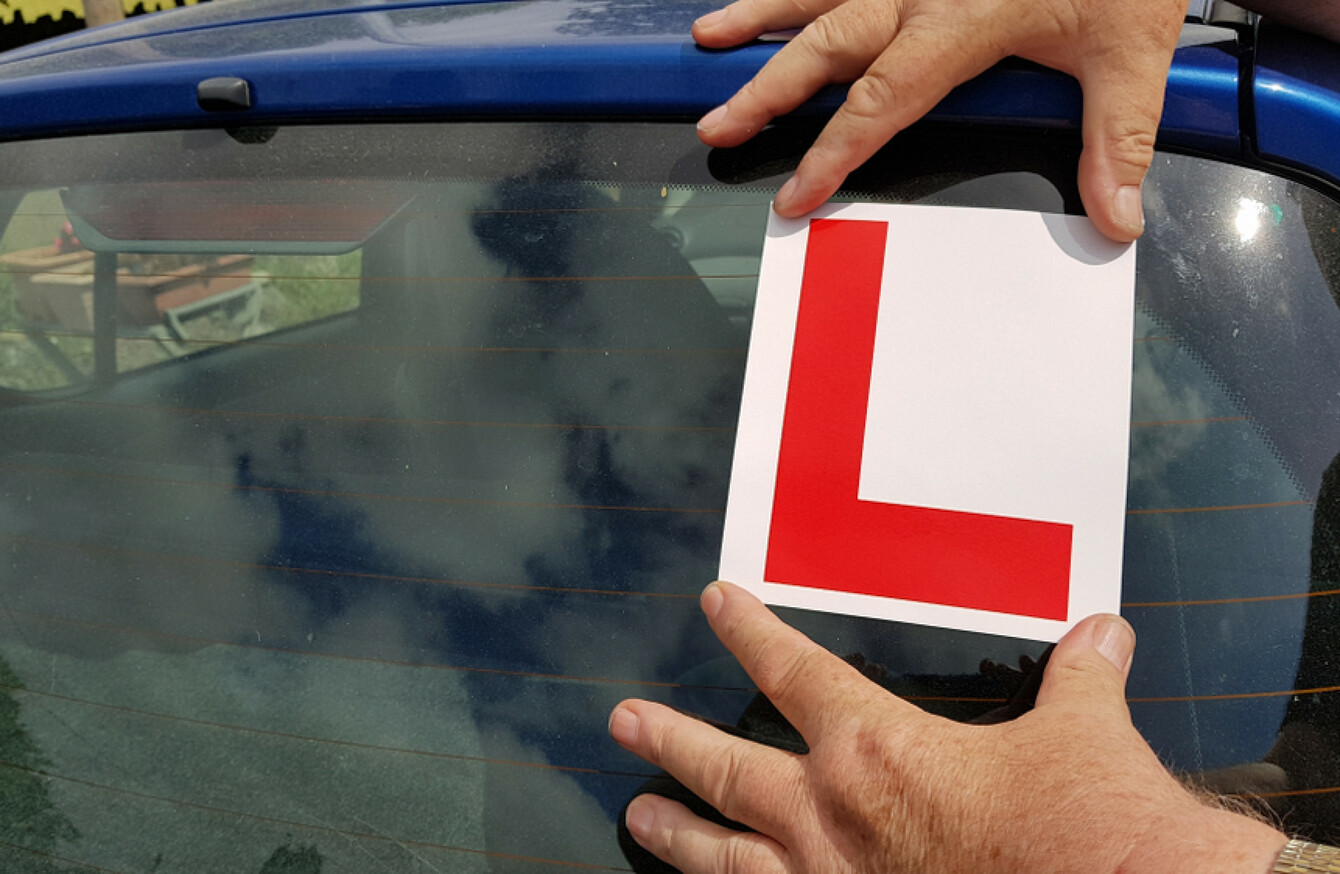 Image: Shutterstock/shutterupeire
Image: Shutterstock/shutterupeire
BACK IN THE 1990s when I was learning to drive I had to put big red L stickers on my mam's Nissan Micra. This acted as a warning to other drivers that I was just learning to drive so expect my driving behaviour to be slow and erratic. The L plates were also there to encourage other drivers to back off and give me room.
When I passed my test, I took the stickers off. That was it. I didn't have to replace the L with anything else. I was a fully-fledged driver.
Nowadays, since 2014, when you pass your test and take off the L plates, you have to replace them with N plates.
N stands for novice and N plates identify "novice drivers", who have shown enough talent to be awarded a license, but who are still on a steep learning curve.
The N plates are there to encourage other drivers to show consideration when approaching these newer drivers. Novice drivers must display the letter N on the front and back, for a period of two years after getting their first full licence.
The main differences between L plates and N plates are that learner drivers must be accompanied by a person who has held a full licence for a motorcar for two years and learner drivers cannot drive on a motorway.
Novice drivers can drive on the motorway and do not have to have an accompanying driver with them. However, a novice driver may not act as an accompanying driver for a learner (so no L and N plates on the one vehicle).
The purpose of this graduated driving licence (GDL) system is to reduce the number of accidents among learner and novice drivers – while they are learning to drive and during the period immediately after they pass their test. Research shows that drivers are most likely to be killed while driving in the first two years after passing their test.
#Open journalism No news is bad news Support The Journal

Your contributions will help us continue to deliver the stories that are important to you

Support us now
In Ireland, between 2007 and 2012, 11.8 per cent of drivers (or 1 in 9 drivers) involved in serious injury collisions were learner drivers.
This is partly put down to inexperienced drivers over-estimating their ability or skill levels which places them at higher risk of being involved in a collision.
In general, drivers aren't considered to be 'experienced' until they have driven 100,000km.
Not displaying the N plates can lead to a fine and penalty points. Also, as a newly qualified driver, the penalty point threshold for disqualification is lower. That is, novice drivers can get a driving ban with fewer points during the first two years driving under your first full licence.
Want to make sure you don't miss out on anything going on in the world of motors? Like us on Facebook and and follow us on Twitter for the latest updates.