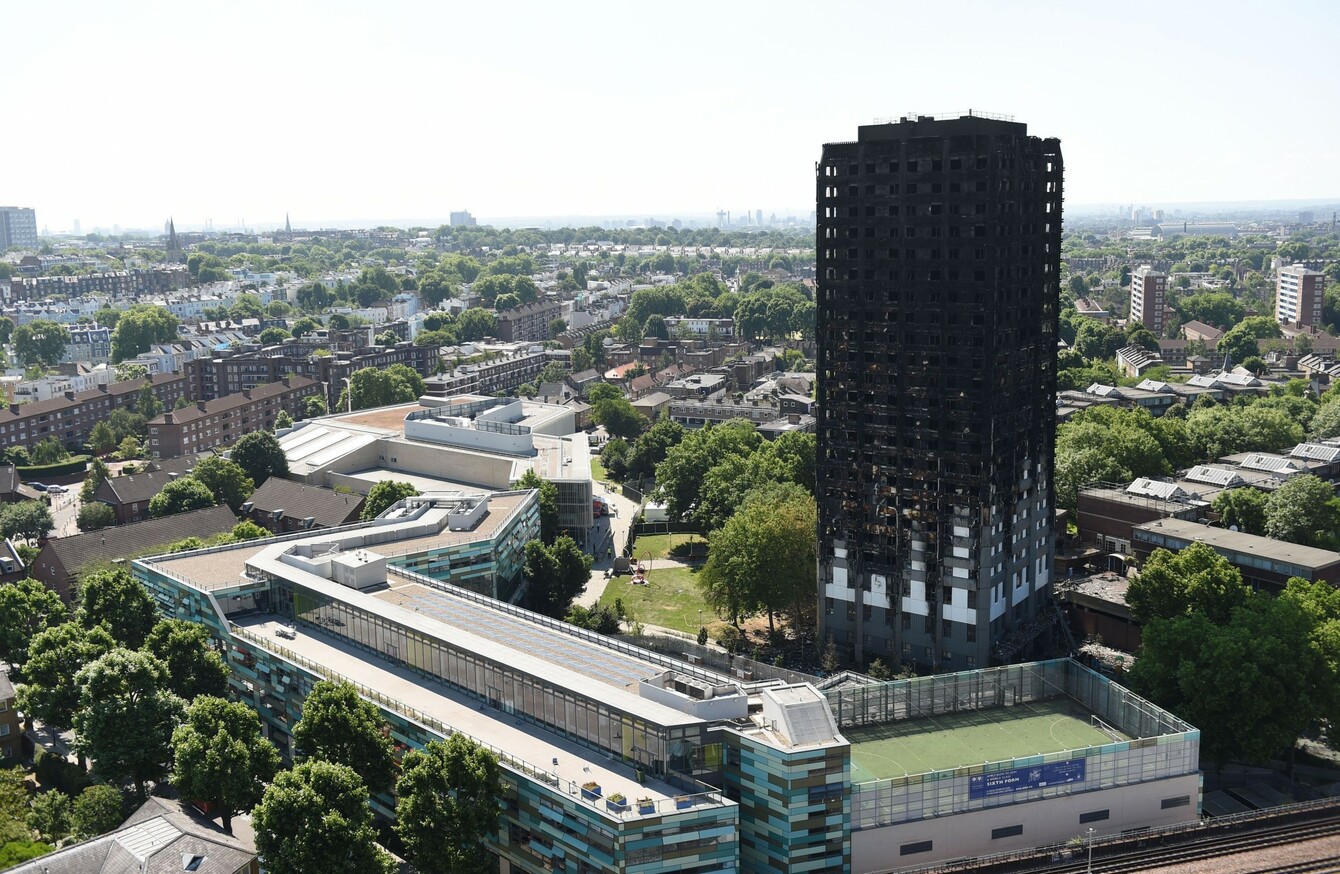 Image: David Mirzoef/AP
Image: David Mirzoef/AP
AROUND 250 SPECIALISTS are still carrying out work on Grenfell Tower, with London's Met Police saying that just 21 people have been identified.
In a statement today, police said they have made 87 recoveries from the building which burned down on 14 June. However, that does not mean 87 people, Commander Stuart Cundy, who is overseeing the Met's response to the fire said.
Last night, families and loved ones of those who died in the fire and those who are missing and presumed dead met with key members of the Met's team and the Senior Coroner, Dr Fiona Wilcox.
This meeting was to provide updates and answer any questions on all the areas of the Met's operation, including the search and recovery operation inside Grenfell Tower, the process of formally identifying those who have died and the investigation into how and why the fire started.
Speaking today, Cundy said:
At the very heart of our investigation, and all our work, are those who died in the fire and our efforts to support those who have been bereaved. It is vitally important that families and loved ones are engaged and know what we are doing and why. We will continue to involve families throughout the investigation.
"I completely understand their desire for answers and we are committed to providing as much information we can, as soon as we can"
Cundy said that as of now, just 21 people have been identified as having died.
Work in Grenfell Tower continues, seven days a week. Specialist officers, supported by expert anthropologists, have started a search by hand of the devastation left behind by the fire. This will involve us meticulously going through about 15.5 tonnes of debris on each floor to find those human remains that are still within the debris inside Grenfell Tower.
"We will use all the information we have, especially what we have been told by survivors and families, to prioritise our search where we believe we may find more human remains. This will take us many months, but we will search each and every flat."
Cundy added that there were still 23 flats where police had been unable to trace or speak to anyone and that the investigation
The investigation, one of the largest and most complex in the Met's history, continues into how and why the fire started. Detectives are appealing to those people who lived in Grenfell Tower and may have images of the building's fire safety features from before the fire to provide them to police.