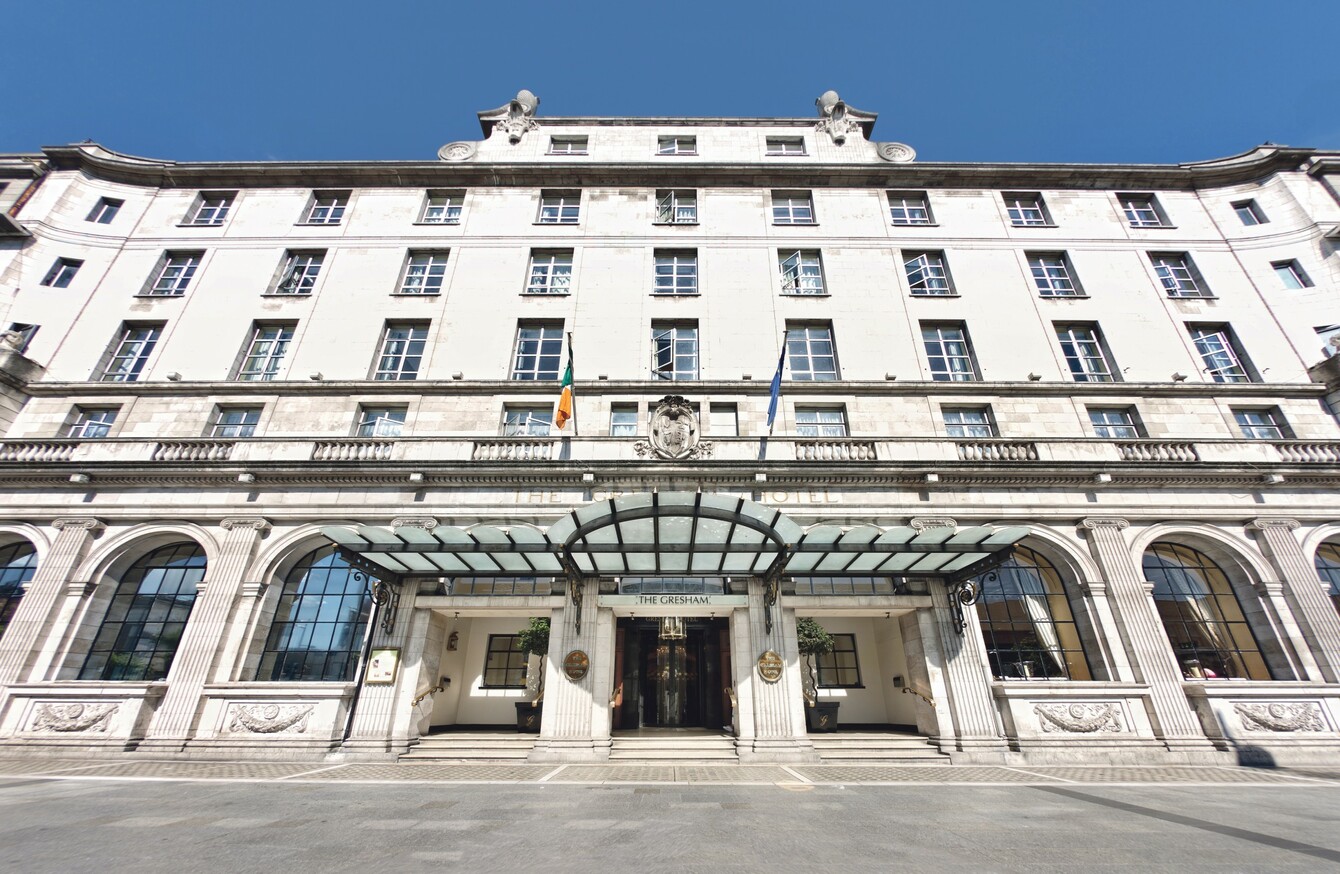 The Gresham Hotel
The Gresham Hotel
DUBLIN'S ICONIC GRESHAM Hotel, which is set to celebrate its 200th anniversary next year, has been formally put up for sale.
Property agents Christie & Co and CBRE Hotels, who are handling the sale, have said that the guide price for the Gresham is "in excess of €80 million".
The hotel, located on O'Connell Street in Dublin city centre, was opened in 1817 and has hosted guests such as US President Dwight D Eisenhower, Elizabeth Taylor and the Beatles.
It was completely remodeled in the late 1920s and has been continuously extended and upgraded ever since.
The property has 323 rooms as well as 22 meeting, conference and banqueting suites that have a combined capacity of 1,350 people. It also has on-site multi-storey car park, a rarity among city centre hotels, which has 134 spaces.
Planning permission for new rooms
There is scope for the new owner to make the hotel even bigger if they wish. There is planning permission that would increase the number of bedrooms to 468 as well as enlarging the conference areas.
The sellers say that they expect the hotel to "attract worldwide interest" from a range of international buyers.
The Gresham is being offered "unencumbered" which will allow the purchase to continue trading under the Gresham name or convert the brand if they wish. Irish hotel group Dalata has already signaled its interest in bidding for property.
Executive Director of CBRE Hotels Paul Collins said the Gresham will benefit from works being carried out in the area such as the planned LUAS cross city and the redevelopment of Clerys.