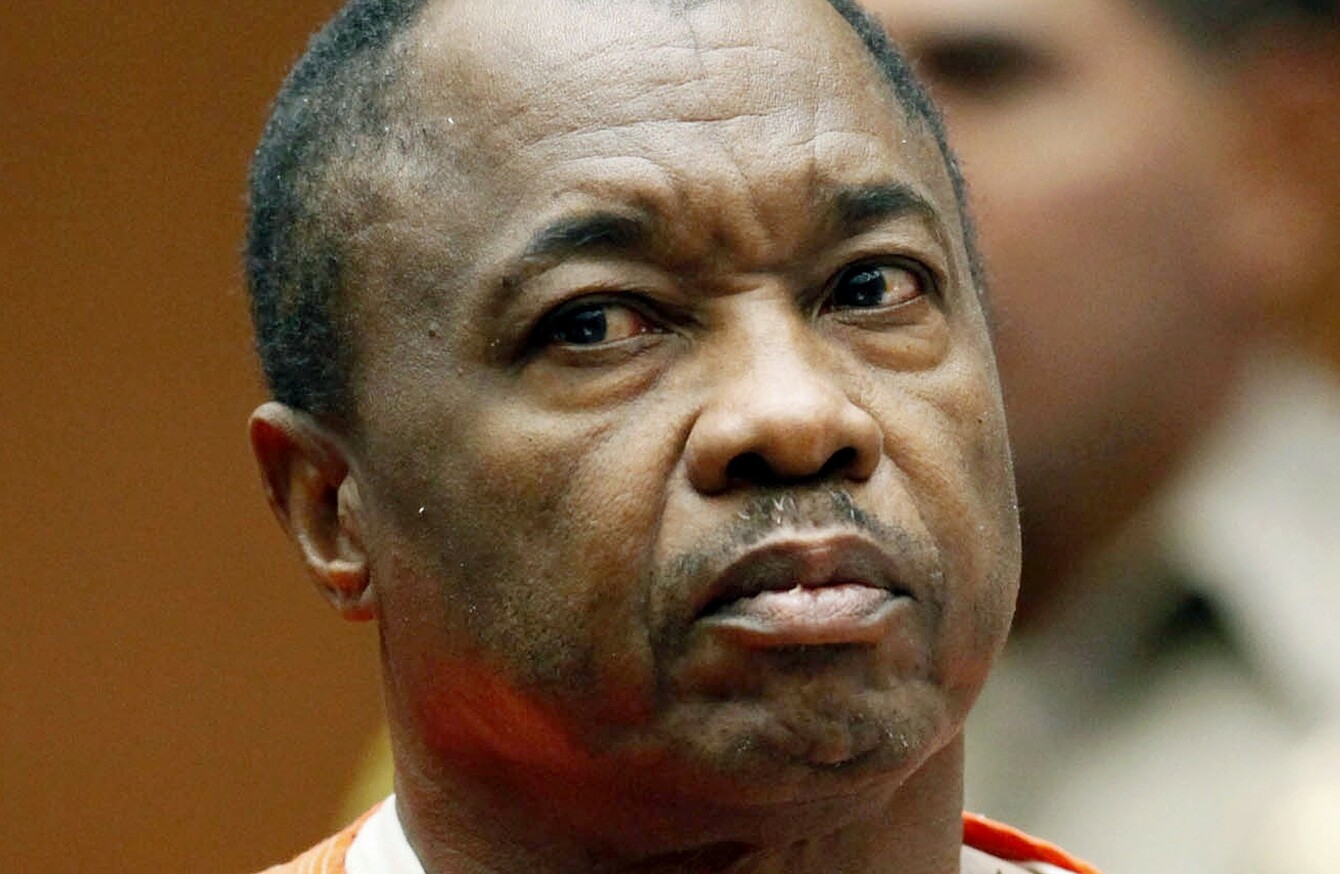 Image: Nick Ut
Image: Nick Ut
A JURY IN Los Angeles has convicted an ex-garbage collector and police garage attendant of murdering nine women and a teenage girl over a period of two decades.
Jury members reached the verdict against Lonnie Franklin Jr. in the so-called "Grim Sleeper" killings after less than two days of deliberations, ending a macabre case that exposed the city's seedy underbelly.
Franklin, 63, who faces a possible death sentence, was given the moniker "Grim Sleeper" because of a 13-year gap in the murders, which took place between 1985 and 2007.
Although he was arrested in July 2010 after his DNA was connected to some of the victims, appeals and judicial wrangling repeatedly delayed efforts to bring him to trial.
Franklin stalked the streets of South Los Angeles at a time when an epidemic of crack cocaine plagued the neighborhood, the authorities say.
Several of his victims were prostitutes and drug addicts whom he shot or strangled, dumping their bodies in alleyways or trash bins. He raped some before killing them.
Prosecutors said Franklin took advantage of some of his victims' addiction to crack to lure them to his backyard camper with money and drugs before killing them.
The youngest victim was 15 and the oldest 35. However, the authorities say they suspect Franklin is behind dozens more killings than the 10 for which he was convicted.
Investigators searching his home found nearly 200 pictures and videos of women, many of whom have not been identified.
His attorneys disputed the DNA evidence against him during the three-month trial in which 61 people testified, including a surviving victim.
Defense attorney Seymour Amster told jurors that the killings could have been committed by a "mystery man" and that there was insufficient evidence to convict Franklin.
However, prosecutors argued that no evidence of anyone else connected to the killings had been found.
Franklin showed no emotion in the courtroom as the guilty verdicts were read.
Investigators connected him to the killings after the arrest of his son in 2008 for weapons and drug possession. A DNA analysis on the son began a trail that led to the father, who was arrested in 2010 – 25 years after the first body was found.
The killing spree was the subject of a 2014 HBO documentary by British filmmaker Nick Broomfield, who claims the Los Angeles police failed to properly investigate the murders because the victims were mainly drug addicts and prostitutes.
Franklin faces the death penalty or life in prison without the possibility of parole at a sentencing hearing on 12 May.
- © AFP 2016.