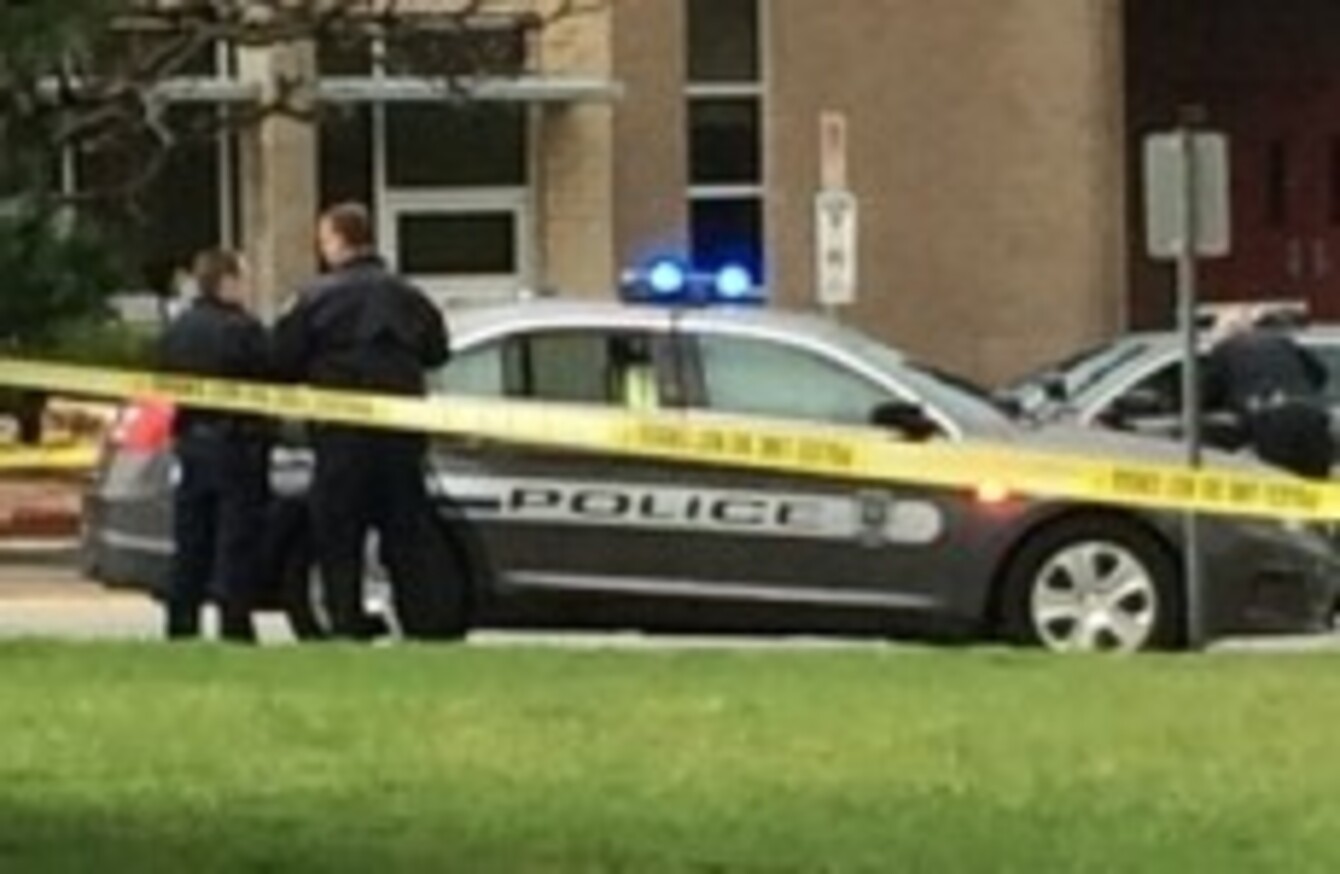 Image: AP Photo/KSHB41 Action News
Image: AP Photo/KSHB41 Action News
A GUNMAN WITH anti-Semitic ties allegedly shot three people dead Sunday at a Jewish community center and a retirement community in Kansas in the United States drawing widespread condemnation and consternation on the eve of Passover.
Frazier Glenn Cross, who is now in custody, was not local and did not know the victims, Overland Park Police Department Chief John Douglass told reporters.
Cross, an alias for the suspect who also goes by Frazier Glenn Miller, has long-held white supremacy ties as a former leader within the Ku Klux Klan, as well as a history of anti-Semitism, said the Southern Poverty Law Center (SPLC), which tracks hate groups.
The suspect was heard yelling "Heil Hitler" as police officers escorted him away at an elementary school, local NBC television affiliate KSHB reported.
Police refused to confirm the report.
Neo-Nazi
A member of a neo-Nazi forum called the Vanguard News Network, Cross, who hails from Aurora, Missouri, had posted more than 12,000 messages since joining, the SPLC said.
Cross allegedly used a shotgun in the assault and investigators, who are being assisted by the FBI, are trying to determine whether a handgun and assault rifle were involved.
President Barack Obama condemned the "horrific" shooting, and pledged the federal government's "full support" in the investigation and to the community.
"The initial reports are heartbreaking," he said in a statement offering his condolences to the families of the victims.
The first shooting at the Jewish Community Center of Greater Kansas City took place around 6pm yesterday as youths auditioned for a play.
Rabbi Herbert Mandl, who serves as chaplain for the Overland Park Police Department, told CNN that the suspect asked people whether they were Jewish before opening fire.
He killed two people there, William Lewis Corporon, who died on the spot, and his 14-year-old grandson, Reat Griffin Underwood, who succumbed to injuries at a hospital, The Kansas City Star reported.
He then got in his car and headed to the Village Shalom assisted living center, where he allegedly killed a woman in her 70s about 15 minutes after the first shooting.
Shot at two others
In addition to the three people killed, the suspect shot at two other people but missed them.
"Today is a very sad and tragic day and certainly, there are no words to express the senselessness of what's happened this afternoon," Douglass said.
At the Jewish community center, the shooting took place in a parking lot just outside a theater where local media said 75 people, most of them children, were inside.
They had been auditioning for "KC Superstar," a local singing competition based on "American Idol."
The Jewish center said all programs were canceled and it would be closed for the rest of the day Sunday and Monday.
Lockdown
It was earlier placed on temporary lockdown but program participants were later released.
"Our hearts go out to the families who have suffered loss on this tragic day," the center said on its website.
The Jewish holiday of Passover begins Monday.
According to the FBI, nearly two thirds of anti-religious hate crimes in the United States target Jews or Jewish sites.
A total of 674 incidents took place in 2012 alone, bureau data showed.