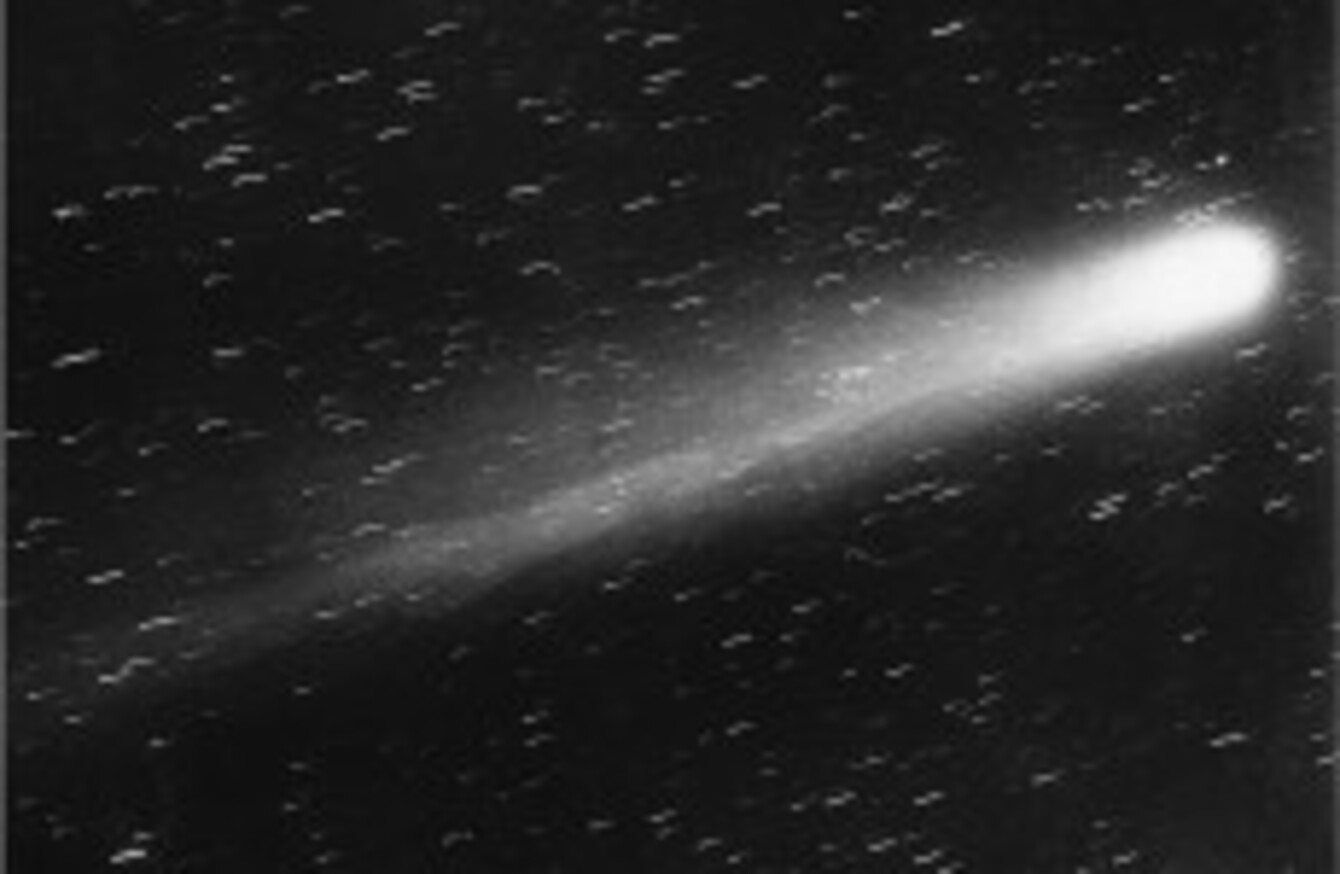 Image: Wikipedia
Image: Wikipedia
DUST PARTICLES FROM Halley's Comet are expected to be visible over Ireland tonight.
The particles, known as Orionids, will create a show that will be visible from 9pm, but is at its best at around midnight.
At the peak of the shower, around 20 shooting stars per hour are possible.
Bill Cooke of the NASA Meteoroid Environments Office said, "The Orionids will probably show weaker activity than usual this year.
Bits of comet dust hitting the atmosphere will probably give us about a dozen meteors per hour.
Even if the number of shooting stars is relatively low, Cooke added, "even if the shower is a dud, the rest of the sky is dynamite".
The show can be followed on NASA's live stream from their Marshall Space Flight Centre, on UStream.