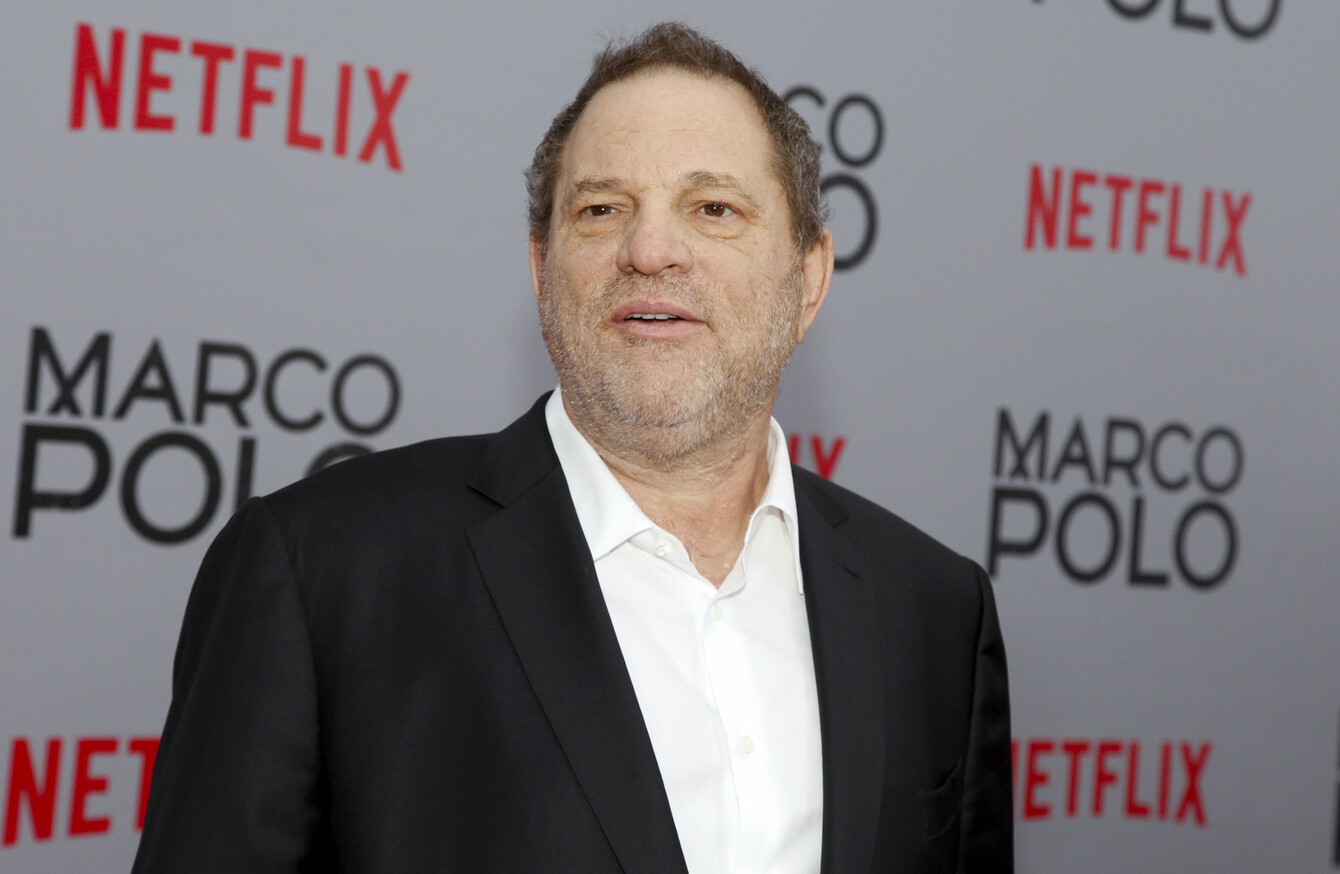 Harvey Weinstein.
Image: Andy Kropa via AP
Harvey Weinstein.
Image: Andy Kropa via AP
UK POLICE ARE investigating three new allegations of sexual assault against film producer Harvey Weinstein.
London's Metropolitan Police force says the same woman was the victim of the assaults that allegedly took place in 2010, 2011 and 2015. It said that officers from the Child Abuse and Sexual Offences Command are investigating.
The force did not name Weinstein, in keeping with its policy of not identifying suspects who have not been charged.
But it said the allegations involve a man against whom another was made on Wednesday. That case also is being investigated.
Actress Lysette Anthony says she reported to police Wednesday that Weinstein raped her in London in the late 1980s.
Anthony told the Sunday Times newspaper she was left feeling "disgusted and embarrassed" after the attack.
Some 30 women – including actresses Angelina Jolie, Ashley Judd and Gwyneth Paltrow – told The New York Times and The New Yorker magazine in recent stories that Weinstein had sexually harassed or sexually assaulted them.
Weinstein was fired on Sunday by The Weinstein Company, a studio he co-founded with his brother.
In The New Yorker expose, a former actress, Lucia Evans, said Weinstein forced her to perform oral sex in 2004 when she was a college student.
At least one other unnamed woman said she was raped by Weinstein, but the article did not disclose when it where it happened. A third woman, actress Asia Argento, told the magazine that Weinstein forcibly performed oral sex on her in 1997 at a hotel in France.
Weinstein, through a spokeswoman, has denied any nonconsensual sexual conduct with any women.