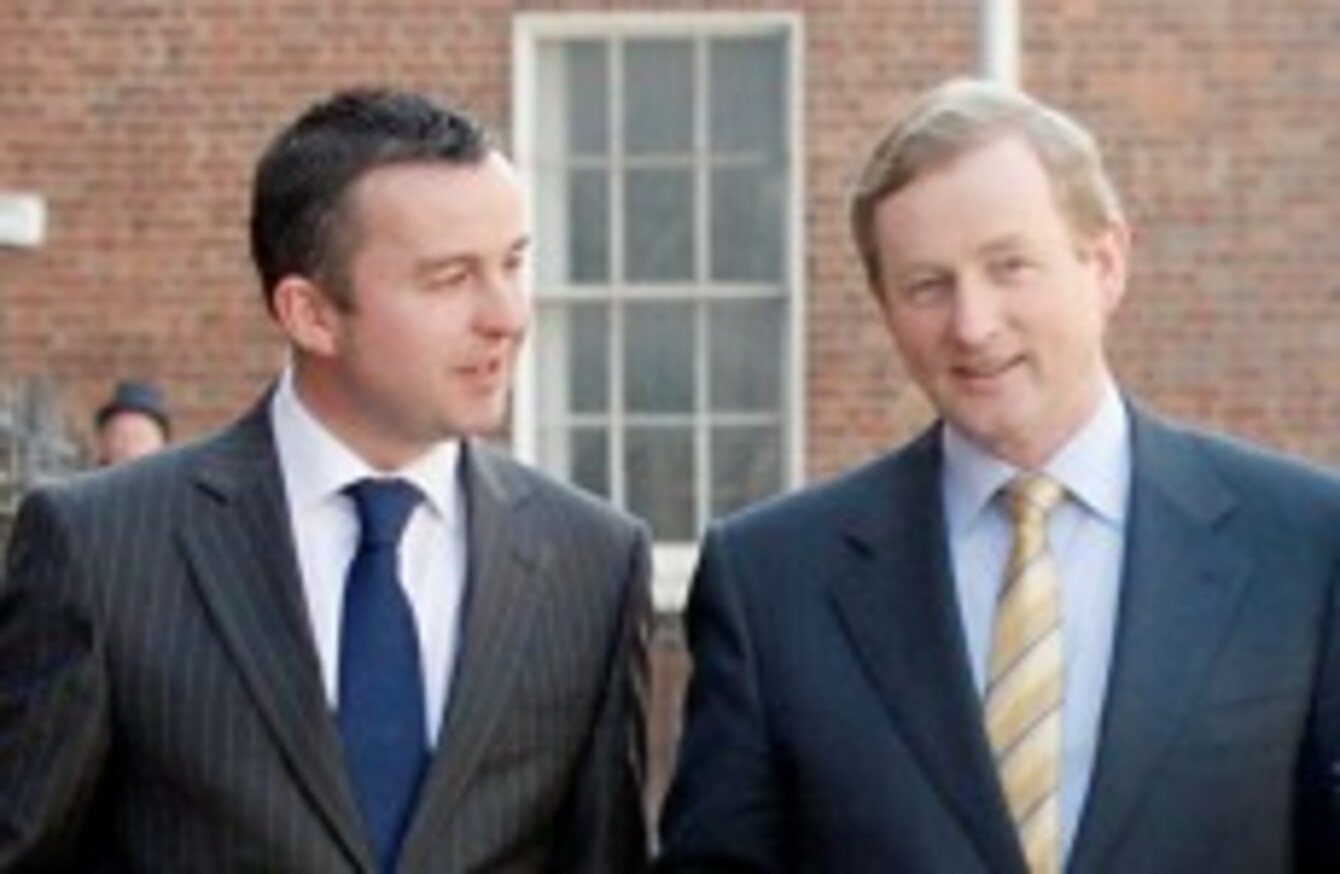 Brian Hayes with Enda Kenny (File photo)
Image: Mark Stedman/Photocall Ireland.
Brian Hayes with Enda Kenny (File photo)
Image: Mark Stedman/Photocall Ireland.
BRIAN HAYES, THE junior finance minister, has said that he supports same-sex marriage in Ireland but has defended the Taoiseach's decision not to comment on the matter as yet.
Hayes said that the issue of whether or not to hold a referendum on legalising marriage between same-sex couples in Ireland would likely be put to the Constitutional Convention the members of which are likely to be announced next week.
"My personal view is that I am in favour of same-sex marriage, I've always held that view," he told TheJournal.ie yesterday.
His comments follow those of the Tánaiste Eamon Gilmore who said that same-sex marriage was the "the civil rights issue of this generation" while Justice Minister Alan Shatter said earlier this week that he believed in gay marriage.
So far Taoiseach Enda Kenny has not commented publicly on whether or not he supports legalisation of gay marriage in Ireland.
Earlier this week the Irish Daily Mail reported comments he made in 2007 when he said that he was in favour of civil partnerships but not gay marriage.
Kenny said this week the matter would be considered by the convention of 66 ordinary citizens and 33 politicians but did not offer a view on the issue despite questions from the media.
Hayes echoed the view that the matter needed to be considered by the long-awaited convention and said he believed there would be little point in holding a referendum unless it was going to be successful.
Asked about whether or not he knew if the Taoiseach was supportive of gay marriage being legalised, Hayes said that he had not spoken to Kenny about the matter. 

He added: "I presume the Taoiseach has a million other things on his agenda at this moment so I don't read anything into the fact that he hasn't made his views known on this so far."