THE RECORD FOR the most heads shaved simultaneously was smashed in Dublin today.
The Ray D'Arcy Show broke their fifth World Record for Today FM's Shave or Dye campaign.
Live on radio 179 heads and 179 shavers broke the record in the Mansion House.
Not to be left out of the action Ray D'Arcy and his producer Will Hanafin got their heads shaved in front of the audience of 500.
Guinness World Record Adjudicator, Anna Orford, was there to oversee the attempt.
D'Arcy announced that €250,000 has been raised so far this year, with thousands of events still to take place around the country.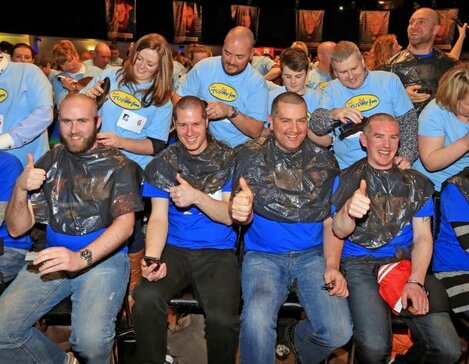 That means €6.35 million has been raised since Today FM's Shave or Dye fundraising campaign for the Irish Cancer Society started in 2010.
And at the end of it all the Mansion House was in need of a good sweep!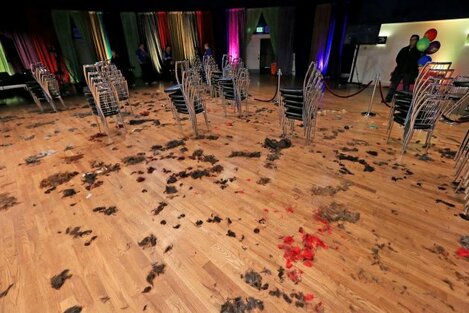 Images: Marc O'Sullivan