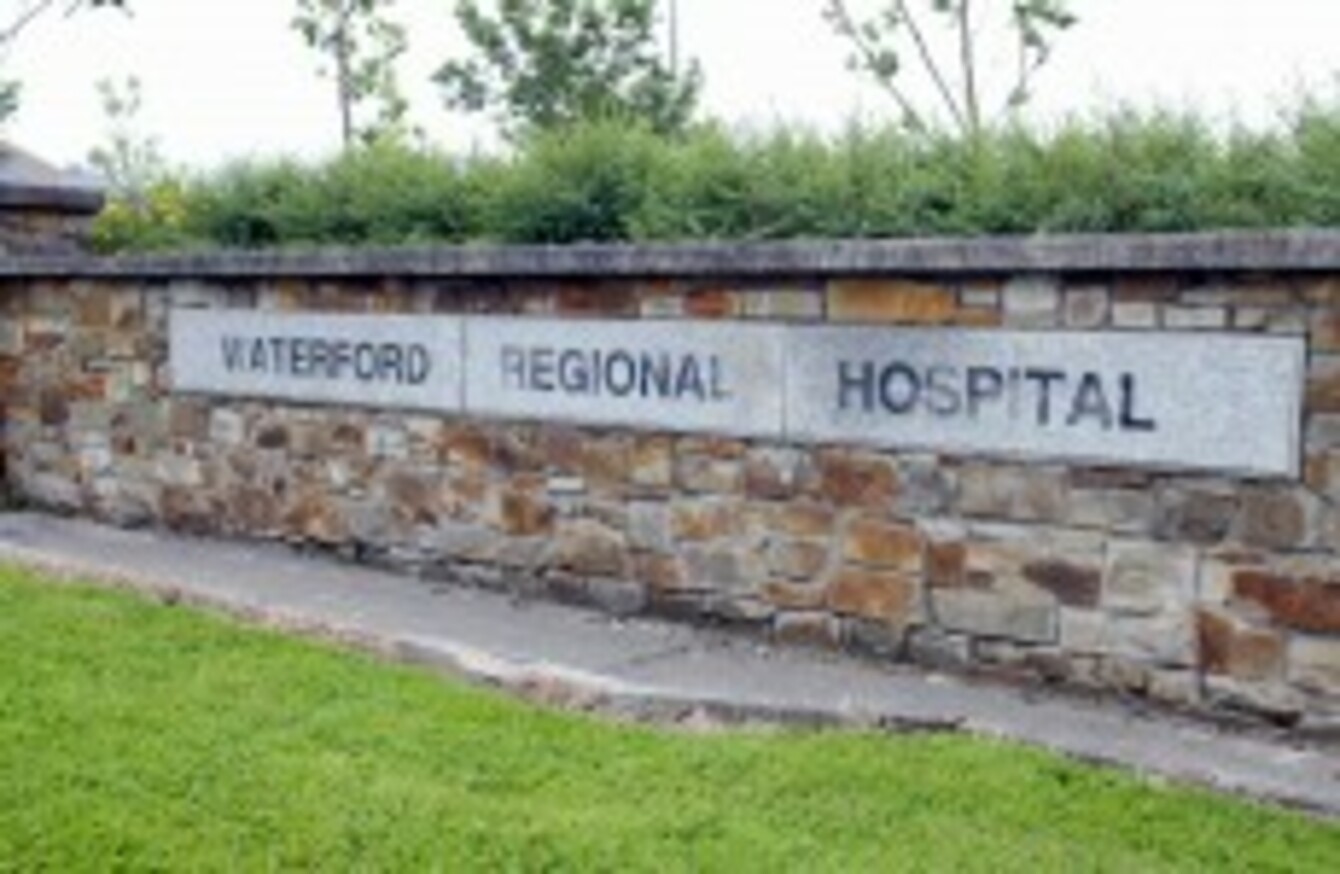 Image: Gareth Chaney/Photocall Ireland!
Image: Gareth Chaney/Photocall Ireland!
DURING AN UNANNOUNCED inspection at Waterford Regional Hospital, health inspectors found that patients' mattresses were "dirty" and "visibly torn".
In the Orthapaedic trauma ward, one mattress base and cover was found to be "visibly stained".
The report by the Health Information and Quality states that ward staff were informed by the Authorised Person of this finding during the course of the inspection and the mattress was changed at that time.
The covers of three other mattresses which were observed in a store room were visibly torn, stated the report.
Mattresses 
The authority was informed that these mattresses were being temporarily stored whilst supplementary pressure relieving mattresses were in use for three patients. Assurances were given to the Authorised Person that these torn mattresses would be taken out of use.
HIQA state that they were informed at the inspection that there are approximately 300 mattresses that need to be replaced across the hospital.
They stated that additional funding had been requested by the hospital management team to facilitate a replacement programme.
HIQA said:
 Mattresses which are not fit for purpose due to torn covers and damaged/stained mattress bases can pose a risk of acquiring a Healthcare Associated Infection to patients and should be replaced. The hospital needs to both replace these damaged mattresses, and be assured that there is a process in place to monitor and replace damaged mattresses to minimise the risk to patients on an ongoing basis.
Other areas were also found to be unclean.
According to a report published yesterday by HIQA, there was rust coloured staining observed under the seat area of a commode inspected in the 'dirty' utility room.
"The wheel areas on equipment observed during the inspection such as commodes and intravenous drip-stands were unclean," said the report.
The inspectors also found that in the same ward the designated clean utility room was unlocked allowing unauthorised access to needles, syringes and medications such as intravenous antibiotics which were stored in unsecured drawers
HIQA inspectors also observed soiled incontinence were on the floor of the patient washroom beside a domestic waste bin.
The report found that although this was a far from ideal situation, the facility was clean and well-maintained and patients' privacy was protected as much as possible.