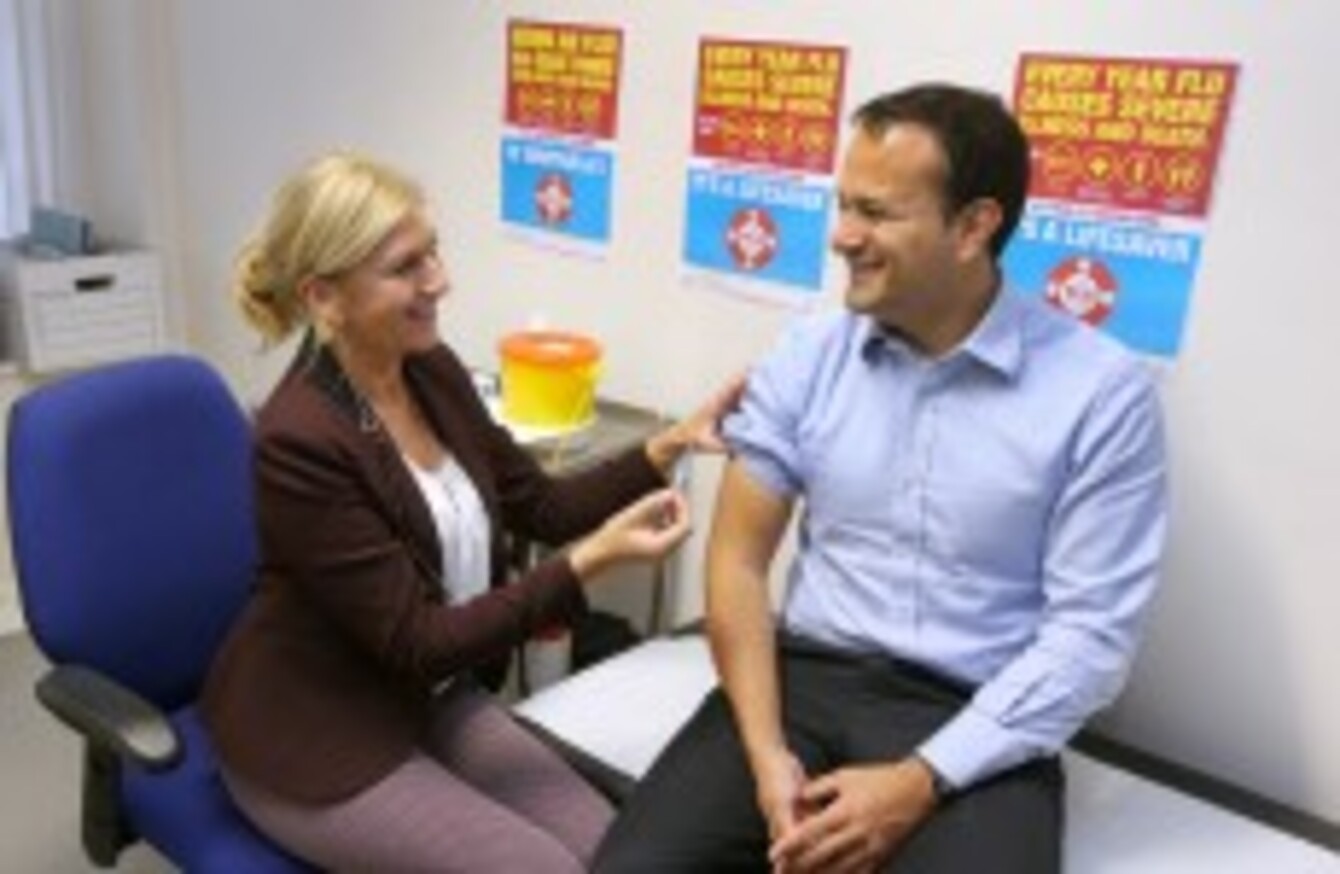 Image: Mark Stedman/Photocall Ireland
Image: Mark Stedman/Photocall Ireland
Updated: 16.50
HEALTH MINISTER LEO Varadkar has announced the measures his department is taking to help tackle increasing health insurance premiums.
The Health Insurance (Amendment) Bill 2014, which is due to be published tomorrow, will reduce or freeze stamp duty for public hospital cover, introduce 'young adult rates' and reduce the Health Insurance Authority Levy from 0.12% to 0.01%.
The legislation will also see people over the age of 35 who do not take out health insurance by next May facing financial penalties.
Minister Varadkar noted that the number of people with private health insurance has gone down from over 50% to 44% in recent years. However, there was a increase (of 1,000 people) in this figure in the last quarter – the first time this has happened since the recession.
Varadkar said that while he couldn't guarantee that the cost of insurance will go down, the new measures "will create an environment in which the health insurance industry can contain the increase in fees".
These measures are designed to work as a package and make private health insurance affordable again for as many people as possible. We want to try and limit the need for increases in premiums, and even secure some reductions if possible.
He added that health insurance companies that he met today had given the Bill "a very warm welcome".
Kevin Thompson, Chief Executive of Insurance Ireland described the meeting as a "first step to further engagement on the important issues that are effecting the health insurance market currently".
The recommended new 'young adult rates' are age-based rather than student-based and are designed to ensure those eligible move from the child rate and a full adult rate gradually.
However, insurers will retain the discretion as to whether or not they introduce these rates.
Where an insurer chooses to provide them, they must provide the full range of rates within the specified bands:
Age       % of full adult rate
18-20     up to 50%
21            51%-60%
22           61%-70%
23           71%-80%
24           81%-90%
25           91%-100%
26           100%
From 1 May 2015 there will be 'late entry loadings' for those aged 35 and over who purchase private health insurance for the first time, or are renewing after a break in cover of more than 13 weeks.
The loadings are set at 2% per year starting at age 35, up to a maximum loading of 70% at age 69 and over.
The Bill also makes provision for a reduction on risk equalisation credits for people aged 60 and over.
Originally published: 13.12