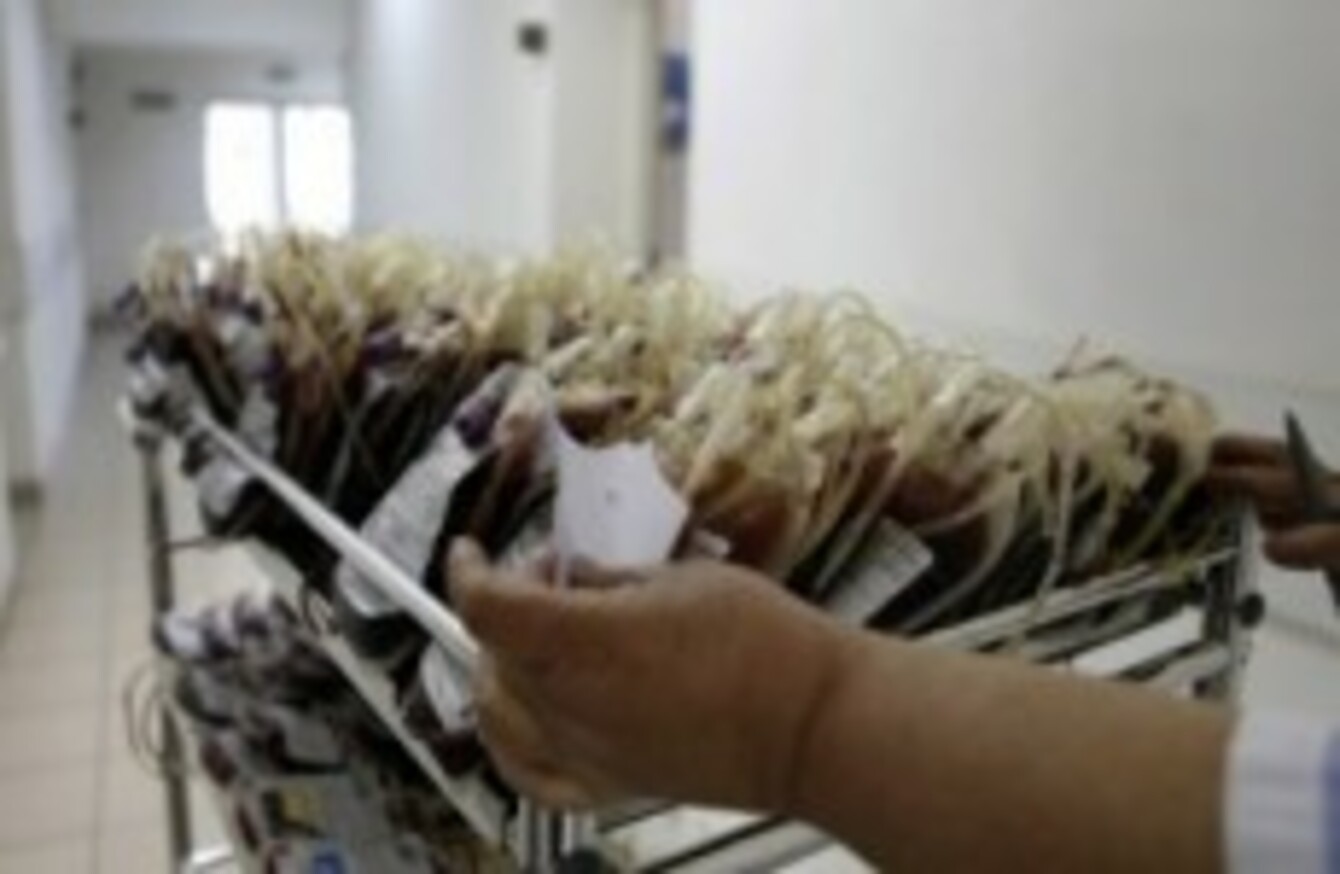 Image: Image: Valentina Petrova/AP/Press Association Images
Image: Image: Valentina Petrova/AP/Press Association Images
HEALTH MINISTER JAMES Reilly has confirmed that the most up-to-date and effective treatments for those suffering with hepatitis C will be made available to women infected in Ireland as a result of contaminated blood products.
Speaking in the Dáil this week, Reilly said both boceprevir and telaprevir will be made available – and reimbursed – within the hospital system.
The announcement has been cautiously welcomed by Positive Action, the support group established to represent 732 women who contracted hepatitis C from Anti-D injections between 1970 and 1994.
Spokesperson Detta Warnock told TheJournal.ie that the group has some reservations because it has yet to receive details from the Department of Health or Health Service Executive.
"We're not quite sure how it's going to be," she said. "[The Minister] had agreed to a meeting but none has been held yet. We went throught various TDs to put our questions to him – which happened in the Dáil on Wednesday evening."
Described as breakthrough drugs by Reilly, boceprevir and telaprevir have proven their efficacy in other jurisdictions and Positive Action has been pushing for them to be included on the HSE's reimbursement list for months.
The treatments – when given with ribavirin and alpha interferon as a triple therapy – have seen impressive results in the US and elsewhere. Warnock says that when the drug is added to the current dual treatment programme, success rates double from 40 per cent to about 80 per cent.
The Minister acknowledged the results obtained by the drugs when treating adults with hepatitis C.
They are the first to have been shown to clear the body of the virus. This is a welcome development, one that offers real hope of a normal life for persons who have suffered as a consequence of contracting hepatitis C.
Reilly added the HSE is putting protocols in place to allow the treatment to start as soon as possible. Both drugs have passed all the necessary licensing requirements.
"Anyone who meets the criteria under the protocols will have access to these new treatments," he said.
Warnock has called on the Department of Health to clarify the Minister's statements about criteria and which drug scheme the treatments will fall under.
The HSE has said that those details will be worked out but the key point is that all barriers to the drugs have now been lifted.
Speaking to TheJournal.ie earlier this year, Warnock said that no woman within her group would take the decision to undergo the treatment lightly.
"It is a bit undertaking," she said of the months-long, harsh treatment programme.
Currently, there are some women receiving the most up-to-date triple treatment under a named-patient programme at the Mater hospital in Dublin but drug companies are footing the bill to get the product out to market.
Others have already been assessed and are ready to start the 48-week-long process. Reilly said those patients would "progress quickly".
The Minister also reiterated his commitment to meet with members of Positive Action.
Cost of treatment
It is understood that treatment could cost up to to €50,000 per year per patient.
After an evaluation in January this year, the National Centre for Pharmacoeconomics said it considers telapevir a "highly cost effective therapy" when added to the current dual treatment of interferon and ribavirin of patients infected in the Irish healthcare setting.
About 1,200 women were contaminated with hepatitis C when they received anti-D immunoglobulin manufactured or distributed by the Irish Blood Transfusion Service between 1970 and 1994.
The blood product was administered to new mothers of a certain blood type to prevent haemolytic disease in the foetus of future babies. Warnock said that about 67 of Postive Action's members have died since it was established in 1994.