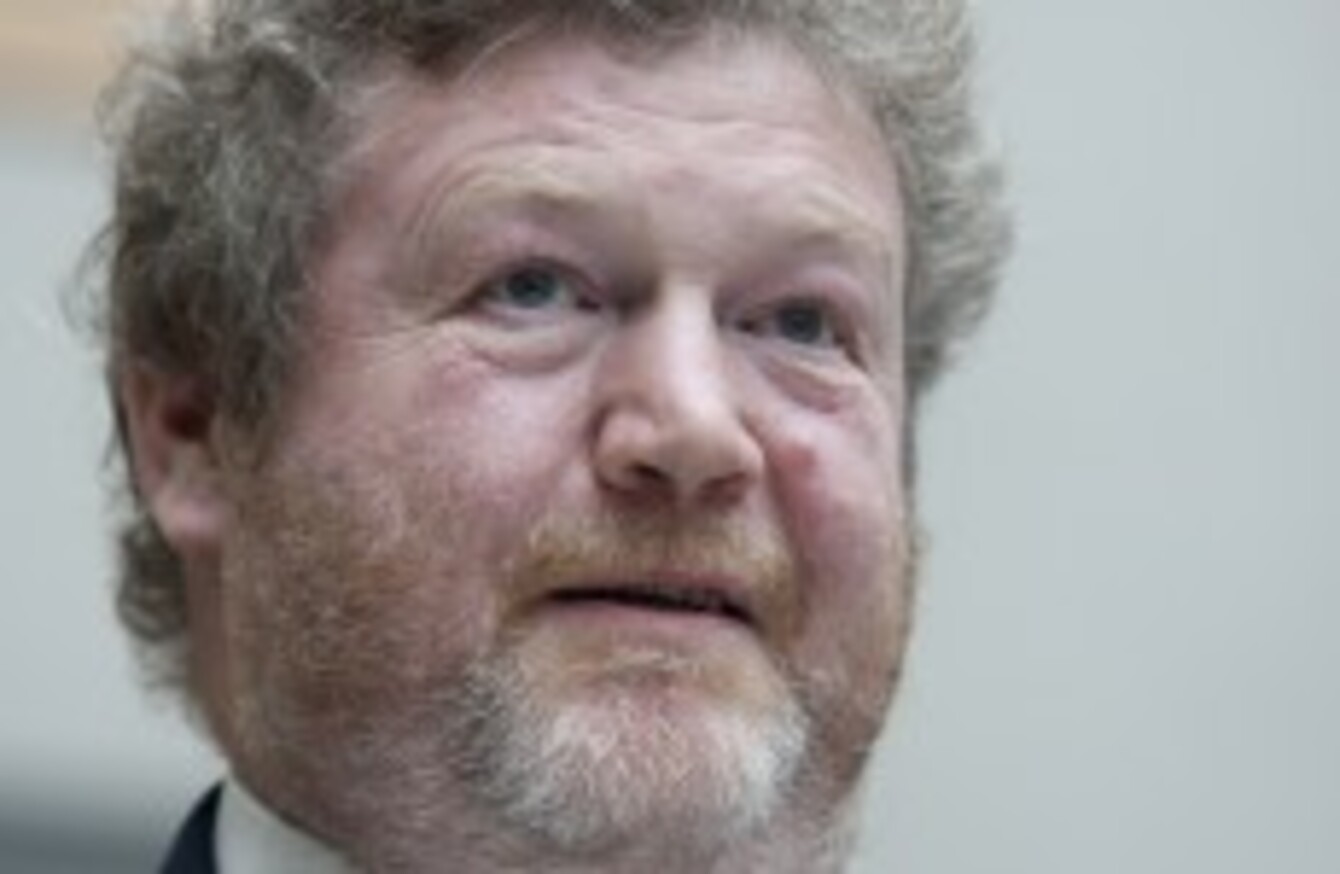 James Reilly
Image: Sam Boal/Photocall Ireland
James Reilly
Image: Sam Boal/Photocall Ireland
HEALTH MINISTER JAMES Reilly has confirmed that in the year to the end of March, there were 76,000 fewer people with private health insurance in Ireland.
Less than half of the population now have private health insurance cover – around 46.6 per cent – and while Reilly said the fall is "modest" at less than 4 per cent he said he was concerned that it was becoming harder for older people to afford health insurance.
In answer to a parliamentary question (PQ) tabled by his Fine Gael colleague Jim Daly last week, Reilly said that around 2.139 million people or 46.6 per cent of the population were now covered by private health insurance.
"Even in the current difficult financial climate, the vast majority of consumers with private health insurance are retaining some level of health insurance cover," Reilly said.
Data released by the Health Insurance Authority in February said that the number of those with inpatient health insurance had dropped by 66,000 in 2011 meaning that around 47.2 per cent of the population were covered.
Reilly said that the government remained committed to moving towards a Universal Health Insurance scheme while aiming to keep healthcare cover affordable in the interim.
"In addition to the choices available to consumers in the health insurance market, the Government's clear objective is for the health insurance market to remain as competitive and affordable as possible, as we move towards a new system of Universal Health Insurance," he said.
The Minister said that he was also looking to address the issue whereby health insurance providers have "considerable financial incentive" to cover "younger, better risks than older, poorer risks".
He added: "I am strongly committed to protecting community rating, whereby older and less healthy customers should pay the same amount for the same cover as younger and healthier people."
The PQ also disclosed details of the number of people with inpatient health insurance from the three open market insurers Aviva, Quinn Healthcare (Now Laya) and Vhi Healthcare for the years 2007 to 2011 broken down by age group:
The table shows the fall in numbers insured in recent years: