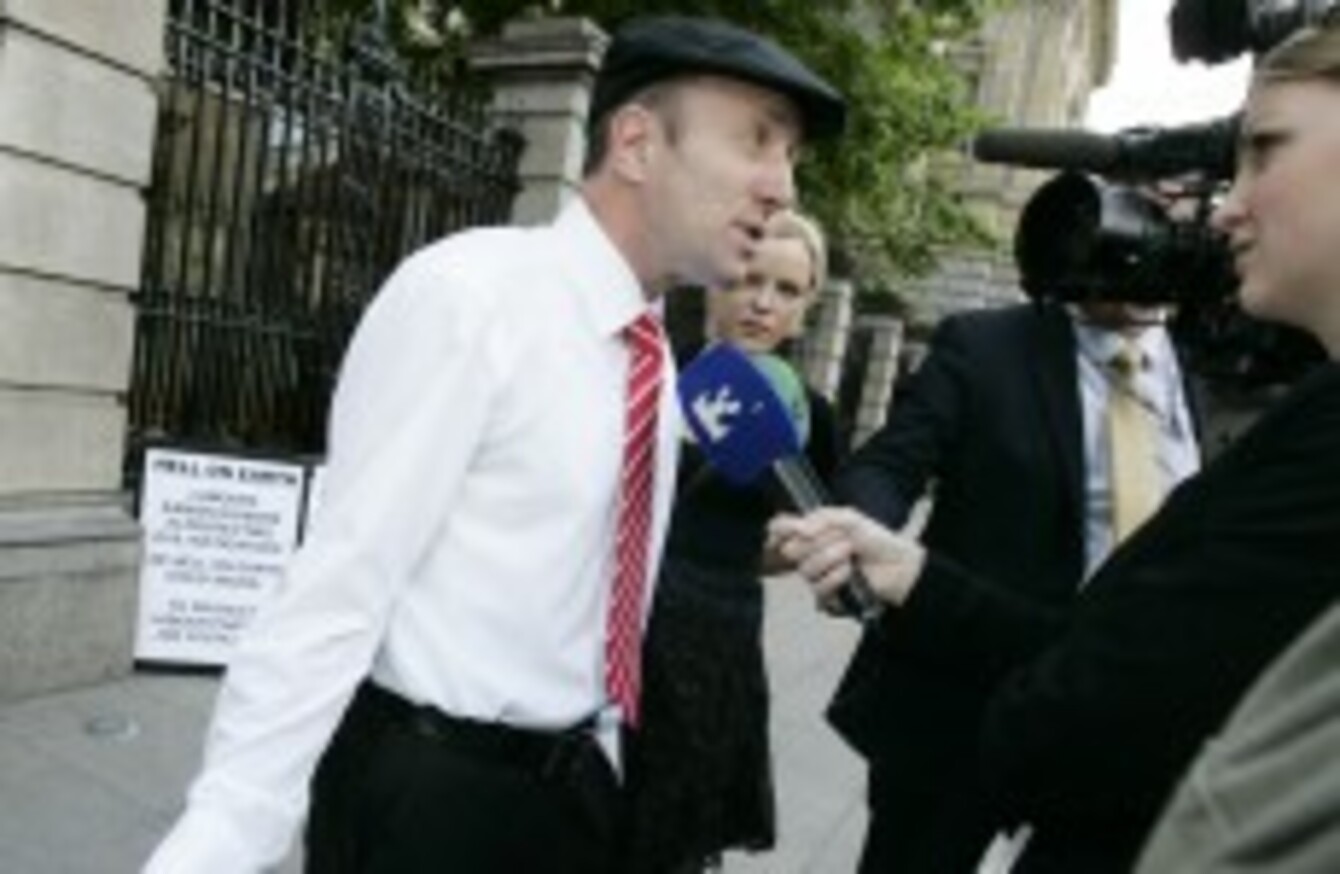 Michael Healy-Rae outside Leinster House yesterday.
Image: Mark Stedman/Photocall Ireland
Michael Healy-Rae outside Leinster House yesterday.
Image: Mark Stedman/Photocall Ireland
THE CEANN COMHAIRLE of the Dáil is among a number of people who has called for the taxpayer's money that was used to make over 3,500 phone calls to vote for Michael Healy-Rae to win a celebrity television show to be paid back.
Sean Barrett said that the €2,639 should be paid back, calling it an "outrageous use of facilities" and said he would be raising the issue with the Dáil's Committee on Procedure and Privileges, RTÉ reports.
The controversy surrounds Healy-Rae, now an independent TD, after it was reported in yesterdays Irish Daily Mail that some 3,600 votes for him to win the charity programme Celebrities Go Wild in 2007 were cast from Leinster House, where his father Jackie was a TD at the time.
The Irish Times reports this morning that as well as the Procedure and Privileges committee, Fine Gael's Olivia Mitchell says she will raise the issue when the Dáil Committee on Members' Interests meets today.
Tánaiste Eamon Gilmore has also called for further investigation into the matter and suggested that if the phones in Leinster House were used excessively to call the premium rate number, then the money should be repaid.
It has emerged that the Houses of the Oireachtas wrote to Jackie Healy-Rae at the time the calls emerged but no reply was received, according to the Irish Independent.
Yesterday, emails also emerged that showed Healy-Rae urging members of both houses and staff in Leinster House to vote for his son when the competition was taking place.
RTÉ confirmed last night that the number of calls that were reported to have been made from Leinster House would not have made a difference to the outcome of the result but said it no longer has the data or phone records available in order to establish where the calls originated.
Healy-Rae gave numerous media interviews yesterday including to TheJournal.ie in which he insisted he had no knowledge of the calls being placed and couldn't have as he did not have any way of communicating with people in Leinster House during the time of the contest.
His father Jackie has also denied any involvement, telling the Irish Independent: "I know nothing in the world about it and that's the honest truth."