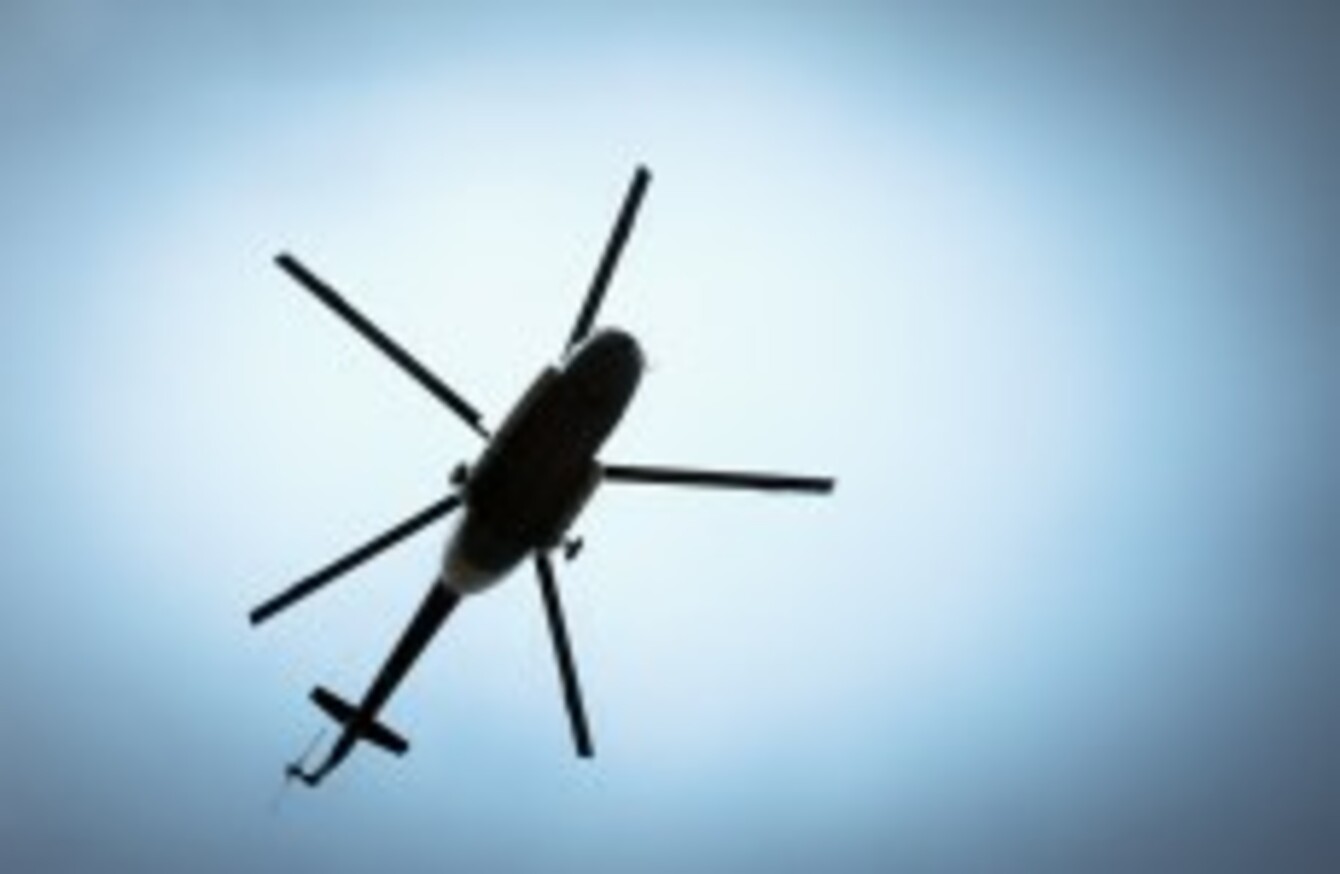 Image: helicopter via Shutterstock
Image: helicopter via Shutterstock
FIVE SWISS PEOPLE have been killed and two more were injured when their helicopter crashed in France.
It happened near the city of Montbeliard which is just 13 kilometres from the Swiss border.
French police said the EC130 helicopter came down in the garden of a suburban house.
It had taken off from the airport of Lausanne in Switzerland, and the crash took place a few hundred metres from the Montbeliard aerodrome.
The cause of the accident was not immediately known. Officials rushed to the scene to coordinate emergency services.
- © AFP 2014.