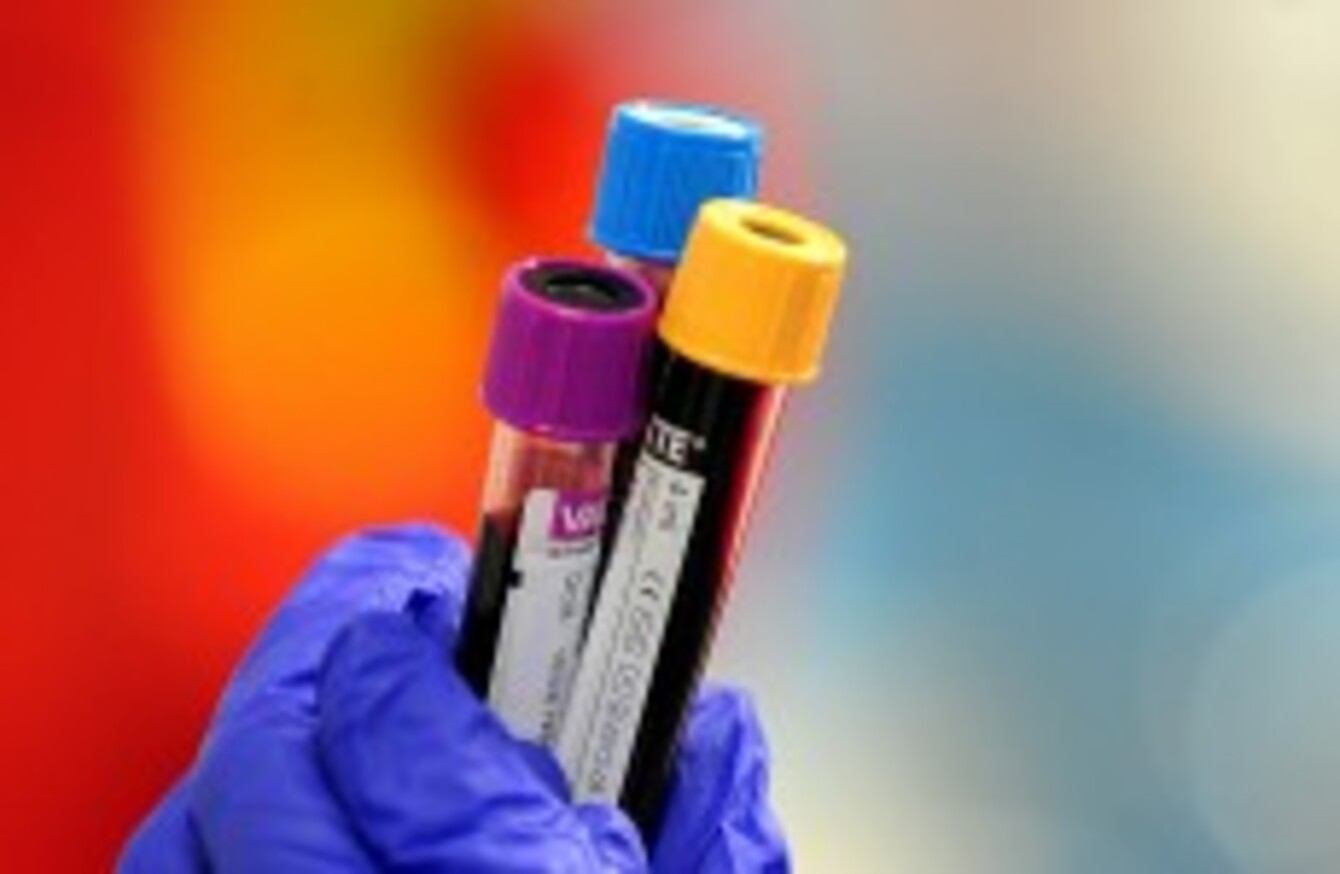 Blood vials
Image: AP/Press Association Images
Blood vials
Image: AP/Press Association Images
YOU COULD HAVE Hepatitis C but not know it.
That's the message this World Hepatitis Day from three groups who are encouraging people to get tested for the disease.
Up to 50,000 people in Ireland are affected by this 'hidden' disease, and the CThis campaign believes it is misunderstood.
CThis was created by Community Response, Dublin Aids Alliance and UISCE, who collectively provide support and advocate on behalf of people with blood-borne viruses as well as drug users.
They're encouraging people who could be at risk of hepatitis C to get tested, or visit www.hepinfo.ie or ring the HSE helpline on 1800 459 459.
They will be bringing a two-metre tall green 'C' around Dublin city today "to symbolise the magnitude of hepatitis C".
How can you contract Hepatitis C?
Although up to 50,000 Irish people may be infected with hepatitis C, in the early stages most people don't experience any symptoms and don't realise they have the virus.
This leads to people not being diagnosed until more serious symptoms occur, such as cirrhosis (scarring) of the liver.
Up to 1,000 new cases are identified each year with up to 20% of these developing cirrhosis of the liver.
Hepatitis C is transmitted from person-to-person through blood-to-blood contact, such as:
Sharing needles
Unscreened infected blood and blood products (in countries without screening processes)
Needle stick injuries
Tattooing
Piercing
Acupuncture
Medical, surgical or dental procedures
Nicola Perry of Community Response said:
Hepatitis C is often misunderstood by the public. It can be confused with hepatitis A or B where there are vaccines available. Hepatitis C cannot currently be vaccinated against and can lead to a long-term infection. People need to be aware how hepatitis C is contracted and get tested if they feel they could be at-risk.
The groups said that while approximately 75% of hepatitis C cases are associated with drug use, "many people have kicked their drug habit and are now leading normal lives, completely unaware that they have a virus that is causing serious damage to their liver".
Testing is available for free at public STI clinics.
Funding badly needed

Dr Shay Keating of the Drug Treatment Centre Board also noted that to date, no funding has been made available for the implementation of the HSE's Hepatitis C Strategy.
He said that while they "are treating as many patients as possible, we are not getting as far ahead as we would like".
Additional funding and a lift of the moratorium to recruit additional staff are needed in order to implement the national strategy fully.
Nicola Perry of Community Response said:
Hepatitis C is an infectious disease, often with no symptoms, and can lead to severe liver conditions. Of those who develop chronic hepatitis C, an estimated 30% will develop cirrhosis; others will develop liver cancer, some of whom may require liver transplantation. Chronic hepatitis C is the most common reason for liver transplants in Europe and poses a significant public health burden.
A Treat It, Beat It campaign has been launched by Community Response and Janssen.
It includes a place on the Community Response website for people to petition their local TDs urging them to ensure that resourcing of the National Hepatitis C Strategy is a priority in Budget 2015.