TO GET TO know our presidential candidates a little better, we've put together a podcast series called The Candidate. In our latest episode, we spoke with Peter Casey.
Now, here's a round-up of the rest of today's news.
IRELAND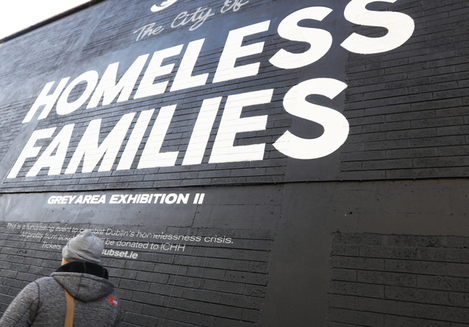 A woman walks past a Grey Area Homeless Families Mural in Smithfield, Dublin. Source: Leah Farrell/PA Images
INTERNATIONAL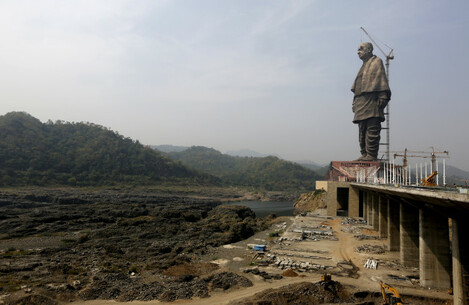 A 182-meters tall tribute to Indian freedom fighter Sardar Vallabhbhai Patel under construction at Kevadiya Colony, India. Source: Ajit Solanki/PA Images
PARTING SHOT 
Artist Banksy has said that his artwork Girl with Balloon should have been completely destroyed at Sotheby's auction house earlier this month.
The artwork jammed in a shredding device built into its frame after being sold for $1.4 million. The anonymous artist has now shared his 'Director's Cut' of the stunt.
Here's how things should have gone:
Get our daily news round up